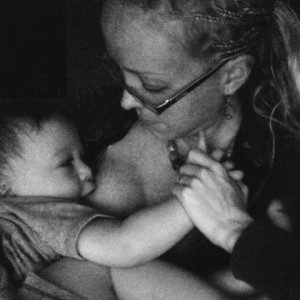 A while back I wrote about nursing Jax now that he is over a year old and in toddlerhood. Mayim Bialik recently posted on Kveller.com about her experiences nursing her son now that he is 3 years old.
She wrote, "Fred nursed for a solid 12 months with no supplements, no solid foods, and not even a sip of water. He got the hang of eating solids around 18 months, but continued to nurse all day (with bottles of pumped breastmilk when I was at work), and on demand all night. A typical night involved no less than four wake-ups and sometimes six (every 2 hours on the clock for 12 hours of bed time was not unusual). This went on for almost 3 years."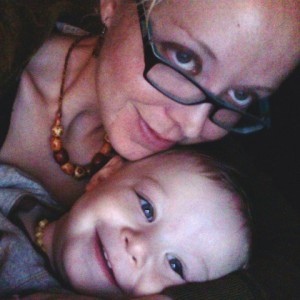 When you are committed to child-led weening, what do you do when your child is still nursing past when you expected you'd stop?
Mayim shared, "I never ever believed that I would be nursing a child over the age of 3. But now that I am, I believe when he is done, he will be done. I believe that he will not need to nurse before he walks down the aisle to greet his bride under the chuppah, and I believe that nursing is natural and beautiful and wonderful. I believe in being conscious of where I nurse my toddler and I also believe that there is nothing wrong with nursing Fred."
Read her full post here.