Valentine's Day marked 8 months of having baby Sebastian here with us. 8 months of dimpled smiles. 8 months for sweet breastfeeding snuggles. 8 months of being a mama to two sweet boys. And, 8 months of daily shots.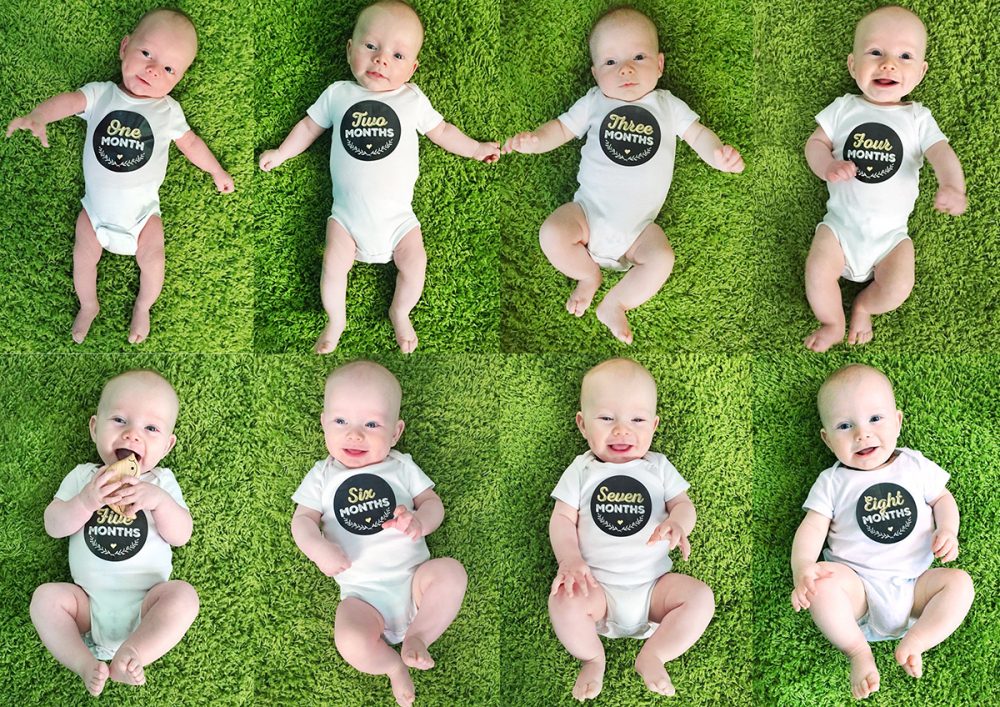 Sebastian's birth was easier on me than Jax's. I didn't need Pitocin and everything progressed steadily on its own. When it was time to push, he was out in 10 minutes because his heart rate was dipping with every contraction and I wanted him safely out. He was healthy and beautiful. The hospital was amazing about skin to skin and breastfeeding time right away. We had quiet time to meet him and decide his name. We spent one night after his birth and got permission to leave late the next day.
The next day, as we rushed to go to Jax's science class graduation with our newborn, I suddenly felt funny. The room spun, my arms moved in stuttered slow motion and I couldn't get my mouth to move. It was like a bad dream when you can't speak or run away, but it was real life. It only lasted a few seconds. I called my OB's nurse from science class and she suggested I was tired and hungry, but to watch for it to happen again. Later that evening my left hand went numb and tingly. I was sore from nursing and assumed I'd pinched a nerve. It became clear when I woke up the next morning that it was much more serious than that. I couldn't move the lower left side of my face much. After a hot shower while my big boys slept to help me build up courage, I called my OB again. She sent me to the ER.
After hours of tests, doctors and uncertainty, they confirmed that I'd had multiple mini-strokes (TIAs) based on tiny infarcts seen on my MRI. It being Friday, I was told to expect to be there all weekend waiting on testing. Imagine being told you're getting admitted back into the hospital while holding your 3 day old baby you're determined to breastfeed. Luckily, they did not stop us from keeping Sebastian with us. We just had to always have an adult with me in case I was taken off for testing without warning. (And I was.) They provided a bassinet from the mom/baby floor and my OB visited and had postpartum supplies and a pump sent to my room, as I had nothing and the PICU was not at all prepared for my situation.
One of my many brain scans that I go copies of this past autumn:
I stayed in the hospital Friday through Monday, begging each day to go home. I missed Jax so dang much!! I had many, many tests. Every sort of heart, head and neck scan possible, it seemed. So many blood draws that once a second blood cart arrived within minutes of a big draw and I sent her away because I was near tears from being overwhelmed. Everything was looking normal, besides my brain, but they wanted a closer look at my heart. Clots normally go to the lungs, from the heart – not the brain. On Monday they put me under general anesthesia and did a TEE (trans esophageal echocardiogram) and discovered a congenital hole in my heart. They have been calling it a PFO, the slightly milder type, but the cardiologist says it acts like an ASD, with blood mixing back and forth between my heart chambers constantly. This is how the clots found a way through to my brain.
No one has been able to say why I clotted. One could guess that pregnancy caused a hyper-coagulated state (thicker blood), as it could. But with additional strokes such a huge risk, every possible blood disorder has been tested for They've all been negative. I have been on coagulants that I inject every morning. It isn't the most fun thing in the word, but other options are less breastfeeding friendly. I may switch the baby aspirin at some point, as a consultation with a breastfeeding and medication expert informed me that if I can wait a few hours after taking it it would be gone from my blood/milk but I'd still get the thinning benefits. This is likely to be life-long.
Throughout this all, I've felt good. By the time I'd been admitted to the hospital for the TIAs, I'd been down to one fingertip numb and a slight tingly feeling in my cheek. These remain 8 months later. I otherwise feel healthy. Breastfeeding has been a joy and a privilege I won't be taking for granted.
The part that hurts the most about this is that I am too high risk for any more babies. It doesn't matter that we'd decided on two… I love babies, and having the what if's taken away… Oof.
But I am blessed! So blessed! Sebastian is a dream come true for me. He is sweet and smiley. The best dimples ever! Jax has been such a good big brother. These two boys complete my heart, even though I never thought I'd be a "boy mom".
I hope this new year has found you well! I've been crocheting – and now knitting – as it is easier than sewing with a baby in your lap. I'll be sharing my projects soon! As Sebastian grows, I'll be designing him his own quietbooks. I'm really looking forward to sharing that chapter with you!
I'm queuing up post ideas and leaping back into the blog! On my list: our current homeschool shelves, my recent crochet and knitting projects and Jax's 7th birthday penguin party. (Speaking of my now 7 year old (what??!), he has this biggest heart ever, and is raising money to save penguins!)