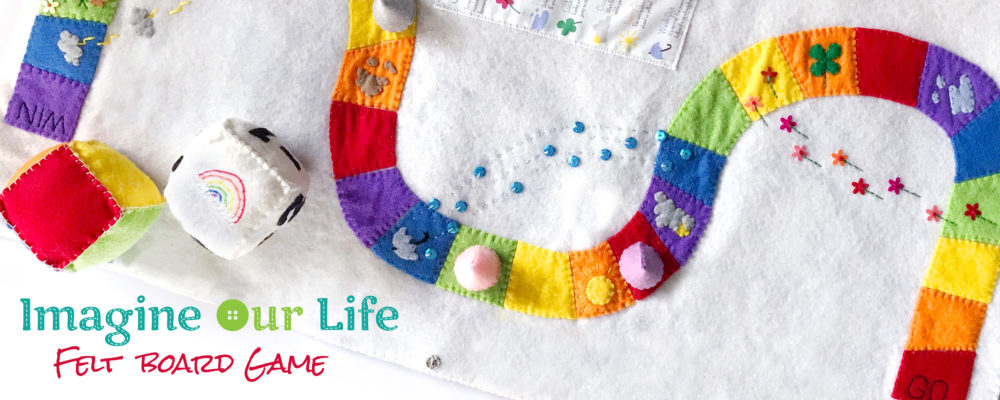 It's bittersweet having my first born outgrow quiet books. Thankfully, my toddler is ready to use them, so I've begun sewing a new batch! I can't wait to share those with you… But, that lead me to ponder: what can I make for the 6 year old and up age range? Board games!
Showers or Flowers is a sweet felt game that is fun for all ages! It features simple counting and colors. It's a beautiful heirloom that folds up small and portable just like a quiet book page. I can see it being great for travel, waiting rooms or just a fun family night!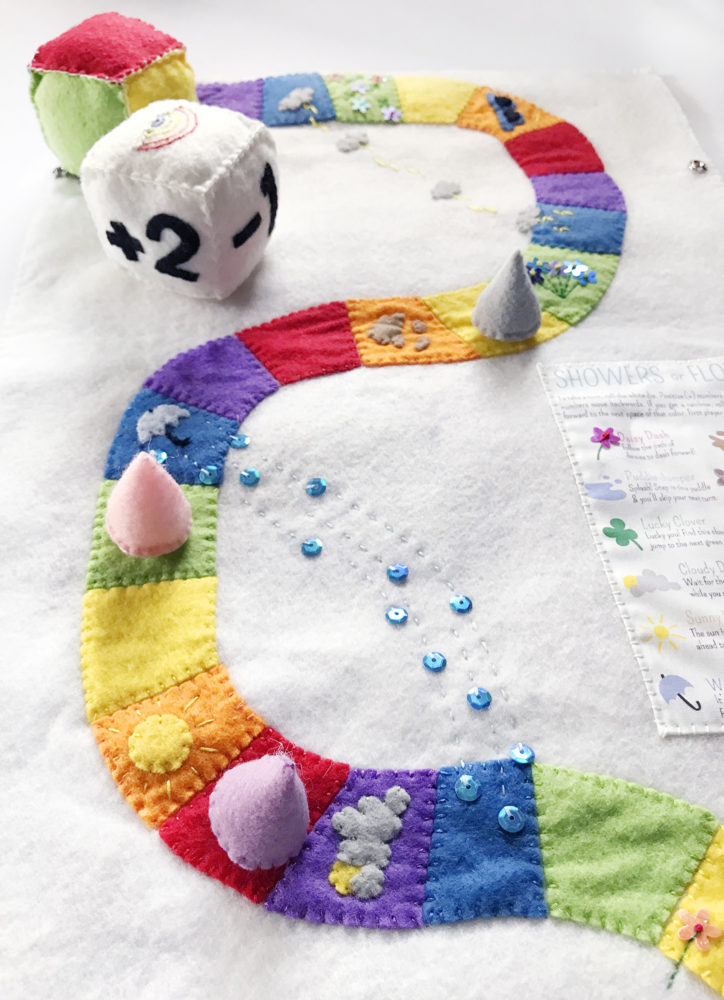 To play with your older child, roll the white die to see how far you move. If you get a rainbow, roll the rainbow die and move forward to the next space of that color. Use the instruction chart if you land on a special space. Have a little one who wants to play too? Use only the Rainbow die to play the toddler version. First one to the finish line wins!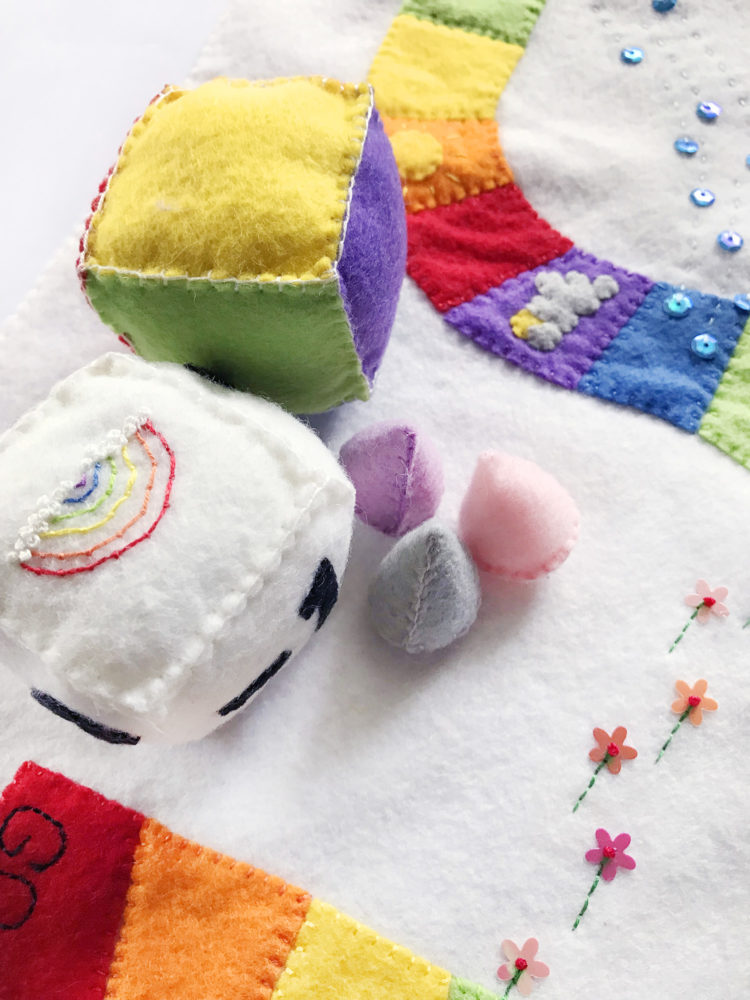 This is a pay pattern available in my Etsy shop. Purchasing my pay patterns will let me move towards making a living at crafting and give me more time to devote to both pay and free projects. This is my goal over the coming year! I really need to make this happen and am so grateful for your support!!

I hope you'll find the pattern files to be clear and helpful! Many hours have gone in to creating and editing them. The pattern includes a stitch guide and full tutorial with photos and illustrations. There is also a page with the printable instructions (for printer fabric, or laminated paper.) You will also receive a coupon for $5 off at American Felt and Craft to help you get started on your felt stash.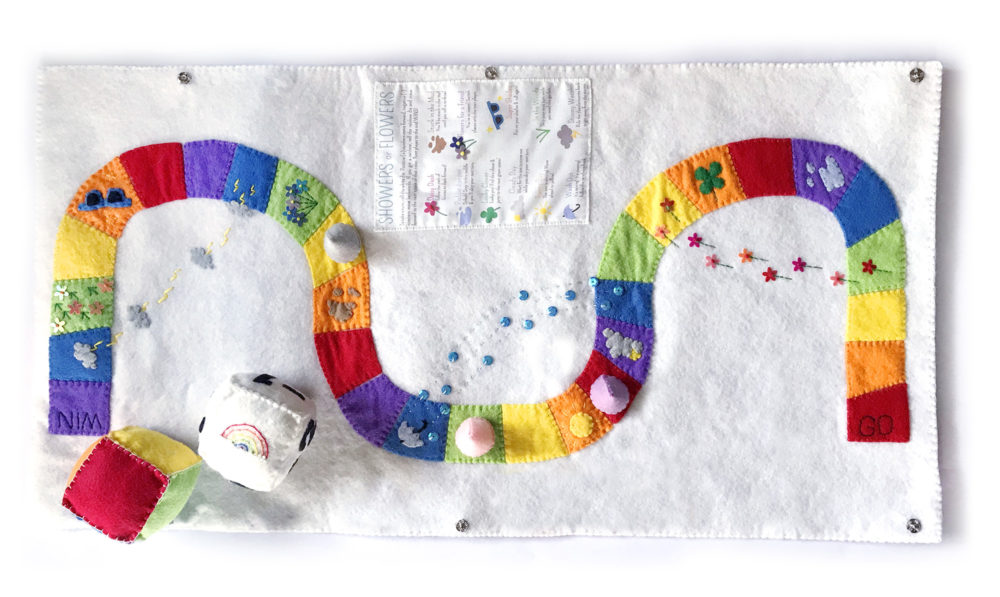 You can purchase this pattern for $6 in my Etsy shop, Imagine Our Life. If you would like to sell the finished product, you can purchase commercial licensed version for $20 (coming soon this weekend!). This is a one time fee, and you'd be able to sell as many Flowers or Showers games as you'd like after purchasing it.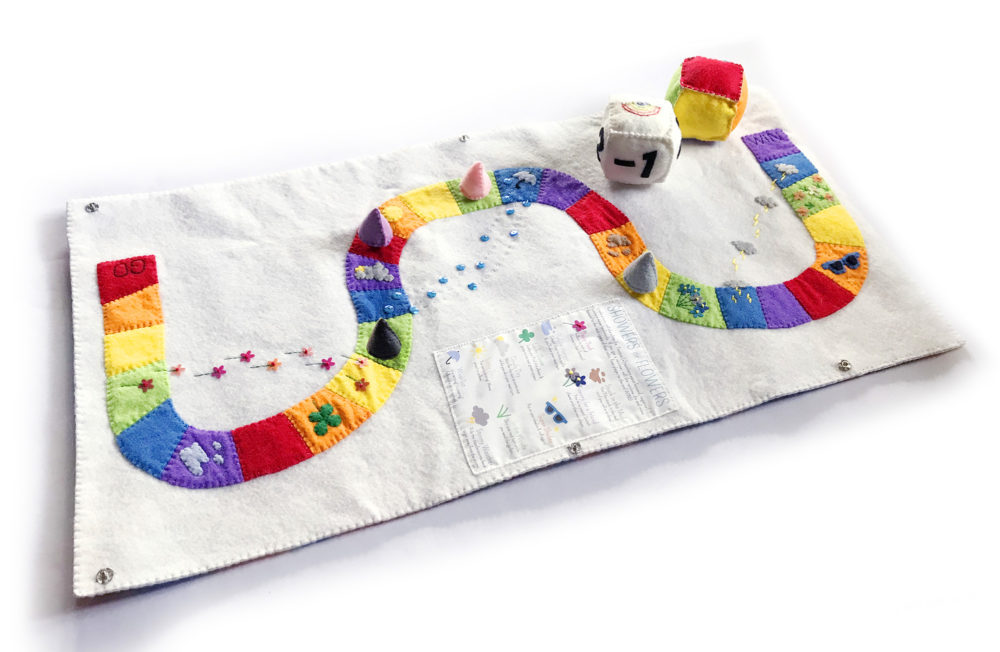 I really hope you enjoy this pattern! I would love to design more board games if this one is enjoyed. Please stop by our Facebook page to let me know what you think! I have several free and pay quiet book projects underway at the moment. I'll post some sneak peeks on Instagram. Come follow along!