We normally visit the kids' thrift store once a week to look for books and clothes. Buying used not only saves money, but is a great way to live a little greener when it comes to kids' items they outgrow quickly. The past two times we've gone, the store has been temporarily closed. So today we went down the road to the regular thrift store run by the same company.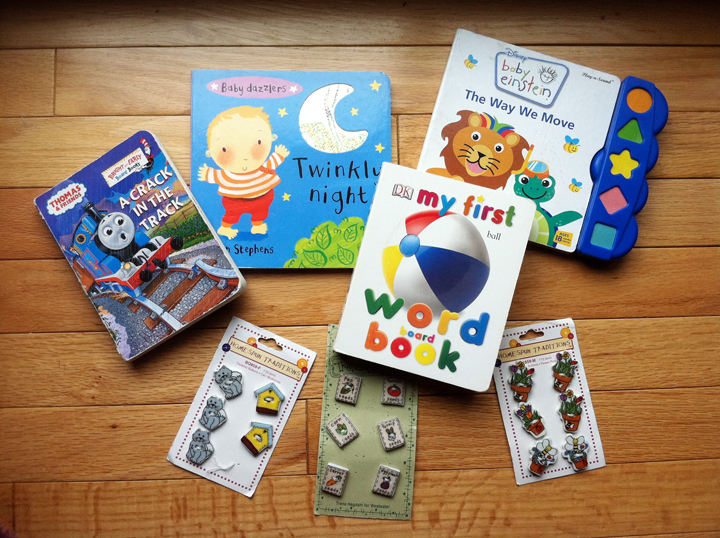 They actually had a few children's books in the book room. We also checked the craft bins and found some buttons. I think the little seed packet buttons would be cute for a quiet book page garden. The My First Word Board Book
was a great find, because last night I had to make Jax put his hand-me-down word book in the recycle bin. He kept folding the pages back to open it wider, and it was ripped beyond (re)repair.
For $4.50 total we got: that word book, 3 sets of ceramic buttons (seed packets, cats/houses and potted plants), Baby Dazzlers: Twinkly Night
, a Baby Einstein music book
and A Crack in the Track
.