A simple post, as my day has been busy and went downhill right at the end.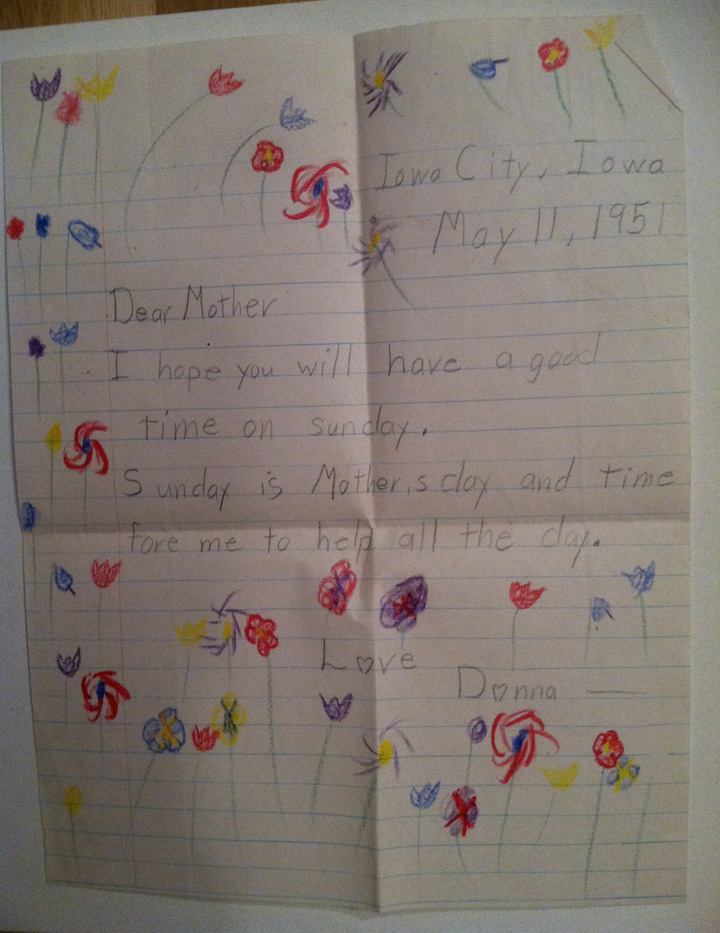 When looking through my mother's things, I found this letter she wrote my grandma when she was 8. The flowers make me happy – especially the little red swirls. So fifties and girly and sweet!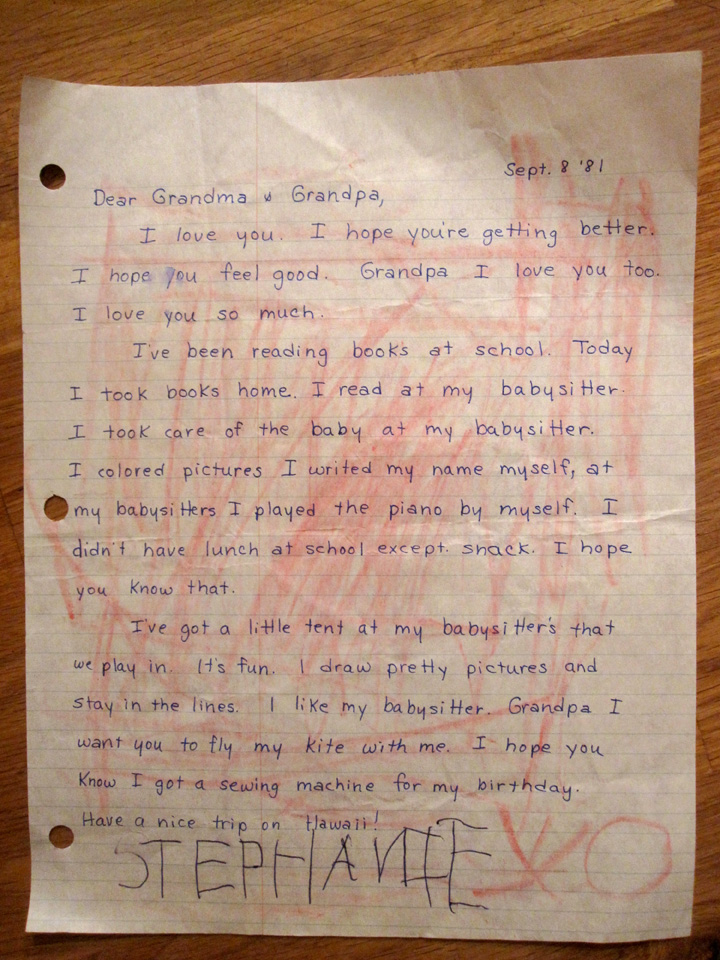 In my grandma's things, I came across this letter I sent them when I was 5. I believe my mom died in June of that year, just before my fifth birthday. So, I'm not sure whose handwriting this is. Not my lefty dad's! They wrote with two styles of a's. I don't remember anything I wrote about, but I know once i was in elementary school, I had sitters before school then stayed at school in the "after school program" in the cafeteria until my dad got off of work.

Leave a comment if write a Sunday Souvenir and you'd like your link to be added!