We found mostly books this week at the thrift store. The toy shelves were cleaned out and there wasn't much in Jax's size on the clothes racks. But, the books we got are great!
For just under $11, here's what we got: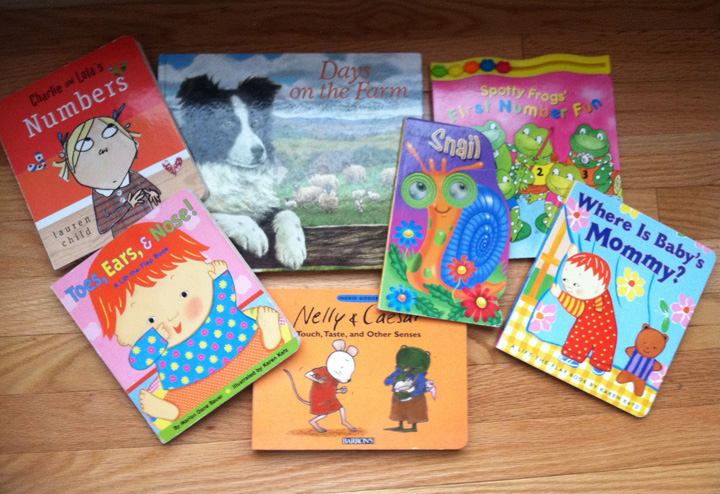 All the books were 10% of the cover price. So the big $10 hardback was $1. We found: Charlie and Lola's Numbers
, Days on the Farm
and Spotty Frogs's First Number Fun
with little frog beads to count. We got Toes, Ears, & Nose! A Lift-the-Flap Book
and Where is Baby's Mommy?
so we now have all three from Baby's Box of Fun
. There was also a snail book and Nelly & Caesar – Touch,Taste, and Other Feelings
.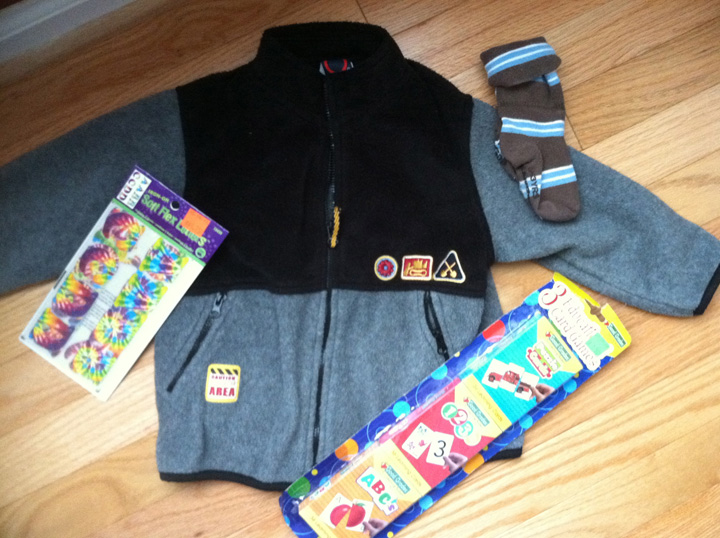 I got Jax a fleece top for $2.50. He has long sleeve tees and thermals, but is lacking really warm tops. There were some tie dye iron-on letters in the craft section that could be used on a quiet book page. There was a three-pack of learning cards for $1.50. They are mostly too advanced for Jax, but I thought they'd be fun on the trip. They are small for packing and I won't mind if some get lost because they were so inexpensive. Oh, and we got a pair of socks, hah.
Jax is really excited about his new books. It was hard to get a photo because he kept grabbing them!