I have some super creative readers! I love when you guys take my patterns and change them, embellish them or completely twist them into something unique and new!
Here is a version of my cupcake page sewn by Jaclyn S.
My goal was to make this page even more interactive by making the eggs open with the yoke inside and I liked the idea of being able to take the butter out of the wrapper. I used a lot of clear vinyl which a got from clear pencil bags from target. I didn't want to take the extra time to embroider the ingredients so I just printed it out, colored it and sewed it behind the vinyl. Super easy! I wanted to add the cupcake stand page because I wanted a place to show off the cupcakes after they had been decorated! (See more here.)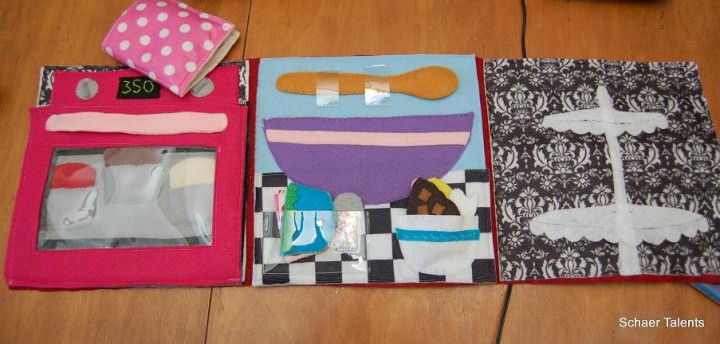 Karima did something completely unique – she turned the page into a playmat, also added my watermelon, tea and mug.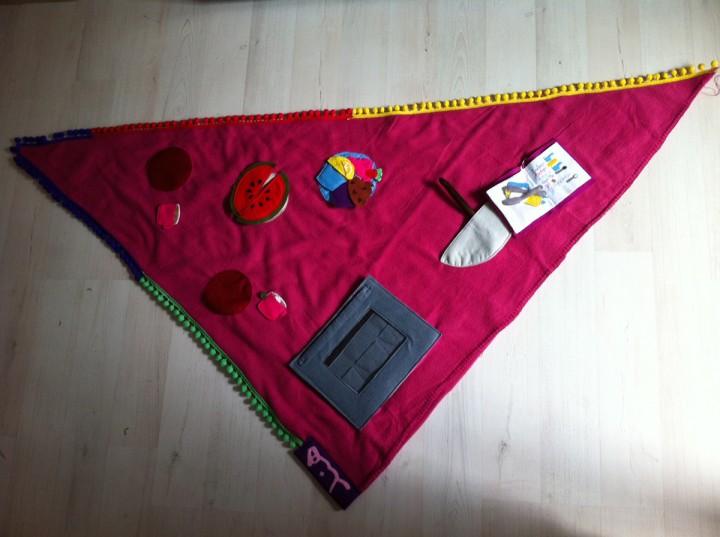 And Courtney and Victoria changed the colors and trims which gave the page a whole new look!