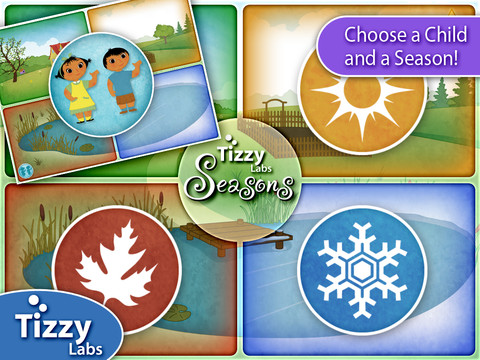 It's been a  while since I've reviewed an iPad app, but we certainly try out a lot of them! I mostly get apps for Jax by checking the iTunes app store regularly for free educational apps. As those of you on the Facebook page know, I often post links to apps that are free for a limited time as soon as I come across them.
When Tizzy Labs contacted me about their new app, Tizzy Seasons HD, I was definitely interested in checking it out. They described it to me as a "new imaginative play app for kids 2-6." They added that their app "helps kids learn about the different seasons of the year through mini-games and puzzles." Since I am just now starting to do preschool lessons with Jax, I am always looking for learning tools that can fit into a school learning unit. Seasons are something I hope to cover with Jax in the near future!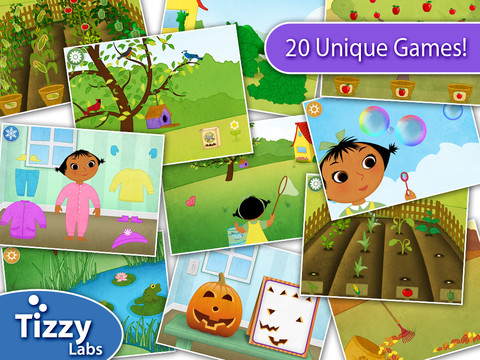 My first impression of the app was that it is beautifully illustrated. The graphics are lovely and the game is responsive to the touch. Jax hasn't had any trouble manipulating the objects within each game. He was immediately drawn to play the app by the colorful icon and kept at it until he had played every mini game, thus earning all the "stars". When you start, you choose a boy or girl character. Jax choose both equally as often.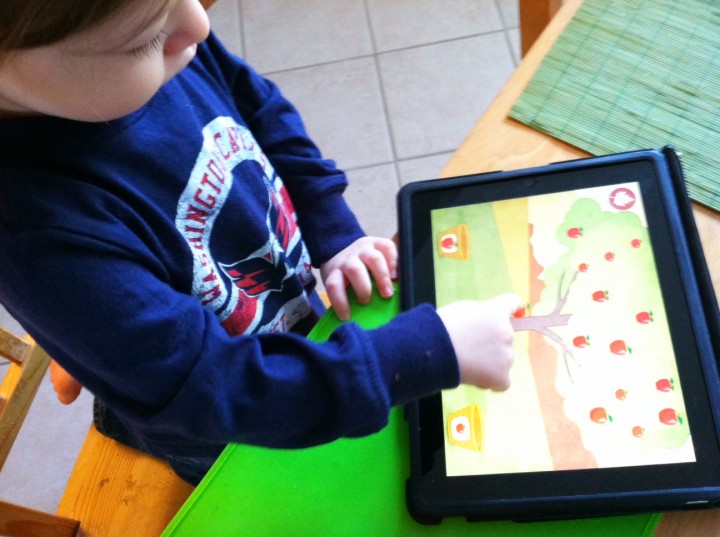 But, the speed at which he went through the games was something I noted. Being a game for "2-6" year olds, my 2.5 year old did them all in about 10 minutes without any help, beyond my instructing him in one game. (There is an apple sorting game in the autumn segment with large, medium and small apples. I needed to point that out to Jax, as he had only sorted by color before then.)
I think the biggest thing I would want to change about Tizzy Season is that the app doesn't actually teach you the season names! There is no text or voice overs, only icons. The icons are clear to me, but Jax goes to the main screen and tells me, "I play sunny day!" while clicking on the summer sun icon. I'd love some text and a voice over saying the season names when they are selected. For now, I just have to tell him as he plays.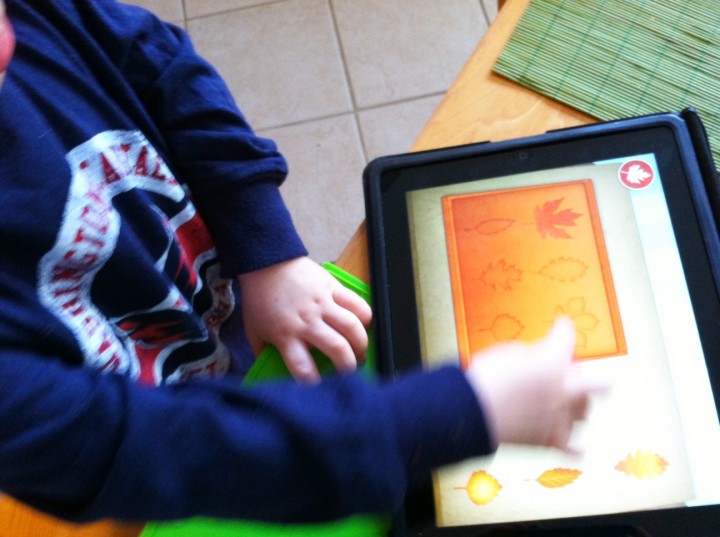 Jax really is enjoying playing this game over and over, despite nothing really happening once you earn all the stars (you just start over again.) He tends to choose winter first, and likes to mention ice skating, despite the fact they don't have an ice skating game. He just sees the frozen pond and thinks about it. He generally chooses fall next, followed by summer and spring.
This app retails for $1.99 in the app store. I think it is a fair price, given how nicely made it is and how many mini games it contains. It definitely wouldn't challenge a child over the age of 4, but older kids would still find it fun. We only have an iPad 1, and the app ran smoothly without any crashes.
Tizzy Seasons is a fun and beautiful way to teach your preschooler about the seasons on the iPad!
Disclaimer: I received a free code from Tizzy Labs to try out this app, but wrote this review on my own accord. The opinion above is my own honest views of this app. Tizzy Labs also provided the two free app codes for the giveaway below.
Giveaway!
Would you like to win a free code to download your own copy of Tizzy Seasons for the iPad? Enter for free below!