I made my first batch of apple butter this weekend. I also canned for the very first time!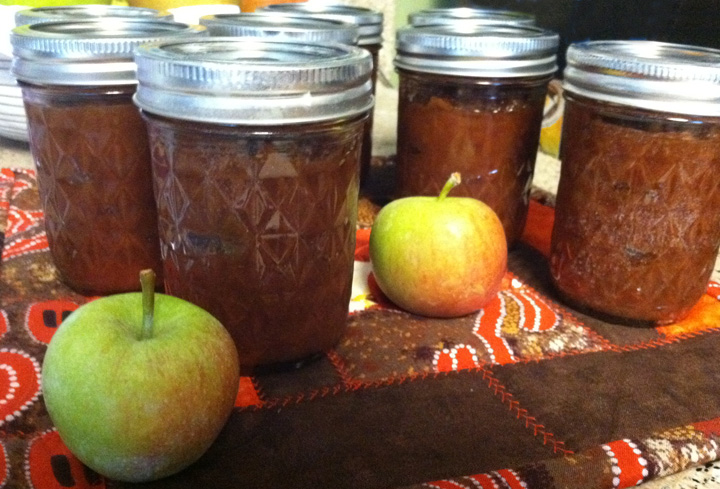 I was sure when I headed to be that I had messed something up somehow. I'd followed all the directions, but the buttons on the lids weren't sucked in. I didn't realize the jars had to cool overnight before they depressed. I headed upstairs with an angry, tired toddler (he'd had to wait while I timed the canning process) feeling defeated and swearing not to try canning again.
I woke this morning to all 8 jars of apple butter sealed (Dan thought he just heard one pop, but they look fine!) A nice surprise before starting my Monday work day.
I put 20 cups of apples, 2 cups of sugar, 2ish tablespoons of cinnamon and a ½ teaspoon of ground cloves in the crock pot all day to make this. So, so tasty! I ended up with 9 8oz jars for apple butter.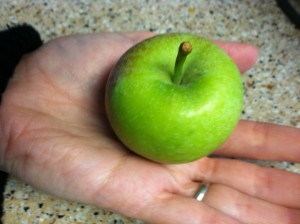 And, how cute is this wee, tiny apple Jax picked?