ACQ63VQU5386 I've been obsessed with the color gray since spring, but I've found my new favorite color combination: gray and aqua!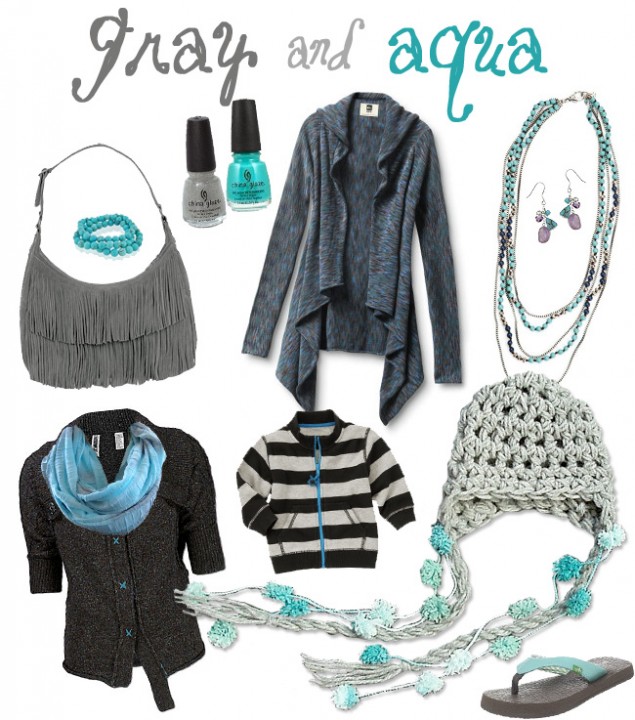 How sweet is this pom-pom hat from EcoStreet on Etsy? Perfect for boys or girls! The aqua is subtle in this BKE cardigan, but it would look great over a bright top. Or you could mix all the blues and grays in this drapey cardigan. And, I think I need a fairy godmother to get me this fringed purse from my wishlist
! I may need to make my own version of this Lucky Brand necklace. More stuff: turquoise bracelets, baby boy zip-up fleece jacket, China Glaze nail polish
, kids Yoga Mat Flip Flop
, turquoise and amethyst earrings
, and an infinity scarf on Etsy.