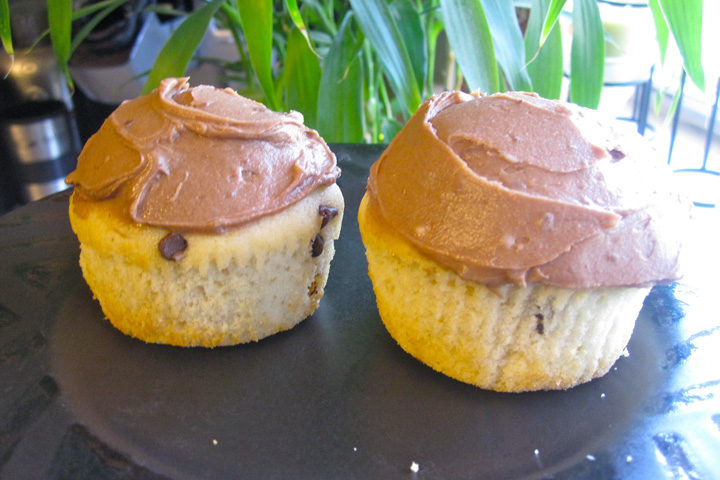 When I saw this post on How Sweet It Is, I knew I had to try it! So today before making lunch, Jax and I whipped up some. I also made a mini batch of chocolate frosting. The cupcakes were tasty, though I agree with the comments that they were heavy – more like muffins or bread. Mine also took 20 minutes to bake. Our oven always takes forever. Jax provided moral support throughout the whole process. I gave him a small bowl and spatula to "help" with.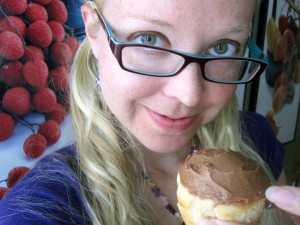 To make your own, follow the cupcake recipe here (I added some mini chocolate chips to mine.) While they are baking, grab the ingredients for your frosting:
2 oz melted semisweet chocolate*
1.5 c powdered sugar
1/2 stick butter, chopped up
1.5 tbsp milk
.5 tsp vanilla
pinch of salt
Throw everything in the blender! Yeah, I'm lazy. Mix, stopping to stir regularly until you have delicious, chocolatey frosting. I added some unmelted chips because I wanted to match them chocolate chip cupcakes. I had more than enough, but I don't like to pile on frosting. *I melt my chocolate in the microwave on 50% power, stirring every 20 seconds.
We cooled the cupcakes in the fridge while we ate lunch, the frosted them and enjoyed!