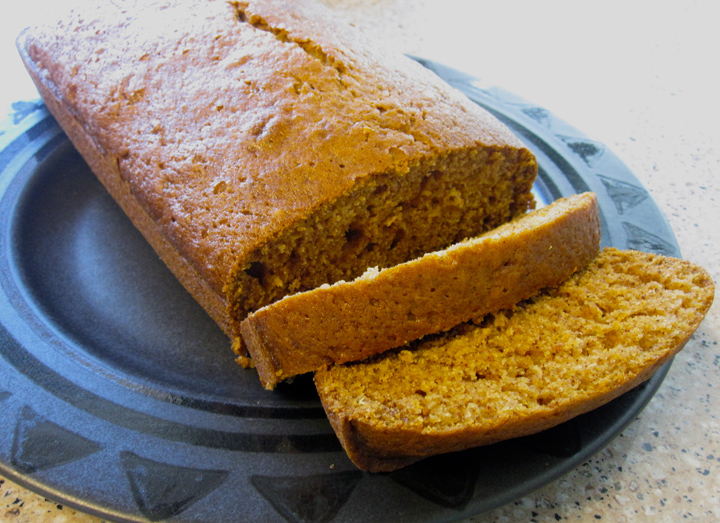 Mmm! I love pumpkin bread in the fall (and all year round!) I've already baked 2 batches!
The recipe I've used for years makes either 3 short loaves or 2 full size loaves. I like to split the batter into 3 pans so I can give extra loaves away. If you just make 2, you'd probably need to bake them longer.
I'm not sure where the original recipe was from, but I've changed it a bit over time to make it spicier. Here's what you do:
Ingredients
1 15oz can of pumpkin puree
1 cup of vegetable oil
⅔ cup of water
4 large eggs
3 cups of white sugar
3½ cups all-purpose flour
2 teaspoons baking soda
1 teaspoon salt
1½ teaspoon ground cinnamon
1 teaspoon ground nutmeg
½ teaspoon ground cloves
½ teaspoon ground ginger
Preheat the oven at 350° F and grease 3 loaf pans. I think ours are 9″x 5″. In a large bowl, mix the wet ingredients (pumpkin, oil, water and eggs) then add the sugar. In another bowl, mix the dry ingredients (flour, baking soda, salt and spices). I like to sift mine together, but I'm a bit addicted to my sifter! Add the dry to the wet and stir until it's all mixed. Pour the batter into three pans and bake for 50 minutes. (My batter fills the pans ⅓ of the way and the loaves bake up to ½. So you could definitely just use two pans and bake a little longer for larger slices.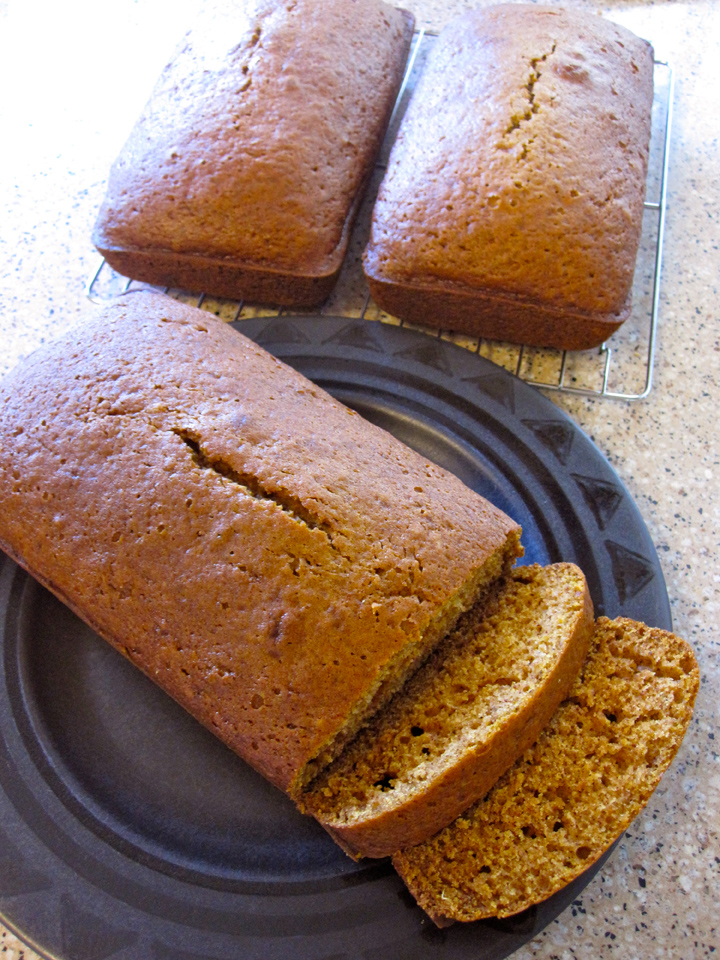 Yum! Pumpkin bread is so good with some hot chai tea!
Baking bread is on my Autumn Fun List, but I still plan to bake some yeast bread this weekend.