As of 13:16 EDT, it is officially summer! Jax and I took the sidewalk chalks outside to celebrate.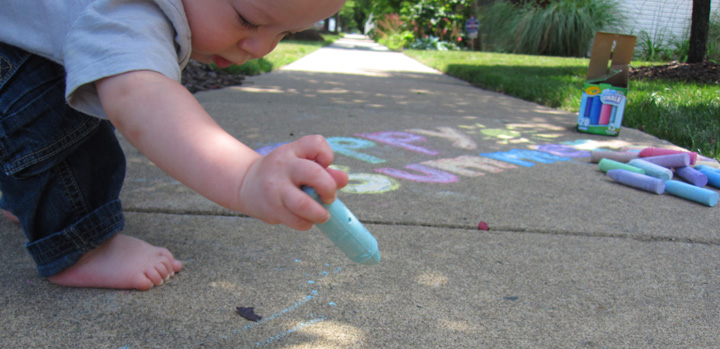 We recently got these Crayola chalks from a craft store with a coupon. They are labeled for 3 and up, but we play with them together and I make sure he doesn't put them in his mouth. They work well and are thick enough that he hasn't broken any. They go pretty fast, though.
He is starting to figure out they make marks if you run them on the ground, but he mostly likes to carry and stack the sticks of chalk into piles.
I love his little colored bum!