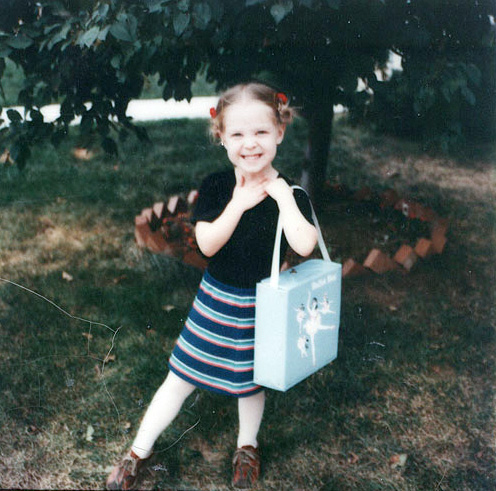 This photo always makes me smile. This was my first day of ballet. I took it when I was 4 and loved it. The teacher was a sweet family friend. I used to love this one dance we did where we put on pretty tulle skirts and were little windup dolls with cardboard and tin foil cranks. When my mother passed away from breast cancer shortly before I turned 5, my ballet classes were forgotten.
When I was in middle school, I rediscovered my ballet teacher in the community center by my school. I happily took classes from her until I graduated high school.
Did anyone else have one of these neat ballet boxes? They were more often in pink and had a little compartment at the bottom for your ballet shoes. They actually have one on Amazon
!

Check out Ronalyn's Sunday Souvenir: The Adventures of Esa and Zed
Leave a comment if you'd like to be added!