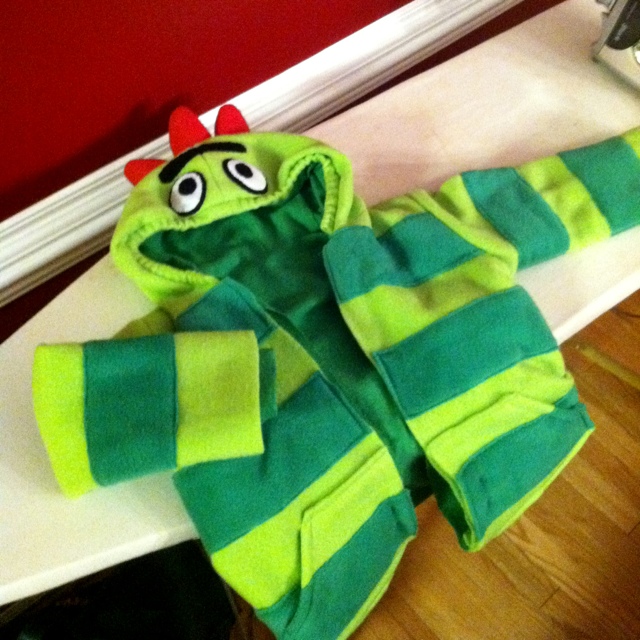 I got most of Jax's hoodie completed for his Halloween costume. Can you guess who he will be?
Next step: zipper! I've never done a separating zipper and I'm going to have to shorten it.
I need to figure out if I should fit a mouth on him somehow. There wasn't room on the hood. I'm going to the thrift store tomorrow morning to look for a stuffed animal with black fur to cut up and use to make the unibrow furry. Cheaper then the craft store!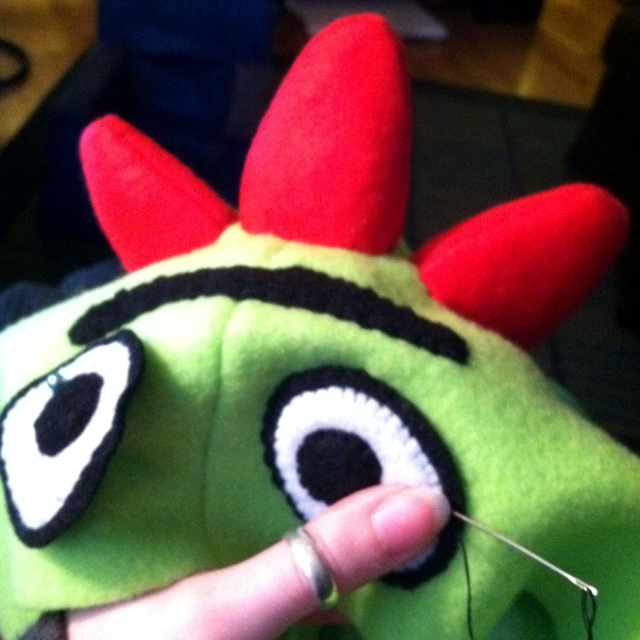 Are you making a costume for your little one(s) this year?