When my aunt visited in April, she gave me copies of scanned family photos from my mom's side. There are some really great ones I hadn't seen.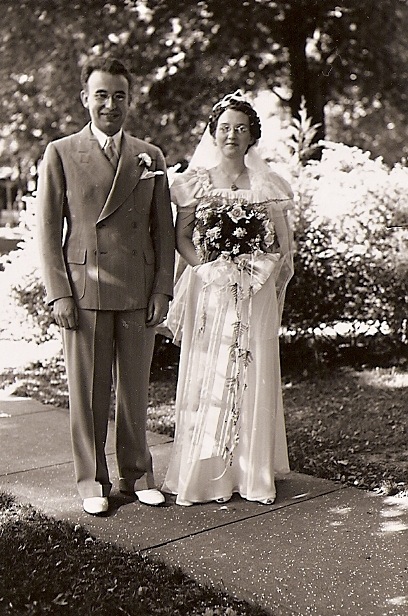 This is my mom's parents on their wedding day. How gorgeous is my grandma?? And grandpa looks so handsome. I'd never seen these before!
And they were even stylish in the 60's and 70's. Check out this photo. I love every single thing about it. I want that dress!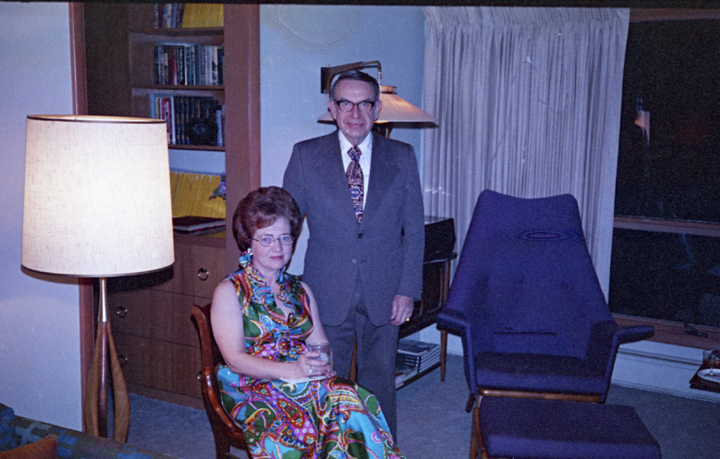 Here are a few more family photos. Some get-togethers and a holiday card. My mom is in the dark coat in the Christmas card, is the tallest one in the middle picture, and is on the far right in the last photo.
Have you discovered any old family photos decades after they were taken? These are such a treasure for me!

Leave a comment if write a Sunday Souvenir and you'd like your link to be added!
Check out Ronalyn's Sunday Souvenir at The Adventures of Esa & Zed