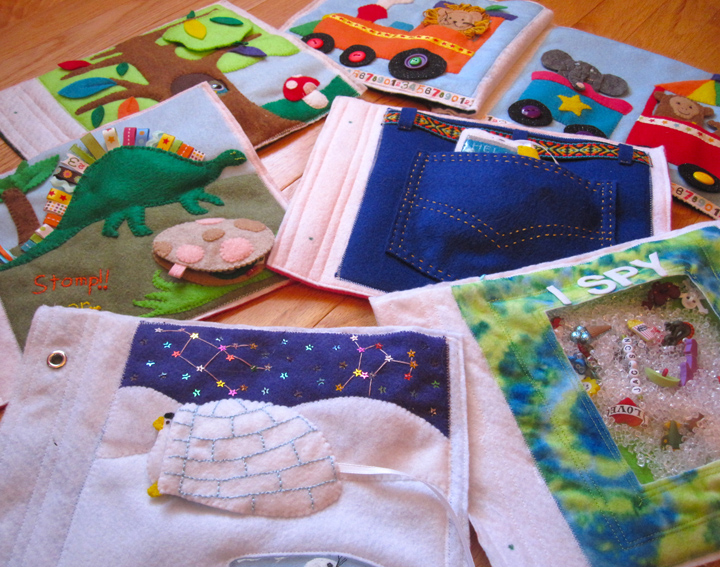 While the majority of my Quiet Book sewing is on hold while I work on Jax's Halloween costume, hand sewing pages can still be worked on during the times I am watching Jax and can't get to the sewing machine.
So what to make next?
Here's some options on my list: a city map page for driving cars, a toothbrush and mirror page (Jax LOVES to brush his teeth!) and a mailbox page (his would be Blue's Clues themed. He gets to watch a Blue's Clues episode after dinner.)
Any pages you'd like to see? What do you think I should work on next?