We will be reviewing the many iPad apps Jax has been trying out recently. The iPad is great for car rides and waiting in restaurants. I stick mostly to educational and pretend-play when choosing apps for him.
Toca Tea Party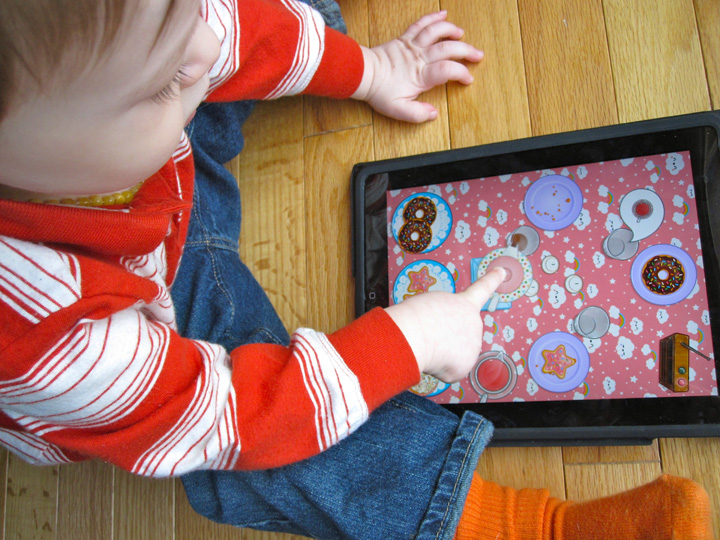 Toca Tea Party by Toca Boca is not necessarily targeted to toddlers, but Jax had no problem at all figuring out what to do. Sure, some may consider this a game for girls, but I think anyone can enjoy make-believe food!
This is a free-play app which lets kids use their imaginations. You launch the app and are presented with a choice of 3 random tablecloths. You then get to set out your choice of coordinating place settings. Once you have your table set, you choose three baked goods for your tea party.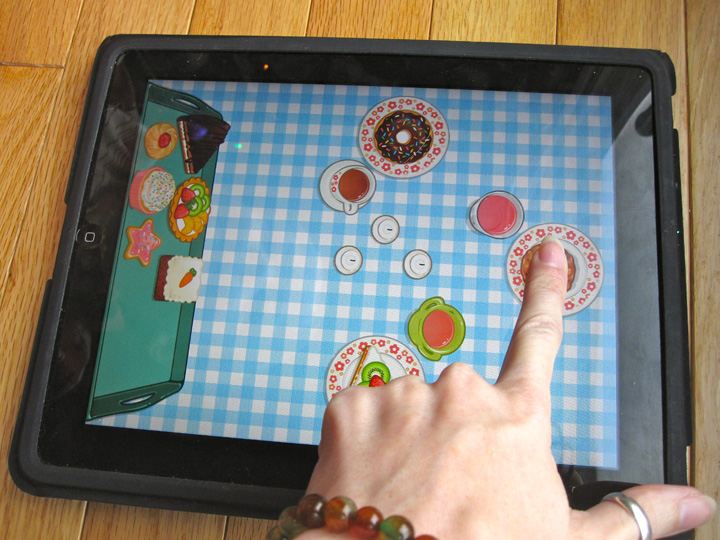 When the party starts you'll notice little details like music on the radio (which you can change) and little tea lights you can blow out or light. You can pour lemonade and tea, and if you spill it you can wipe up your mess. The graphics are bright and charming, as are all Toca Boca games.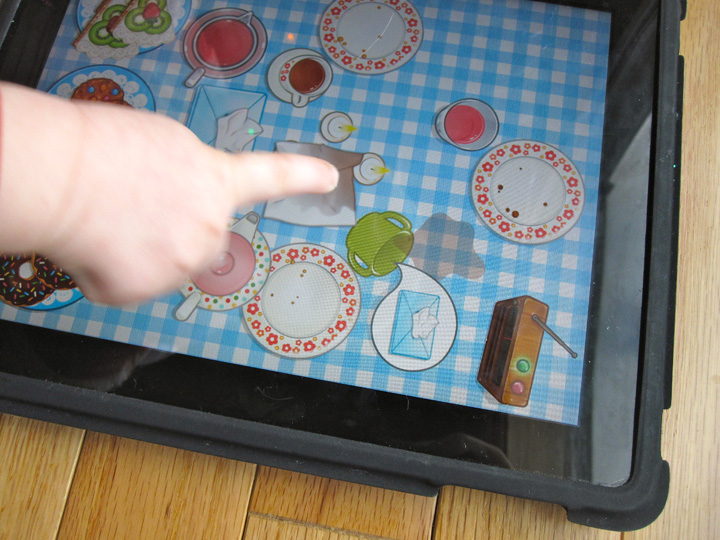 At the end of the tea party, you wash all the dishes before starting over. I like that you clean up, and this game has helped me practice saying "more please" and "thank you" with Jax.
This app is currently priced at $2.99, though we got it on sale. I think $2 would be a better price, but would pay $3 if I had to. We have already played Toca Tea Party a zillion times, so I'd definitely recommend it!
If you have a toddler or preschool app you'd like Jax and I to review, please contact me with details. We have an iPad 1 and an iPhone 4.