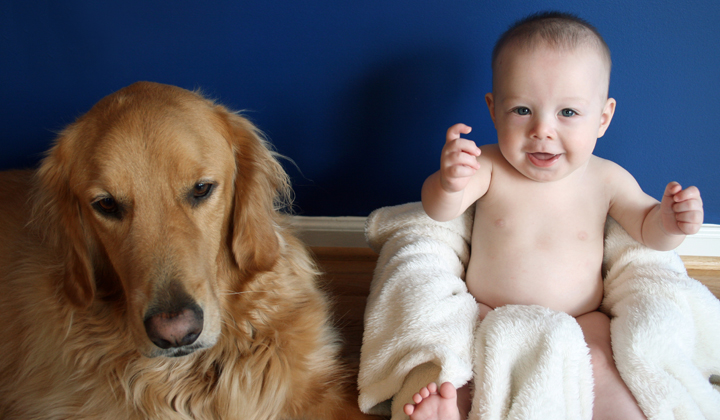 Did your baby live with pets when they were infants?
Health.com states, in a recent study "children who live with dogs and cats are less likely to develop allergies to those animals later in life, but only if the pet is under the same roof while the child is still an infant."
Both my husband and I have allergies, so we are concerned that Jackson may develop them too. One interesting point the study found was that boys' likelihood of developing allergies after living with a dog was reduced by 50%, but the same was not true for girls!
Jax LOVES his golden retriever, Benny, and I am so glad he hasn't had any trouble playing with him so far!
Living With Pets May Protect Infants From Allergies – Health News – Health.com