When did you switch your little one from a crib to a toddler bed?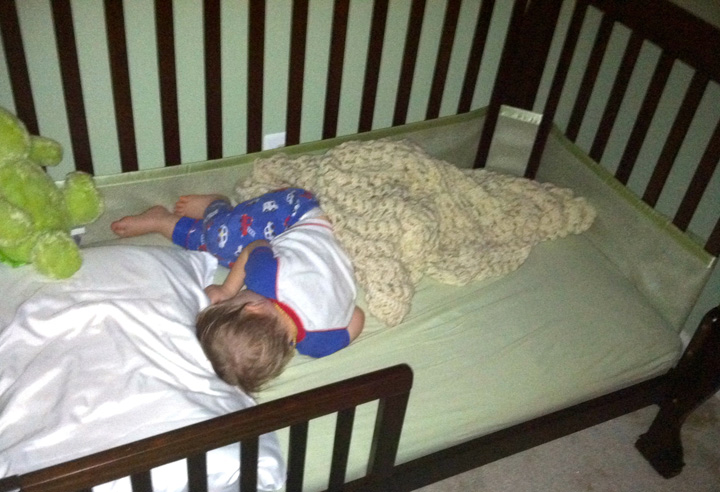 We cosleep, but I have been thinking long term and want to establish Jax's room as a safe, calming place for him to sleep in on his own down the road. Since he can no longer be in his crib unsupervised at all (he launches himself out headfirst without anything in there to help him!), I decided to switch his crib to a toddler bed.
My plan is to have regular "quiet, night-night time" with him in the bad, and if he falls asleep – great! I mainly want to show him this is another place to sleep. Eventually, I'd love for naps to happen here, but I'm focusing on after dark for now.
On his first night with a big boy bed, I laid down in it and we did all our stories and nursing there. He had the wiggles for about 40 minutes and was playing with the slats with his feet (I put the mesh bumper
back on so his feet wouldn't get stuck), then crashed hard.
He ended up sleeping there for 2.5 hours! Go Jax!
He really loves being able to get in and out of the bed now. He room adjoins ours so it will be easy for him to come to us if he needs us.
When did you change your little one from a crib to a bed?