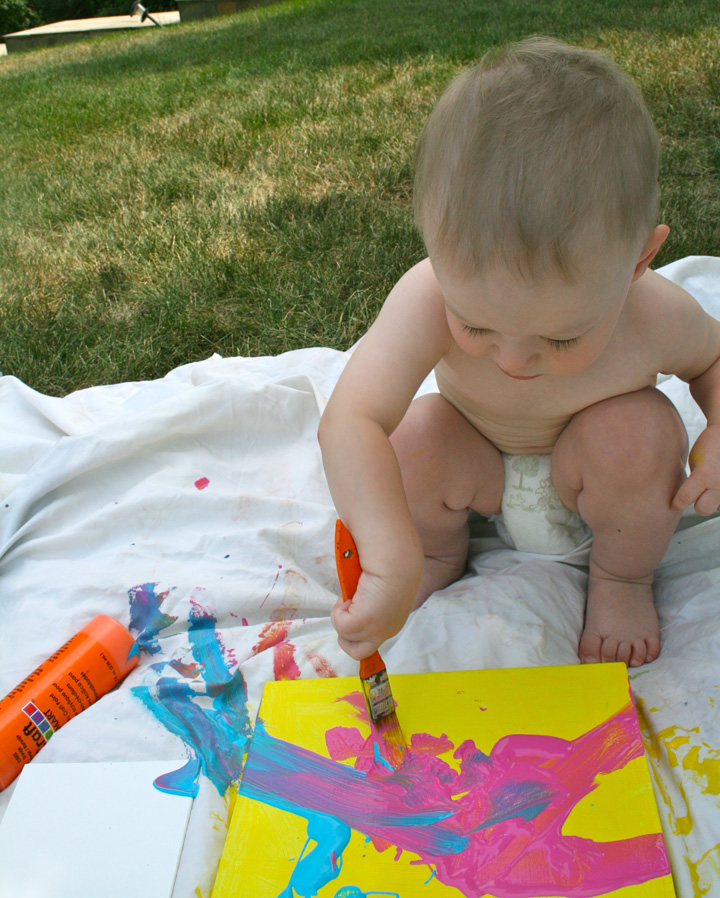 I hope everyone had a safe and fabulous fourth of July! Jax and I celebrated by nursing to the sounds of fireworks going off around our neighborhood. The noise didn't seem to bother him, so maybe next year he'll be able to stay up and watch them.
This weekend we did his second monthly painting! This time I painted the canvas yellow for him, then we poured paint onto the canvas and he used both brushes and his fingers to make a beautiful mess. It had to dry overnight because he piled on the paint, but it looks great!
He had very little paint on him this time. I think he is figuring out that it goes on the canvas – not his belly button!
 He also did a mini painting as part of the prize in our first giveaway. I think it looks adorable…