This post is to show some updates to my Starbucks felt food quiet book page (that goes with my Starbucks coffee and tea page.)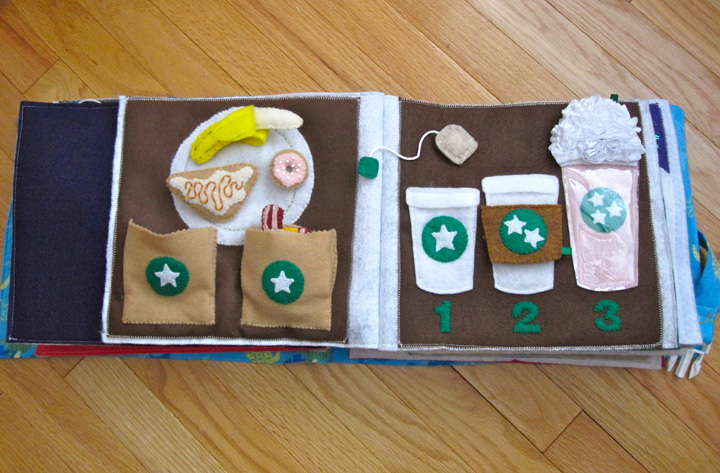 When I started the food page, I wasn't able to find and brown felt to match the background I'd used on the drink page. I went with green and called it a day. But when I decided to make the two pages face each other, I realized I would have to move the pastry bags from the top to the bottom to make room for all that whipped cream. I'd just found that brown again, so I ripped everything off and sewed it to the new background.
I think it came together nicely. It's still Jax's favorite page. He is in love with the tiny strawberries!
Make your own with my free patterns at the links above.