I love sewing felt ornaments every year to hang on our tree. This year I picked the theme of sweets! This simple but colorful gumball machine sews up in just one evening but will make a big impact!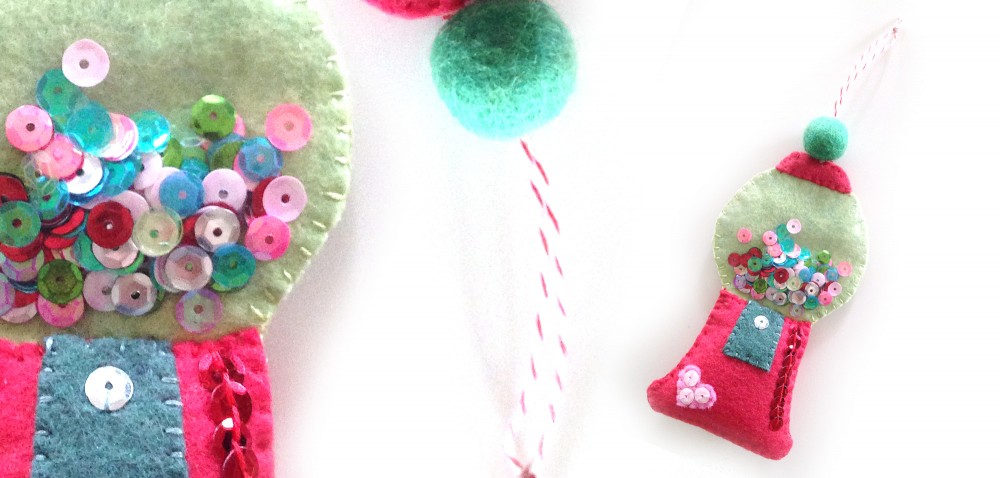 I used wool-blend felt and colorful sequins from American Felt and Craft. I chose a color palette that was slightly retro with honeydew, poppy, pink and teal.

What I Used:
Wool Blend Felt
Clear Vinyl
Assorted Sequins
Baker's Twine
Felted Ball or Pompom
Stuffing or Batting
Step 1: Layer the honeydew felt dome between the two vinyl dome pieces and sew from A to B with a blanket stitch. Fill each side of the dome with sequins as desired. Sew the top closed.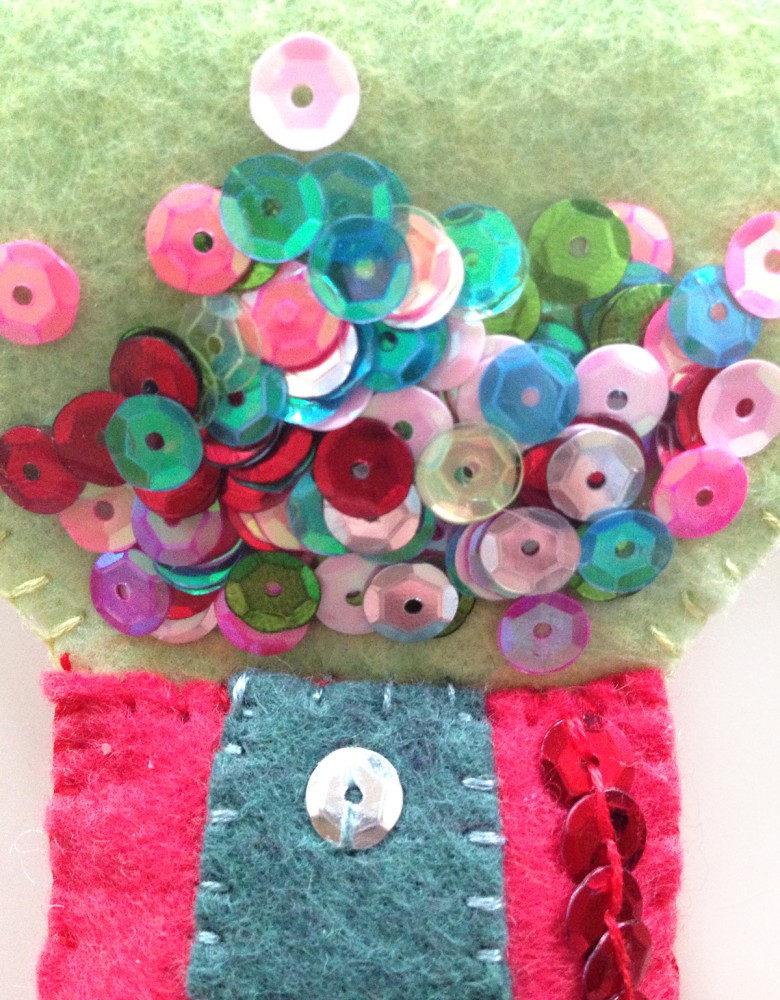 Step 2: Sew the curved top to the two poppy cap pieces together with a blanket stitch, then place it over the top of the dome and sew across the cap's bottom.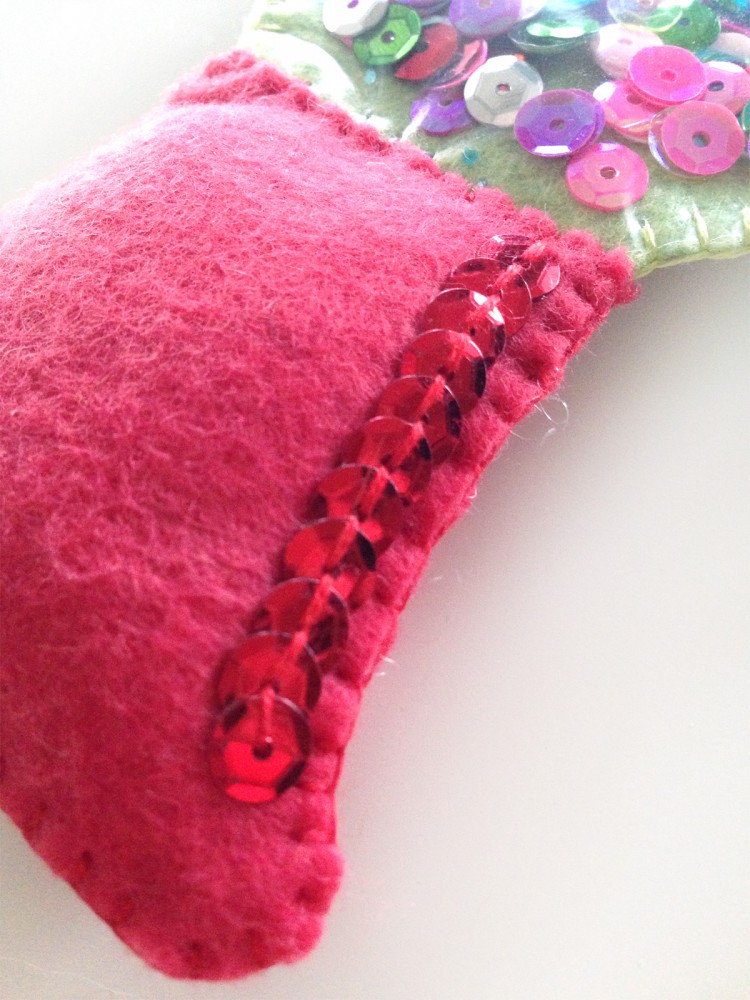 Step 3: Sew a row of red sequins down the side of each poppy machine piece. Sew a pink heart to each side and add sequins. Sew the hatch to the front machine piece and add a silver sequin.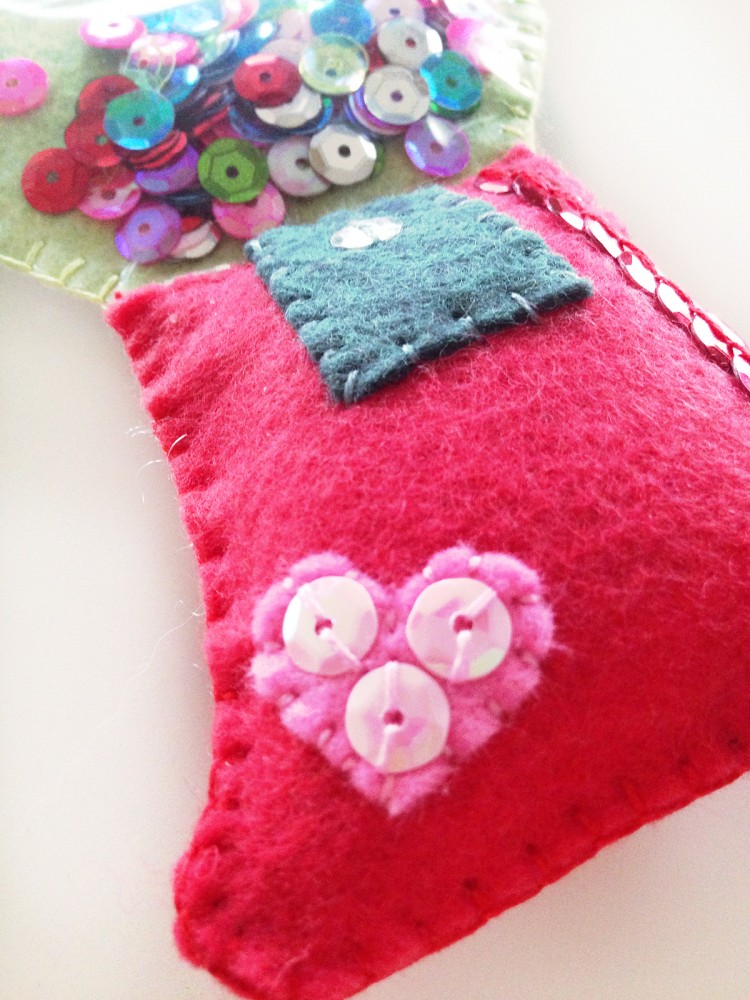 Step 4: Sew the machine together from C to D with a blanket stitch and fill with stuffing. Stick the dome inside the open end and sew the machine pieces closed.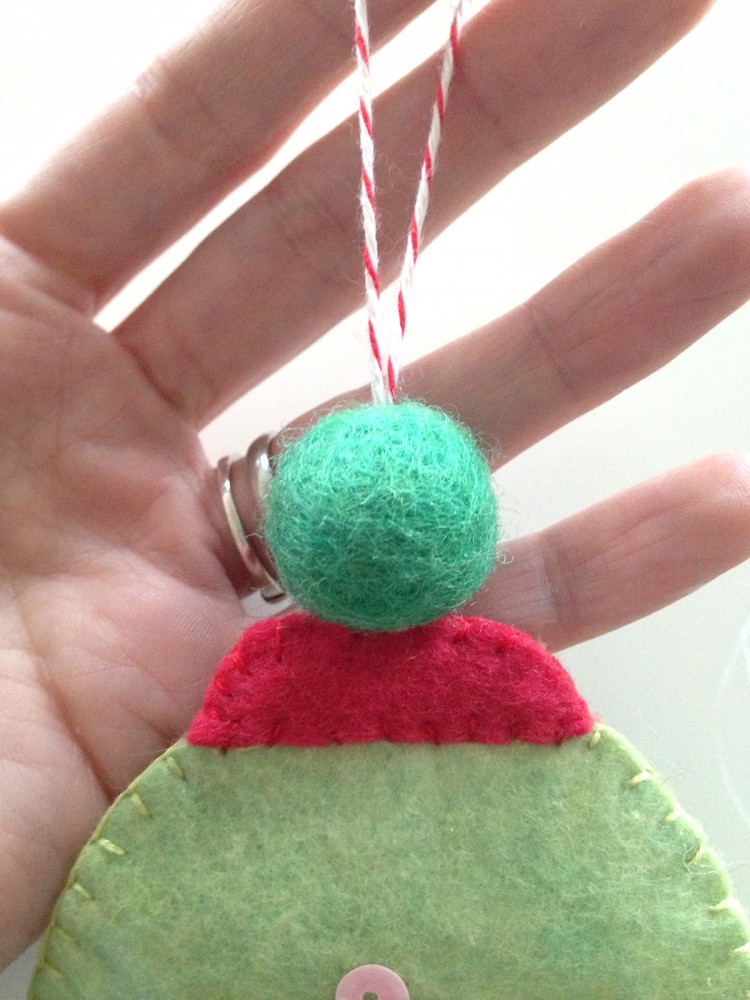 Step 5: Thread a large needle with baker's twine. Attach the center of the twine to the top of the cap then run the tails through a felt ball or pom. Tie off and enjoy!