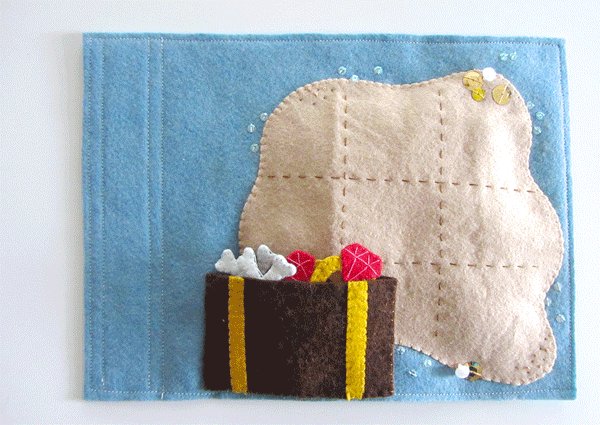 Tic Tac Yo-Ho-ho!
Jax has recently taken an interest in learning how to play tic-tac-toe (Noughts and crosses, Xs and Os, etc…) so I thought it would be a fun and quick page to sew up. This project would also work great as a stand-alone 9″ square felt tic-tac-toe set. We'll be going to the beach in September, so I thought up a pirate island theme!
This page can be made as a stand-alone game by sewing it to a 9″ square background.
Pair this page with: The Treasure Quiet Book Page

What I used: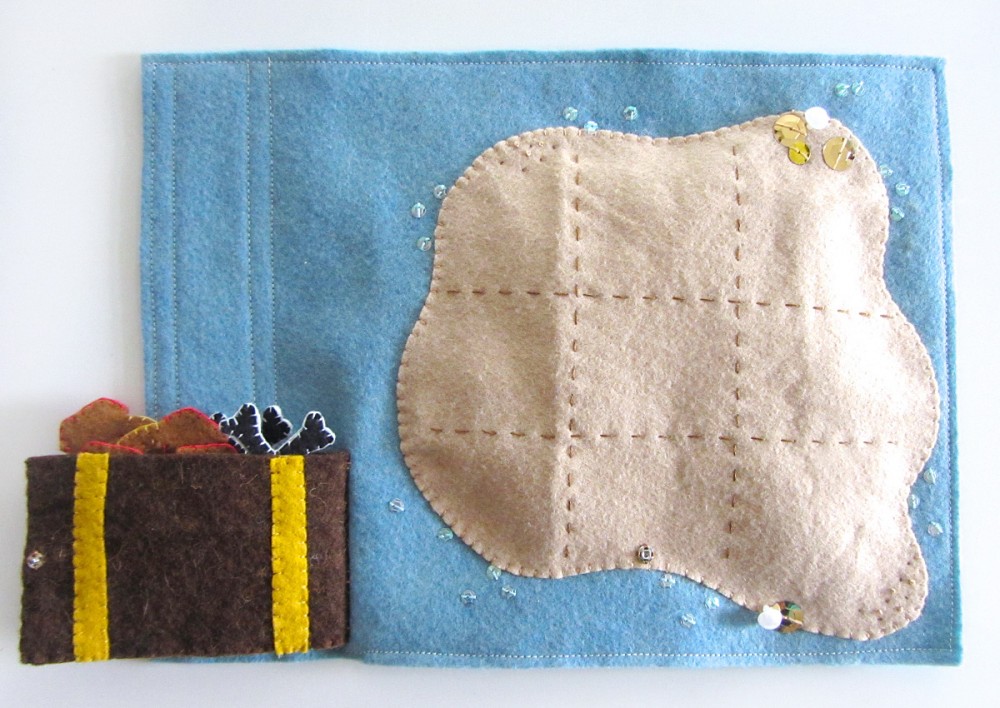 Sewing the Island
Following the template, sewing the tic-tac-toe grid onto the island piece.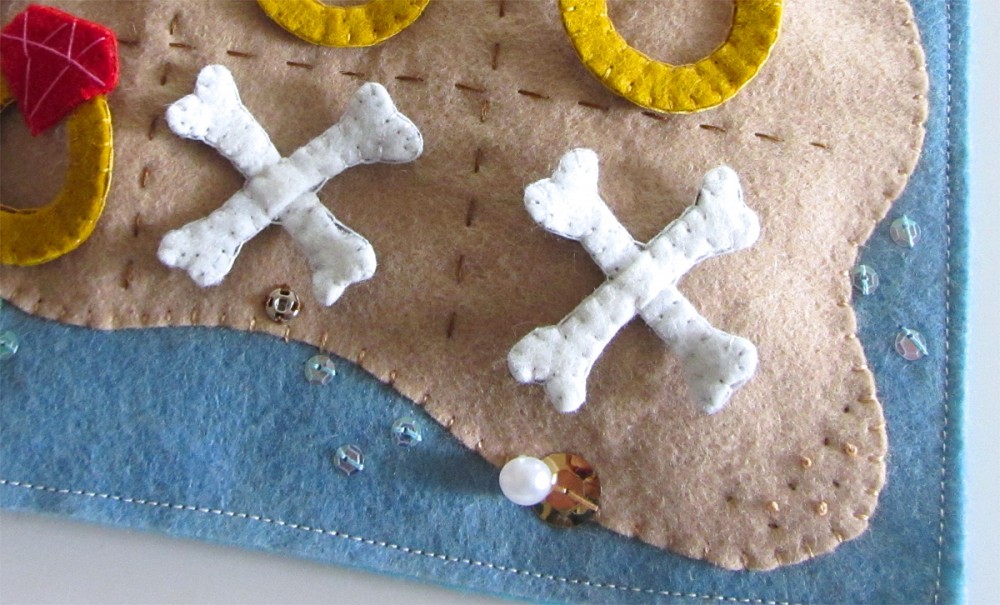 Pin down the island with a bit of stuffing or batting underneath for dimension. Sewing it down, then embellish it with French knots and tiny stitches to show the sand texture.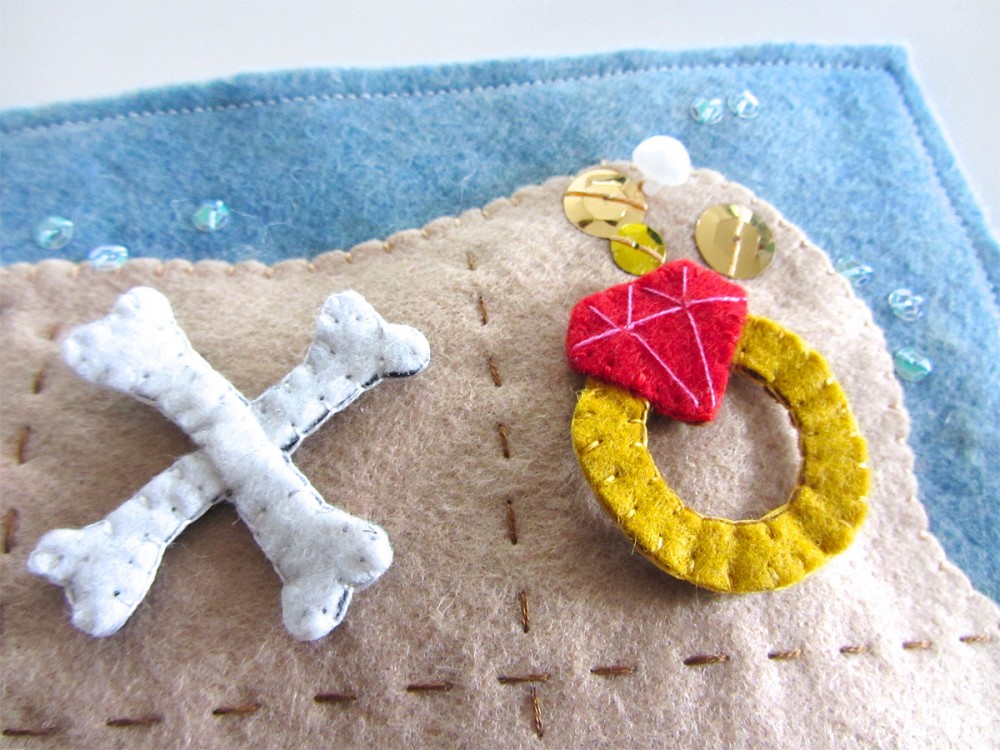 Decorate the water's edge with blue crystal sequins. Decorate the sand with some pirate's treasure: gold sequins and pearl buttons.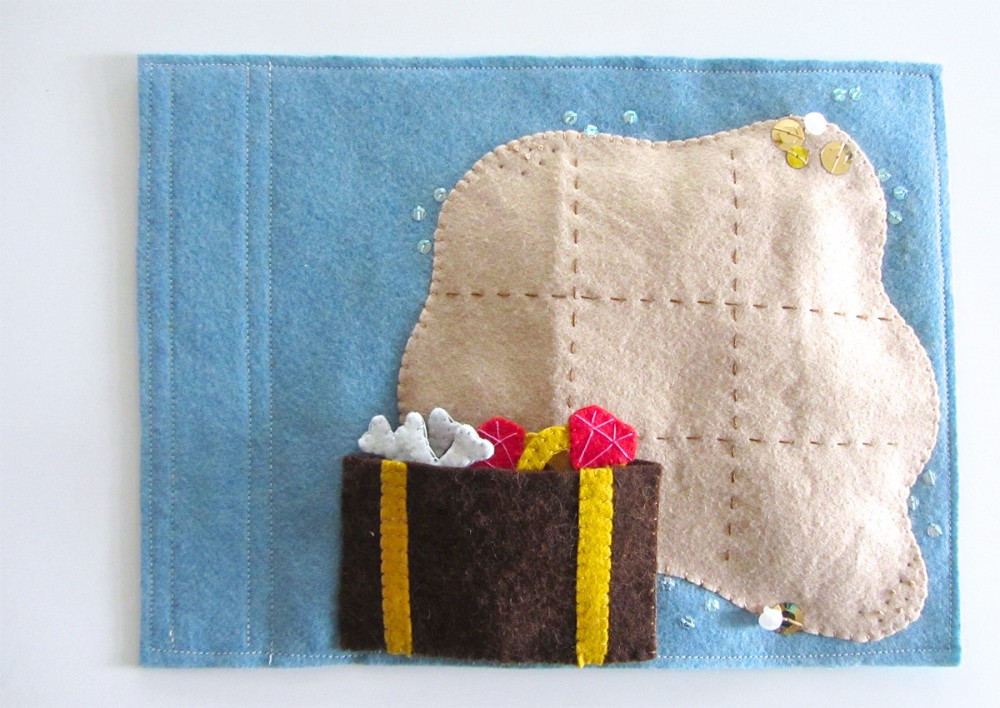 Treasure Chest
Stitch two gold bands onto each side of the treasure chest. I used thick 100% wool felt, so I didn't line the chest. If you are using regular felt, place a blank chest piece behind each side of the chest and sew them together along the long top side.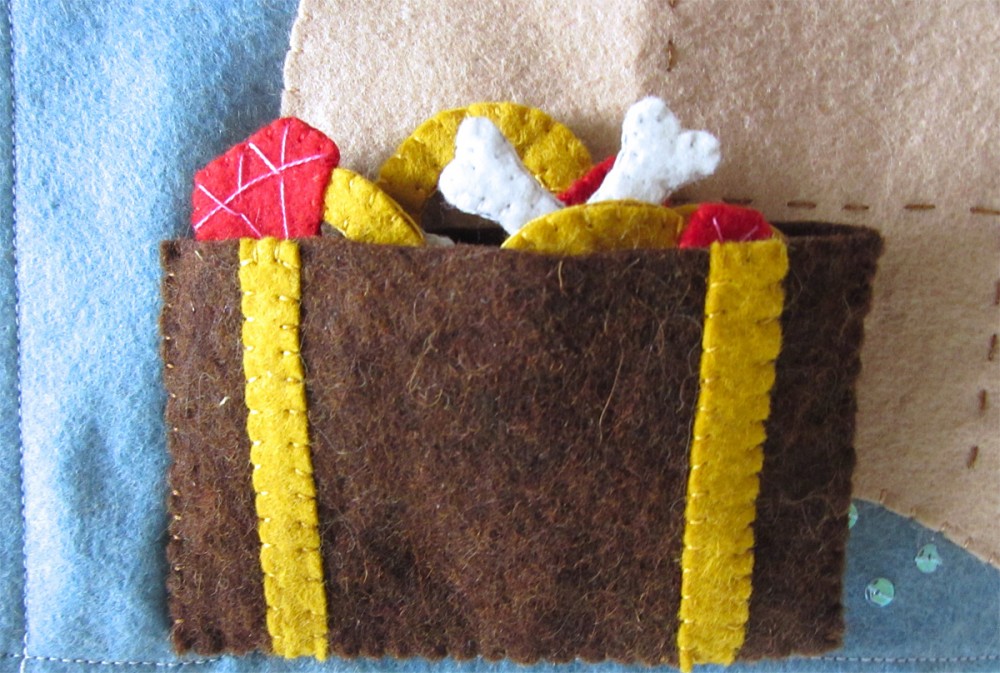 Place the two finished sides together and sew the right sides and bottom together, then place it on the page as shown and sew the left side together through the page. This will make a pocket that is hinged to the page. You can flip it out of the way when it is time to play. Add a snap to the back of the chest on the loose side, then sew the matching half to the page. This holds the pocket still while you flip through your quiet book.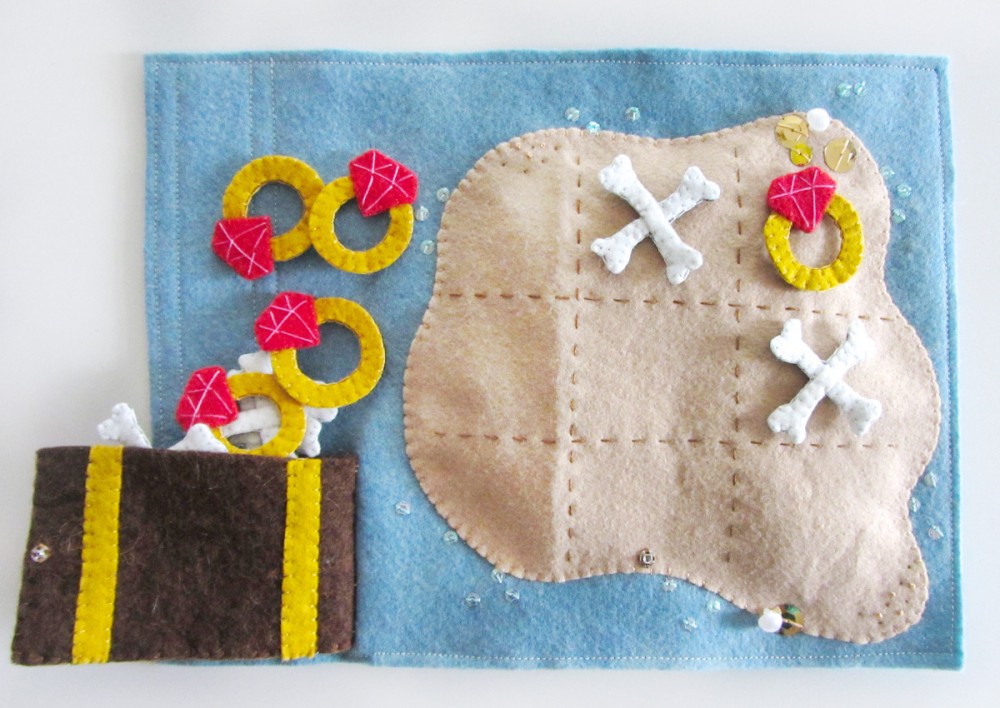 Cross Bones
Using a light layer of felt glue, tack down two of the bones into a cross shape onto black felt. Once it is dry, cut it out and sew it all around the outside. Repeat so you have 5 X's.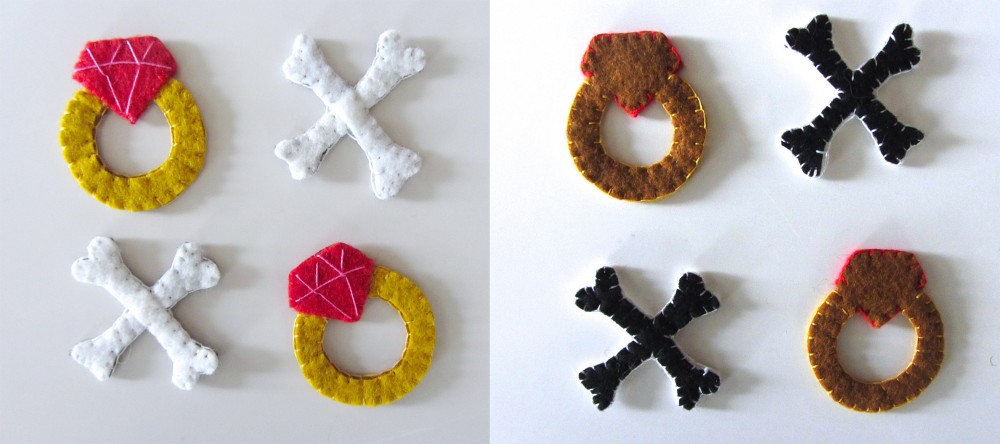 Ruby Rings

With on strand of pink thread, sew the gem lines onto each felt ruby. Start with a long horizontal line, then make two V's above it and one large V below it. Use the template as a guide.
Using a light layer of felt glue, tack down a gold ring onto brown felt.  Glue a ruby on top as shown. once it is dry, cut it out and sew it all around the edges. Repeat so you have 5 O's.
Arrrrh! Have Fun!