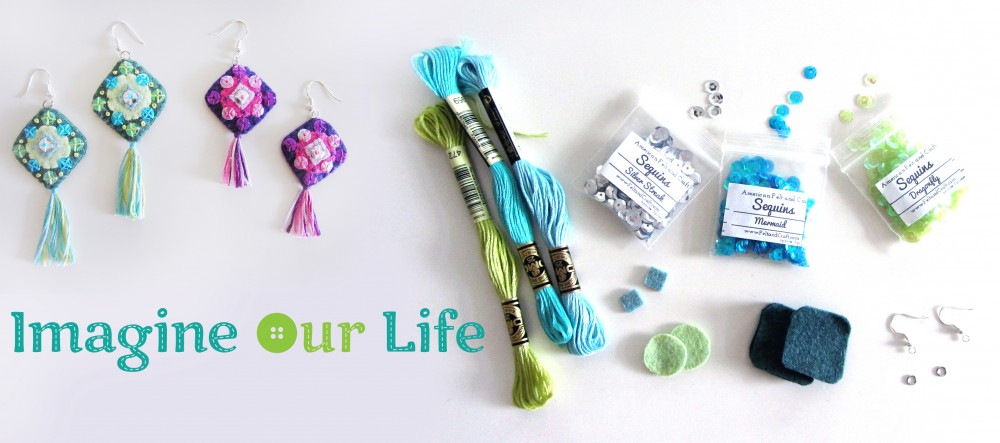 I keep my sequins in a vintage canning jar beside my sewing area, and all the pretty, sparkly colors have been calling to me recently. I wanted to make a quick project with them, so I combined my love of felt and fun, dangle earrings!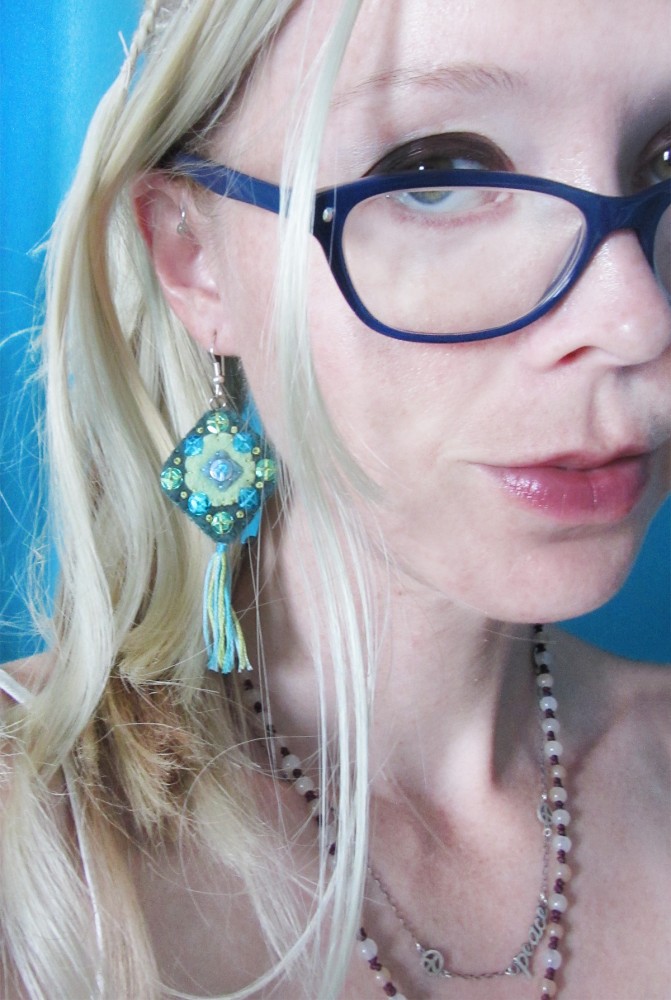 No patterns needed for this one – just have fun!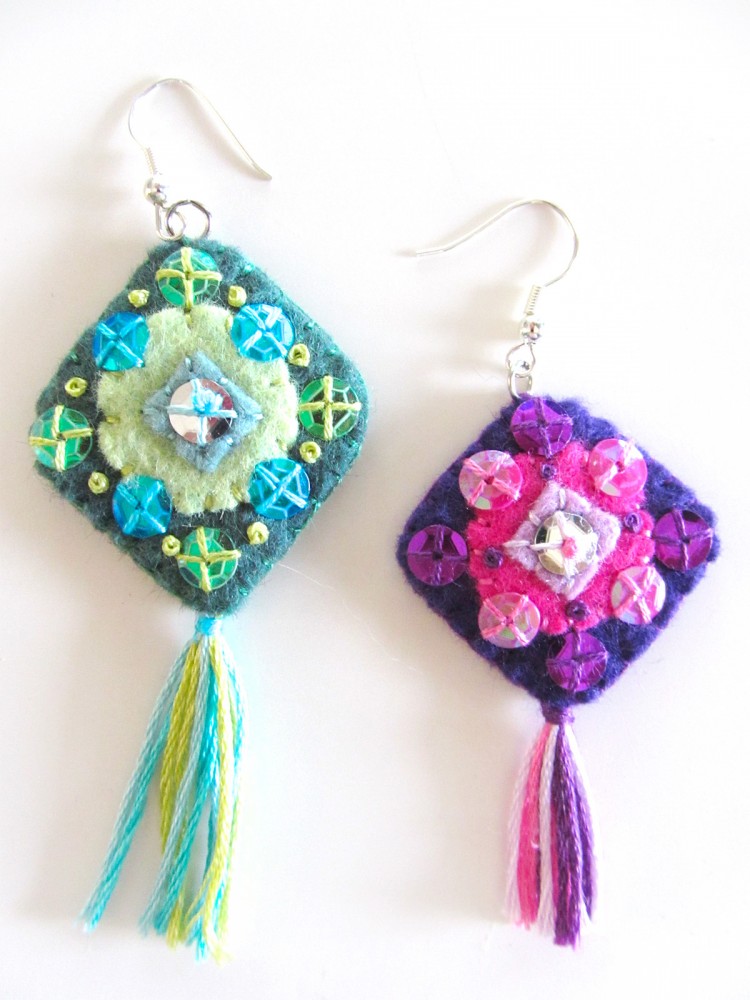 What I Used: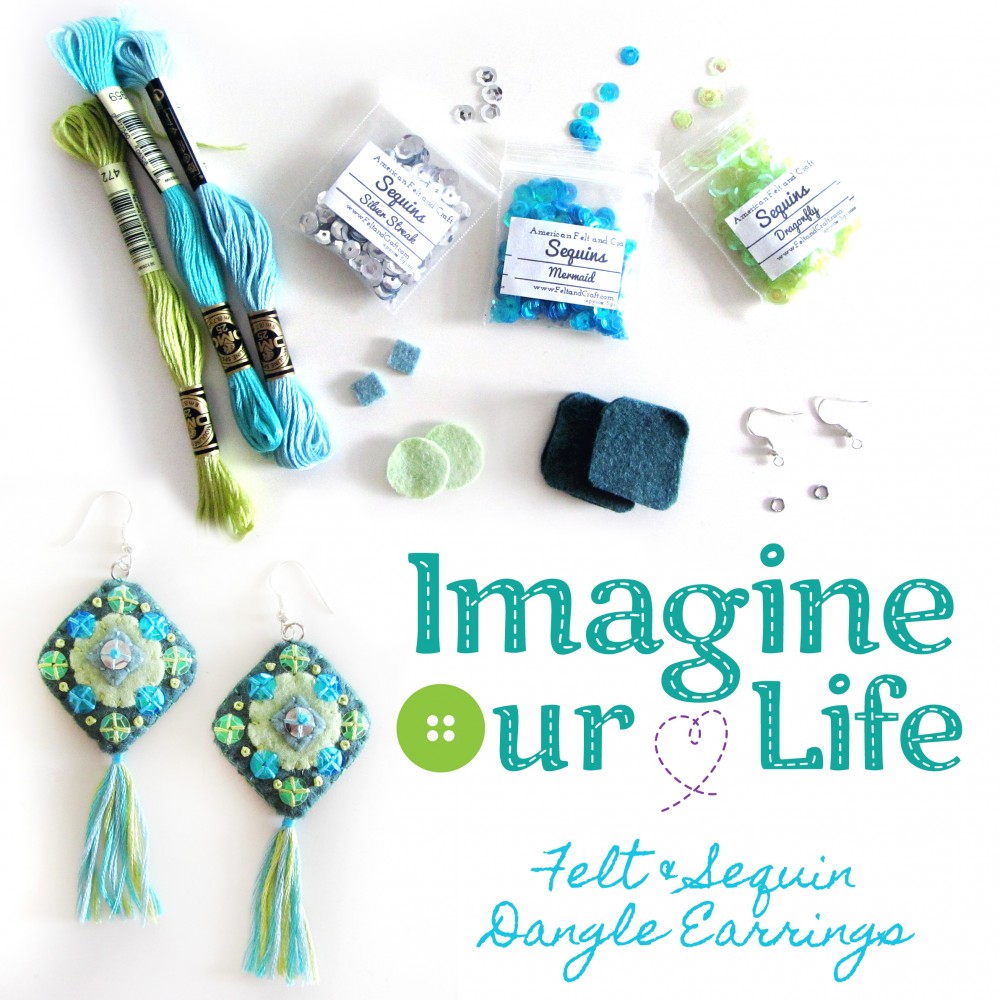 I started by cutting out shapes in my felt and laying them out with sequins to create a design I enjoyed. I then cut out a second set. Make sure you cut a backing piece for each earring body. Decorate the earring fronts by sewing down the felt shapes and adding sequins and French knots as embellishment.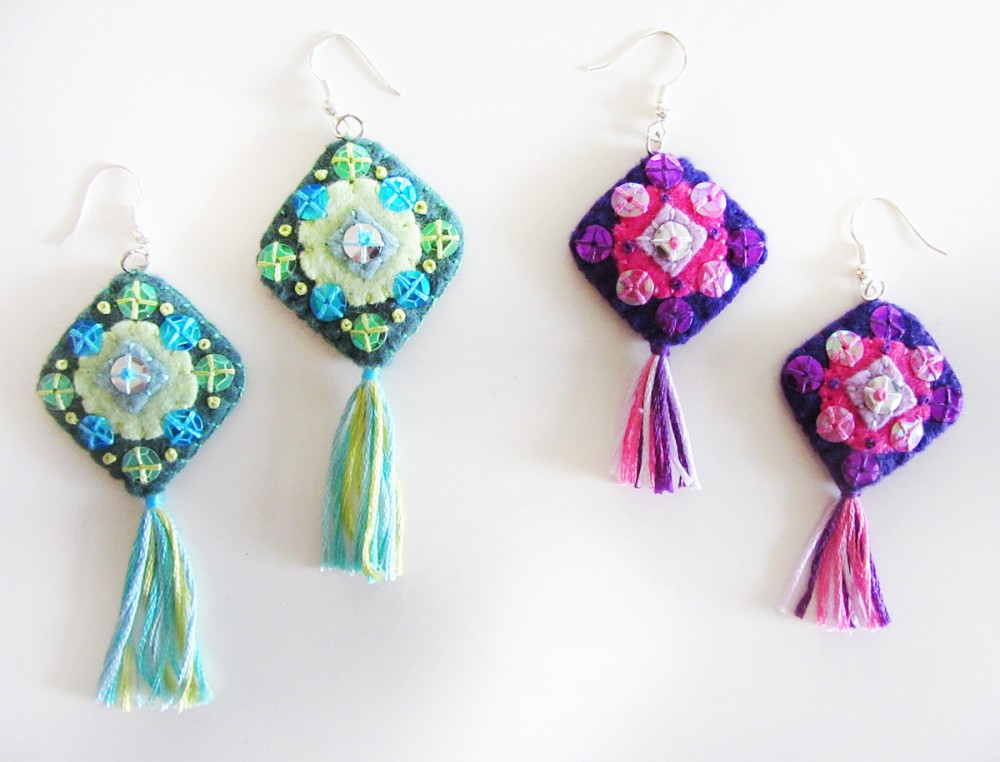 Here is how I made mine:
I cut my base out in a rounded teal diamond shape. I had a honeydew green circle the size of a nickel and a blue-gray square, slightly bigger than a sequin. I laid the pieces out and started by sewing down the center square. With the same thread, I sewed on the center sequin. I then switched thread colors and sewed on 4 contrasting sequins around the circle.
With the same thread color, I added a French knot to the center sequin. Switching thread colors to match the circle, I stitched it down. I then started alternating adding matching sequins and stitching French knots.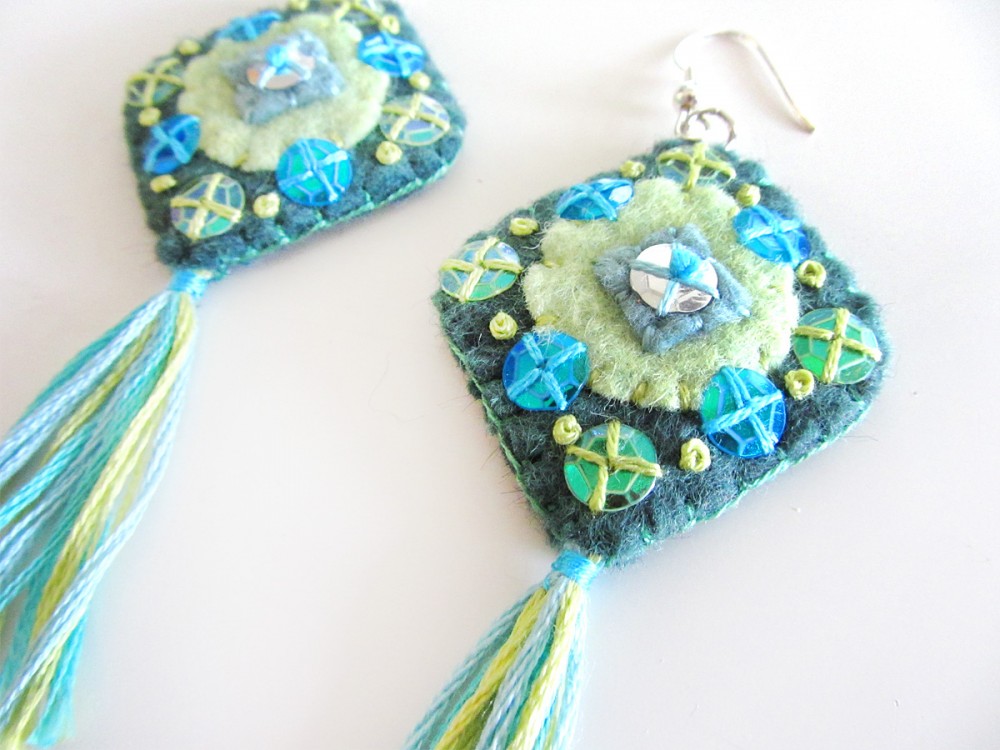 Repeat everything for the front of the second earring.
I then created a tassel. I cut a length of three colors of floss, cut those in half and then tied then together at the midpoint. I then folded them in half and used one of the thread colors to tie knot loops around the bundle. After my last knot, I ran my needle up through the top of the tassel and let the tail stick out with the others at the top. I trimmed the bottom, then made a second one to match.
With thread matching my background, I stitched the tassels to the backsides of the earrings. I made stitches that were hidden by the sequin on the front. I then began sewing the front and back together for each earring. I paused at the top and sewed on a jump ring. Make sure the rings face the way they need to in order hang the right way from your earring wires.
Finish the earrings by attaching the earring wires. I had fun with the colors and made a bright pink and purple set that is slightly smaller.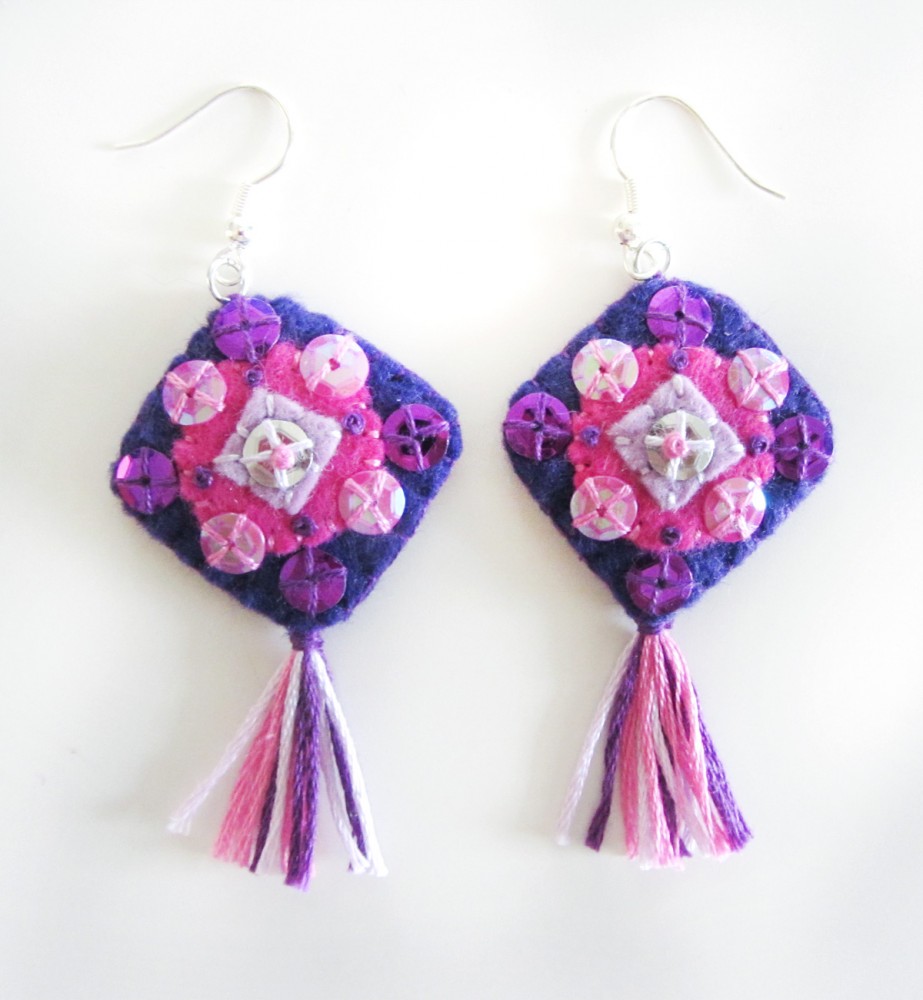 I really enjoyed making these and may design some more to give as gifts or sell in my Etsy shop. Let me know if you make some! Stop by our Facebook page or share a photo with me on Instagram or Twitter (username @iolstephanie). Be sure to share the project with a friend who sews!