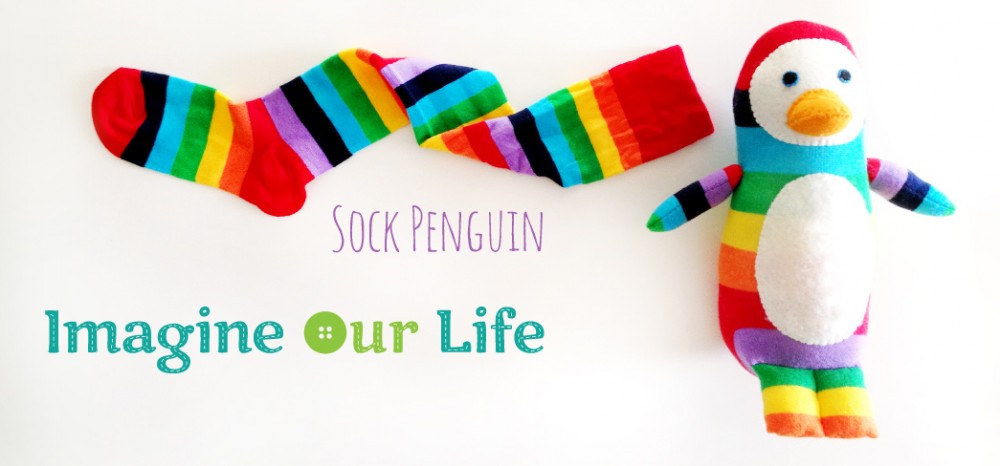 When I found an old pair of rainbow striped socks, I knew I wanted to make a sock animal. I asked Jax what he would like, and wasn't surprised to hear him request a penguin. They are his favorite animal! I wasn't sure how a rainbow striped penguin would turn out, but he's really cute! This works up very quick and easy. It took me about 2 hours of hand sewing to finish.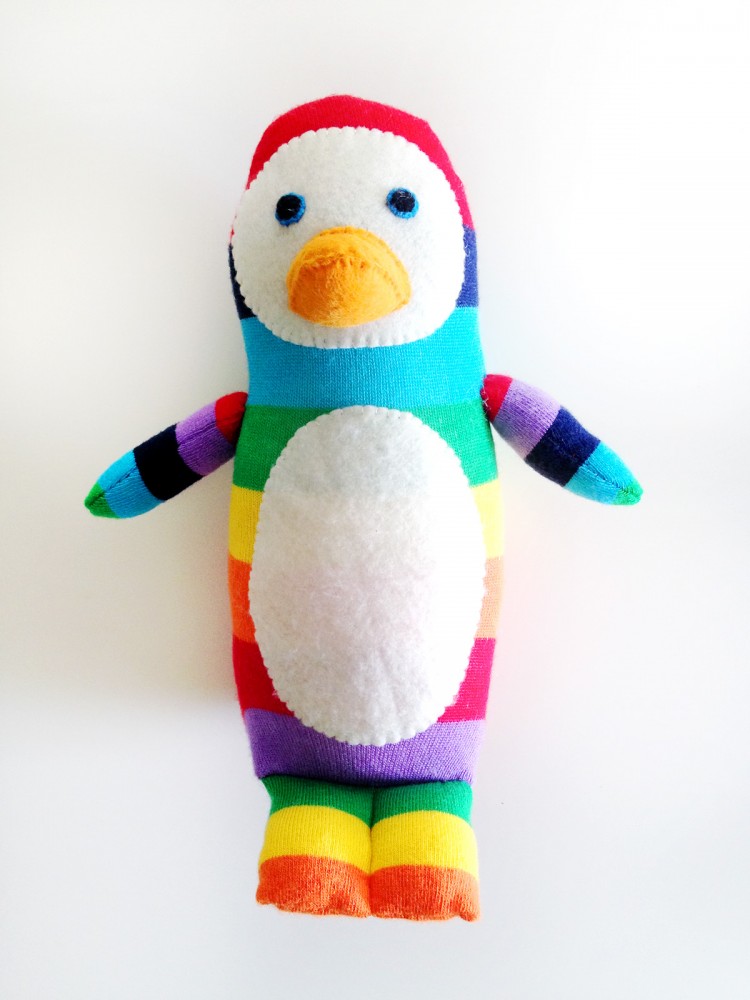 You could use any size sock, but would need to scale the pattern pieces to match. One knee-high sock is perfect (mine were thigh-high and I had 7″ leftover before the cuff. (See my sock measurements on the pattern as a guide.) I can use two socks if yours are shorter.
Other materials needed are: the pattern, poly fill, felt (white, orange, black and an eye color) and needle/threads.

The tutorial is included in the pattern file, as well as a stitch guide. (The stitch guide is a new feature in my pay patterns. Let me know what you think of this sample!)
If you sew a sock penguin from my tutorial, Jax and I would love to see yours! Show us a picture via our Facebook page, Twitter or Instagram.