When Marie-Claire of SO Awesome reached out to us about trying out a few of her wallet card sets, Jax was so excited! He's been enjoying their free iOS wallet app for some time, and immediately recognized their colorful, modern style.
My love of all things Montessori is well known, but what you may not know is that I am a graphic designer and have a BA in studio art. Combine beautiful art with Montessori-inspired educational materials and I'm in heaven! SO Awesome teams up with talented illustrators to create their card sets, so each one is a treasure.

My Wallet Card Set
If you come over to our house for a playdate, one of the first things Jax will ask you to play is "store". We have a beautiful wooden store set
, and Jax is finally old enough to have play money. This wallet play set is a perfect addition to our role playing and pretend play.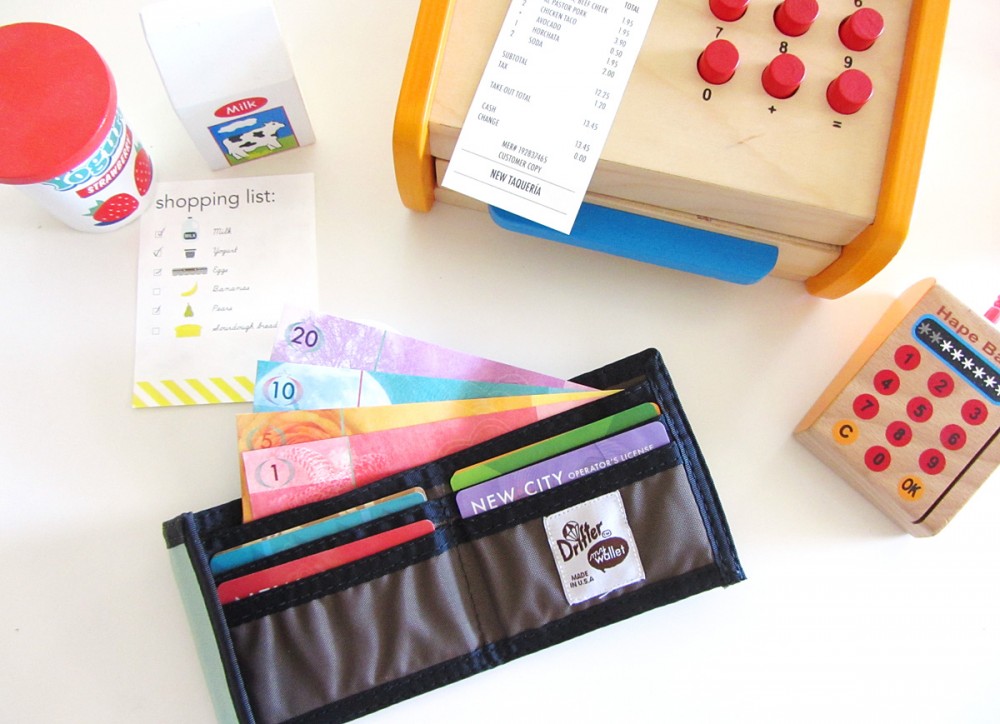 The wallet comes with play money, membership and bank cards – even a license! (To see what is included, click here.) At the moment, we are playing with this at home, but how great would it be to toss in your bag to bring along for a toddler to take apart – instead of YOUR wallet?
The cards all have reverse sides to explore and realistic details. If I could add anything, it would be a personalized license with Jax's name and photo. But perhaps that would be a fun DIY project for us to do together.
Alphabet Card Set
Jax was really drawn to the colorful set of alphabet cards. One side features gorgeous illustrations, the other has a large lowercase letter, the word that was illustrated and pictures of other words that begin with the letter.
These cards would be great on a stroller or card seat for younger toddlers. The removable ring is an easy way to store the cards together and bring them on the go without losing any. (But if you do, they offer single replacement cards!)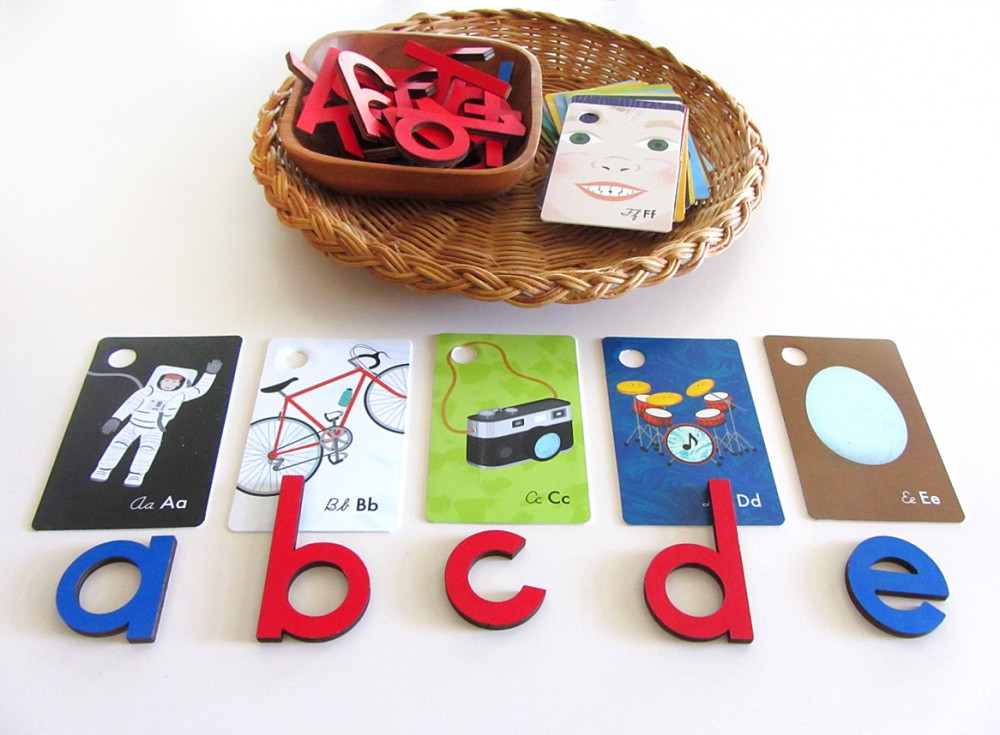 We have been pairing the cards with out Montessori movable alphabet
to make a fun matching game. I put one of every letter in a bowl and Jax matches them up with the correct card.
I asked Jax which card was his favorite. He said he liked them all, but P for Playground was his favorite!
Number Card Set
The numbers card set features whimsical illustrations depicting quantity on one side and the number and corresponding Montessori beads on the other. The title card has a picture of the Montessori bead stair. Another card features the different base ten quantities in the golden bead materials.
I've been working on DIY Montessori bead materials as a long-term project, so these cards fit in so well with our works! Click here to learn how I made my bead set and grab my free printables.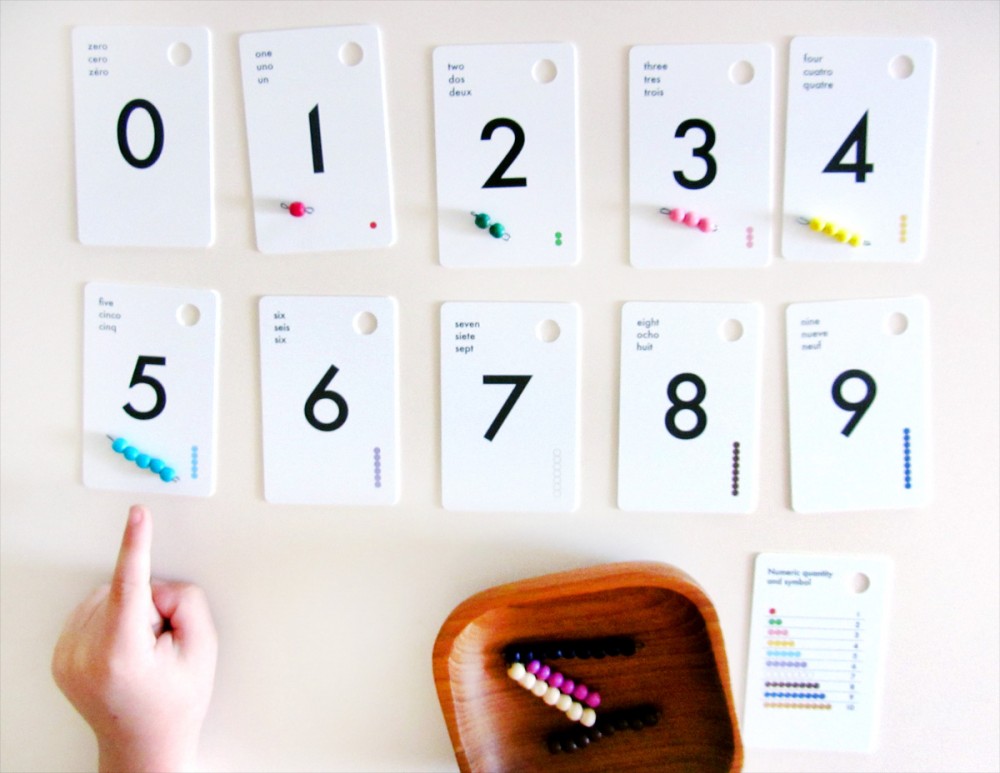 Jax has always enjoys how colorful the bead stair is, so he was drawn to the small tray I set up with the number cards 0 – 9.
I made another small tray with the 1, 10, 100 and 1,000 cards to reinforce the golden bead materials he's begun using. It is a quick activity, but it is always good to match physical objects to pictures and writing.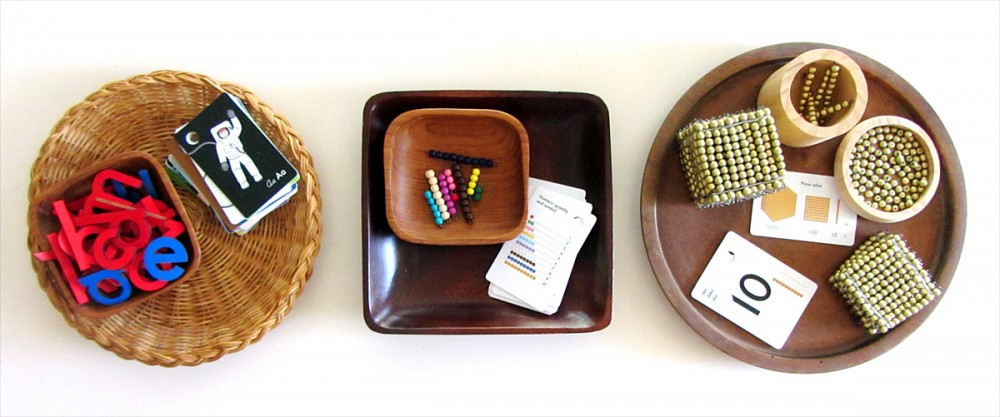 SO Awesome provides a handful of free printable resources and suggested activities as companions to their card sets. You can check them out here.
For free shipping on your next order from SO Awesome's online store, use code imagineourlife.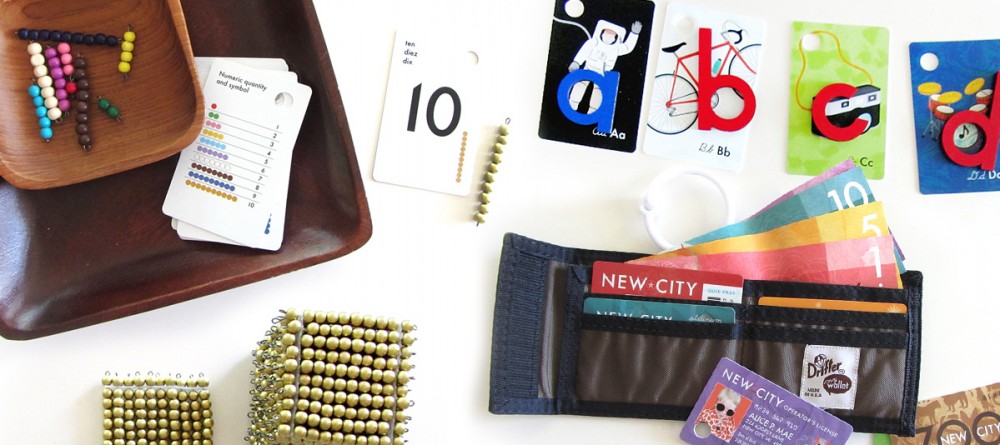 Giveaway
SO Awesome has generously offered a $45 store credit to the winner of this random giveaway. To enter, visit SO Awesome, then leave a comment here letting us know what your favorite product is. Then use the Rafflecopter widget below to let us know you've commented (email address or Facebook required). There are bonus entries available to anyone who enters. The lucky winner will be randomly chosen on Wednesday, September 10th.
Congrats to the winner, Andrea, L.!
---
About SO Awesome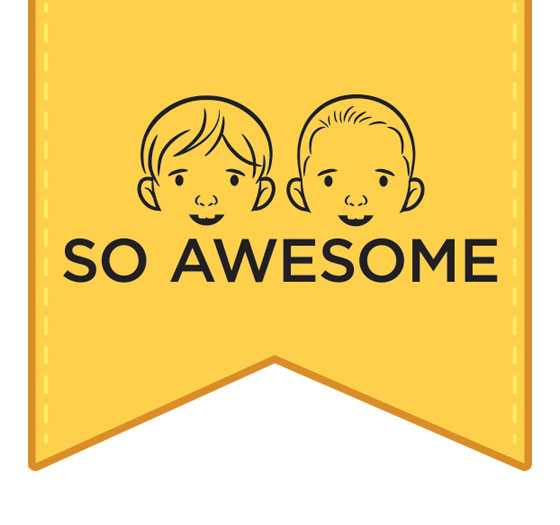 SO Awesome offers gorgeous, educational, non-toxic, extremely durable card sets designed for how kids play and work. Montessori-inspired. Made in the USA. Their cards are perfect to engage children in carseats, strollers, shopping carts, and long airplane rides.
Graphic Designer and mother Marie-Claire Camp created the durable, non-toxic card sets for her twin boys. Using the crowdsource-funding site Kickstarter, Marie-Claire produced five sets of cards and an companion iOS app.
Visit SO Awesome on: So Awesome Website • Facebook • Twitter • Pinterest • Instagram
---
Thanks for entering, and good luck!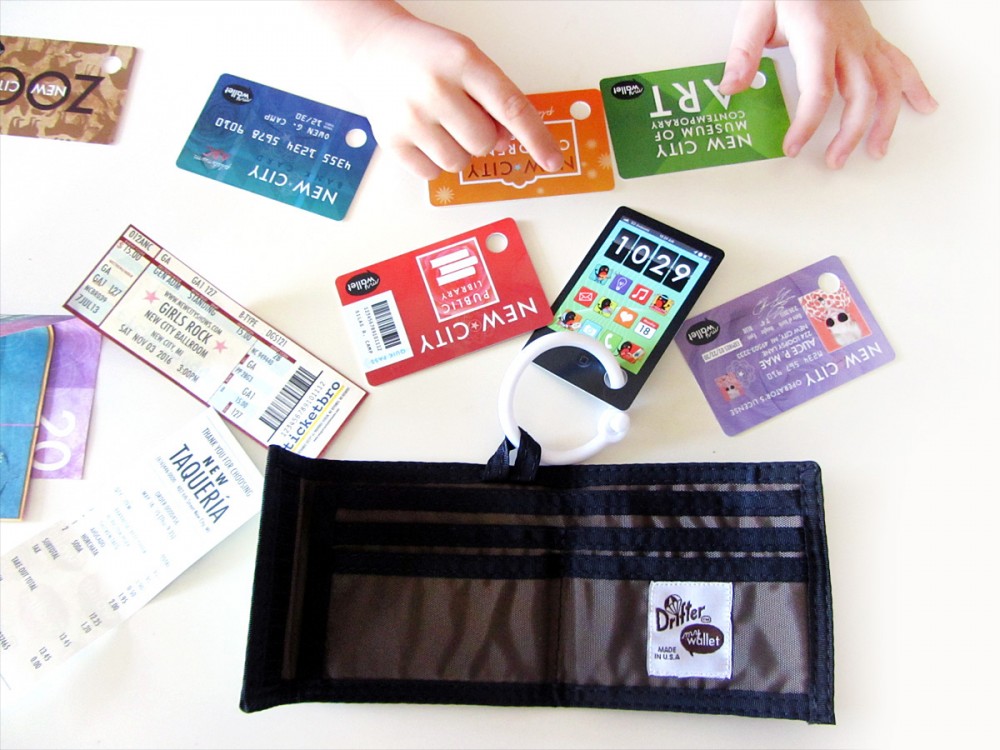 We received these products in exchange for our honest review.
All opinions are our own, I promise! Have something for use to review? Contact me!