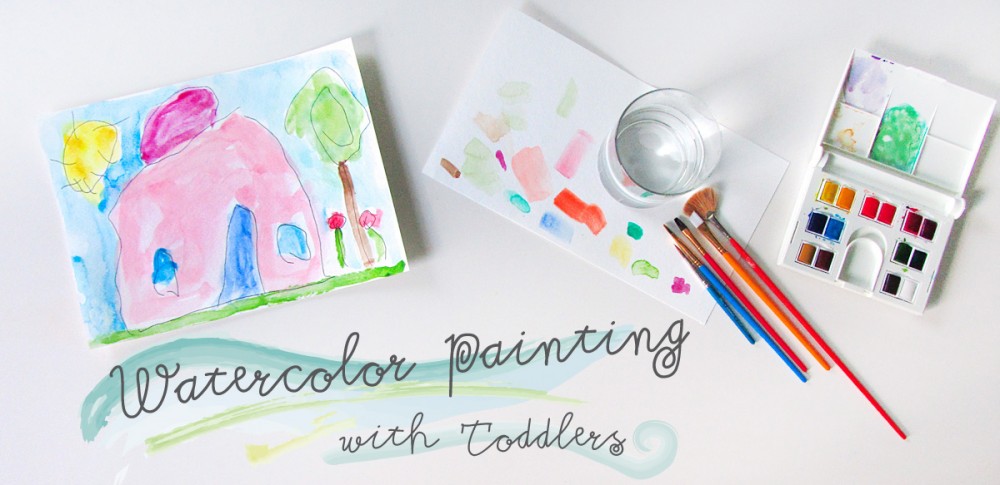 This past weekend was a 3-day holiday weekend here in the U.S. thanks to Labor Day. My husband announced we would be painting our powder room. I love color in my house, so I he didn't have to ask twice. But of course I never DIY something halfway, so I was immediately brainstorming ways to involve Jax in the decorating.
Once we chose a lovely spring green called Pear by Behr, I was inspired to try watercolor painting with my toddler! The bright citrus color just begged for some sweet watercolor paintings to be hung on it! Don't be afraid to try watercolors. It is great medium for young kids!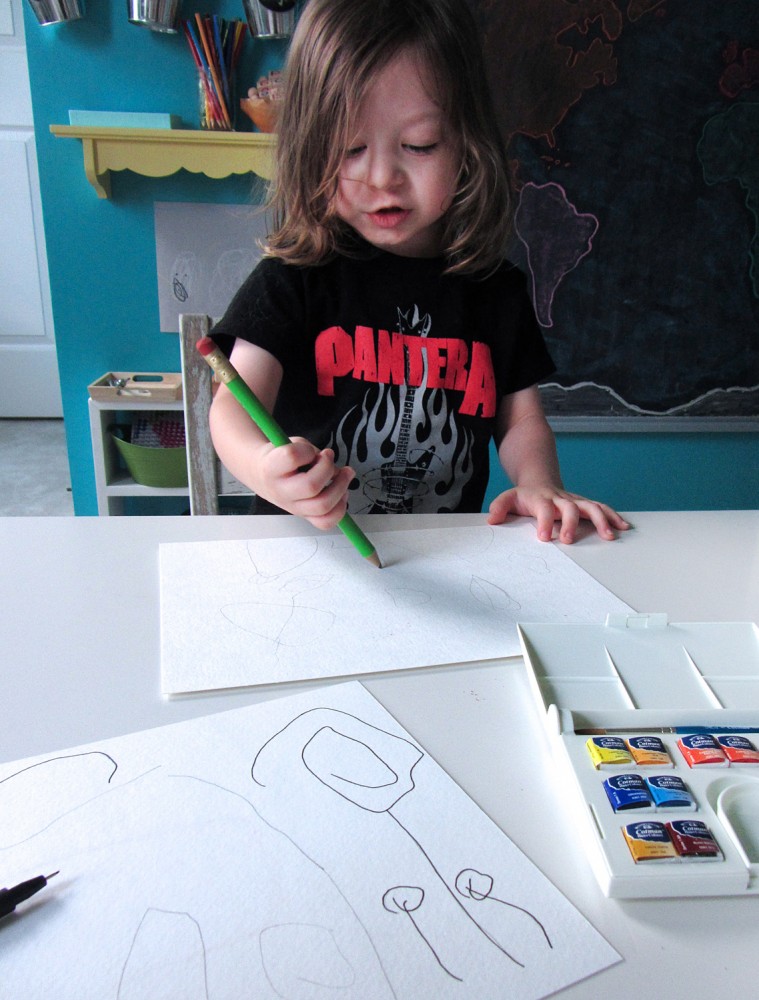 The materials you need are: watercolor paper, watercolor paints, a pencil and eraser and an art pen. I have a fine art degree, so I bought nicer watercolor paints that I could add to my fine art supplies as well as use with Jax. Mine is the Cotman Watercolor Compact Set
. I have this 11″ X 15″ Watercolor Paper Pad
that was 40% off at the craft store for back-to-school. I used a Faber-Castell Pitt Artists' Pen
, also from the craft store (with a 50% off coupon.) I also used a bunch of old thrift and dollar store picture frames and a can of white spray paint.
Start by having your little one draw pictures on the watercolor paper with a pencil. Remind them they don't need to color anything in at that point. We are just making the outlines. I LOVE that Jax loves to draw actual pictures now instead of just rainbows and scribbles. (He still loves drawing rainbows, though!)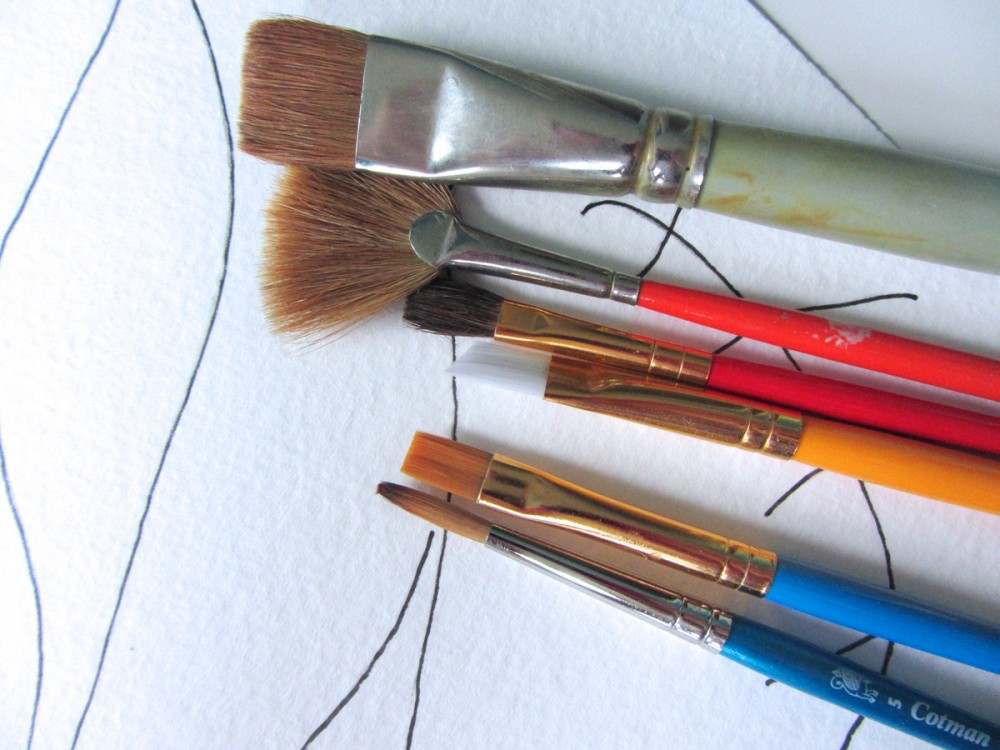 While they are drawing their second picture, trace their pencil lines with the waterproof artist's pen. Jax got ahead of me to I send him to the school shelves to choose an activity to do until I finished tracing. When you are finished tracing and the ink is dry, erase the pencil lines.
And then comes the fun part! Painting!
I started out loading and cleaning Jax's brushes for him. I showed him how he could get extra water on his brush to spread the paint more if it starts to get dry. We explored the different marks each brush made.
I let him do some careful paint loading, and also let him help mix colors in the tray. When he painted his house scene, he asked that we "work together" on the sky, so I helped fill it in. I think he was worried he'd mess it up.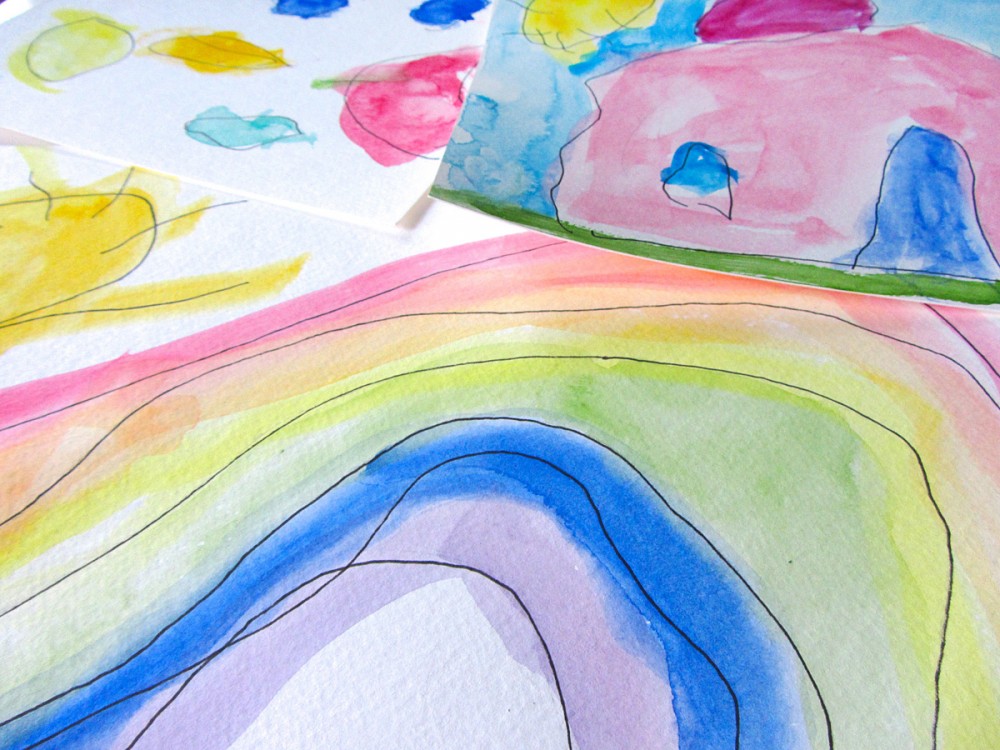 Jax really enjoyed painting!
He was so proud to see them hanging up in the finished powder room.
Have you tried watercolor paints with your toddler? When Jax was even younger, I painted outside with him on canvas with acrylics.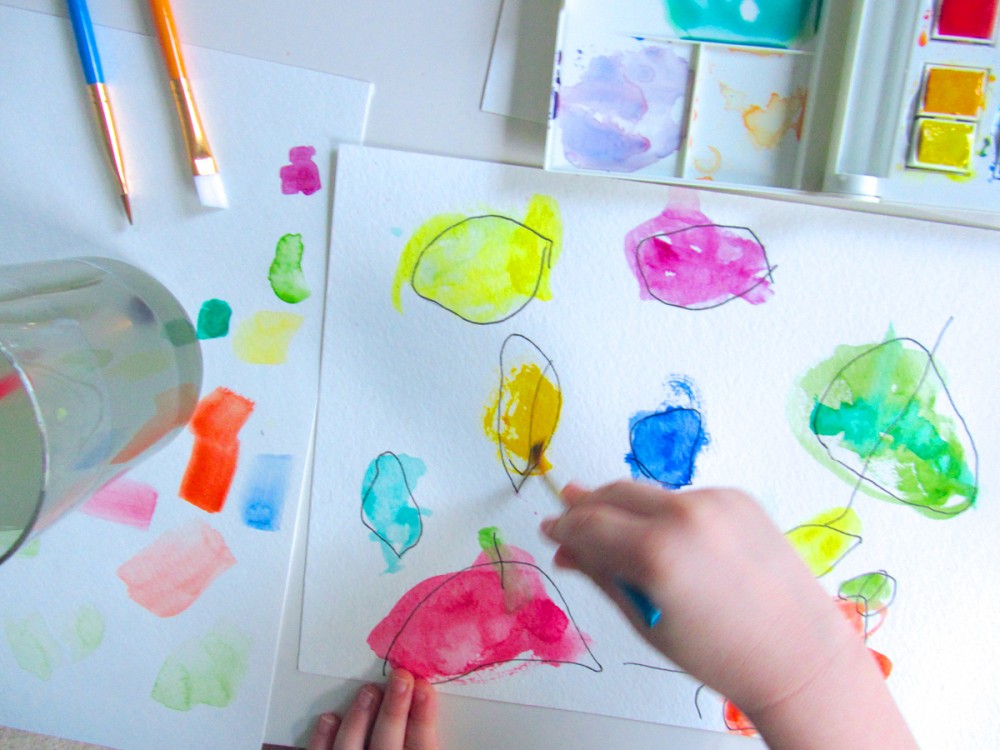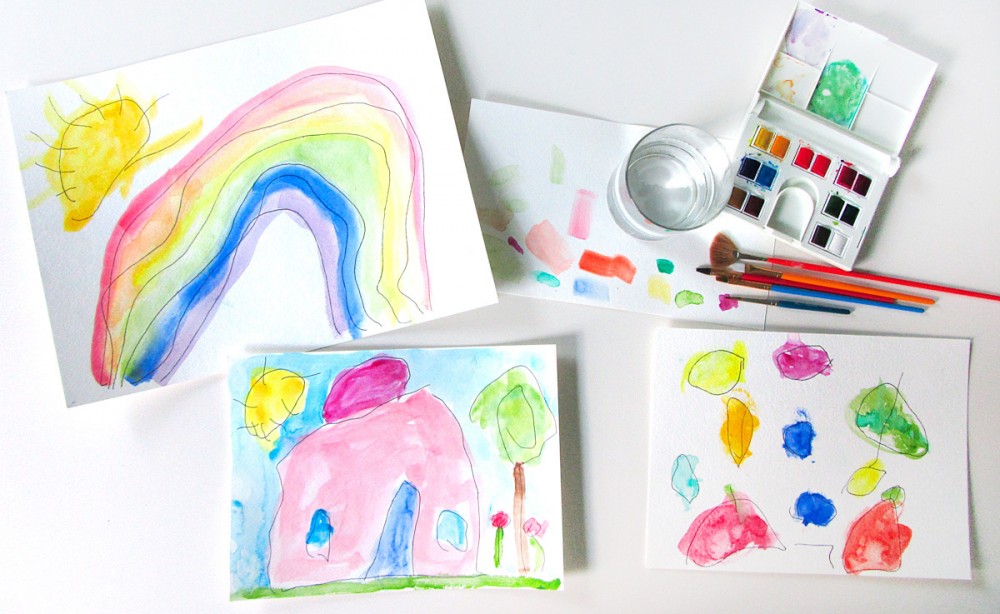 How can you not smile when you see art like this?