We will be reviewing the many iPad apps Jax has been trying out recently. The iPad is great for car rides and waiting in restaurants. I stick mostly to educational and pretend-play when choosing apps for him.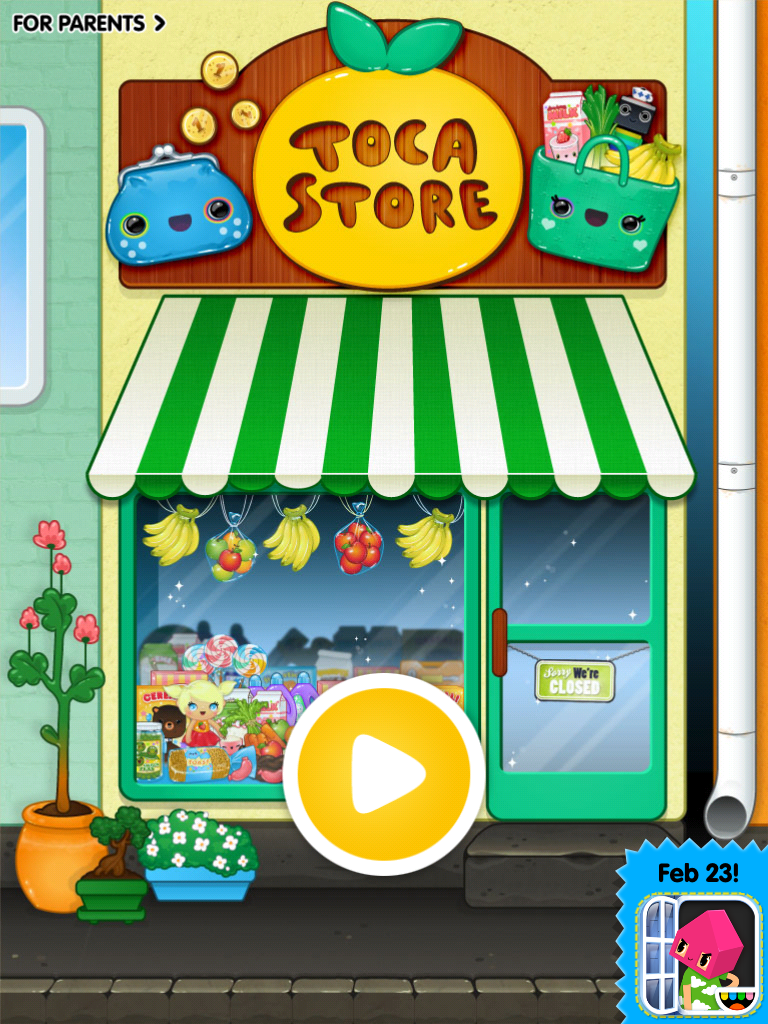 Toca Store by Toca Boca is a free-play app that is a great introduction to money and commerce. What little kid doesn't like to play store at some point? Toca Store gives you everything you need to open shop with the cute and colorful graphics we've come to expect from their apps.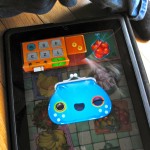 When you enter the "store" you find empty baskets ready to be filled with goods to sell. Click on each basket to choose from 3 dozen colorful items from fruits and veggies to toothbrushes and toy robots. When all the baskets are filled, the shop is open for business!
None of the items in the store catalog have prices, so you are free to assign a price ranging from 1 to 5 coins. The "customer" (often Jax will play both roles, saying, "Store! Buy it!") places their desired item on the counter and the "shopkeeper" puts in the number of coins it costs. You start out with 10 coins in your purse and each round of shopping continues until you run out. If you try to buy something and don't have enough coins left, a silly winking coin purse will give you 5 more.
Once the payment is placed in the till, you press the sale button to complete the transaction. A cute animated shopping bag starts hopping up and down, and it is time to put your purchase in the bag.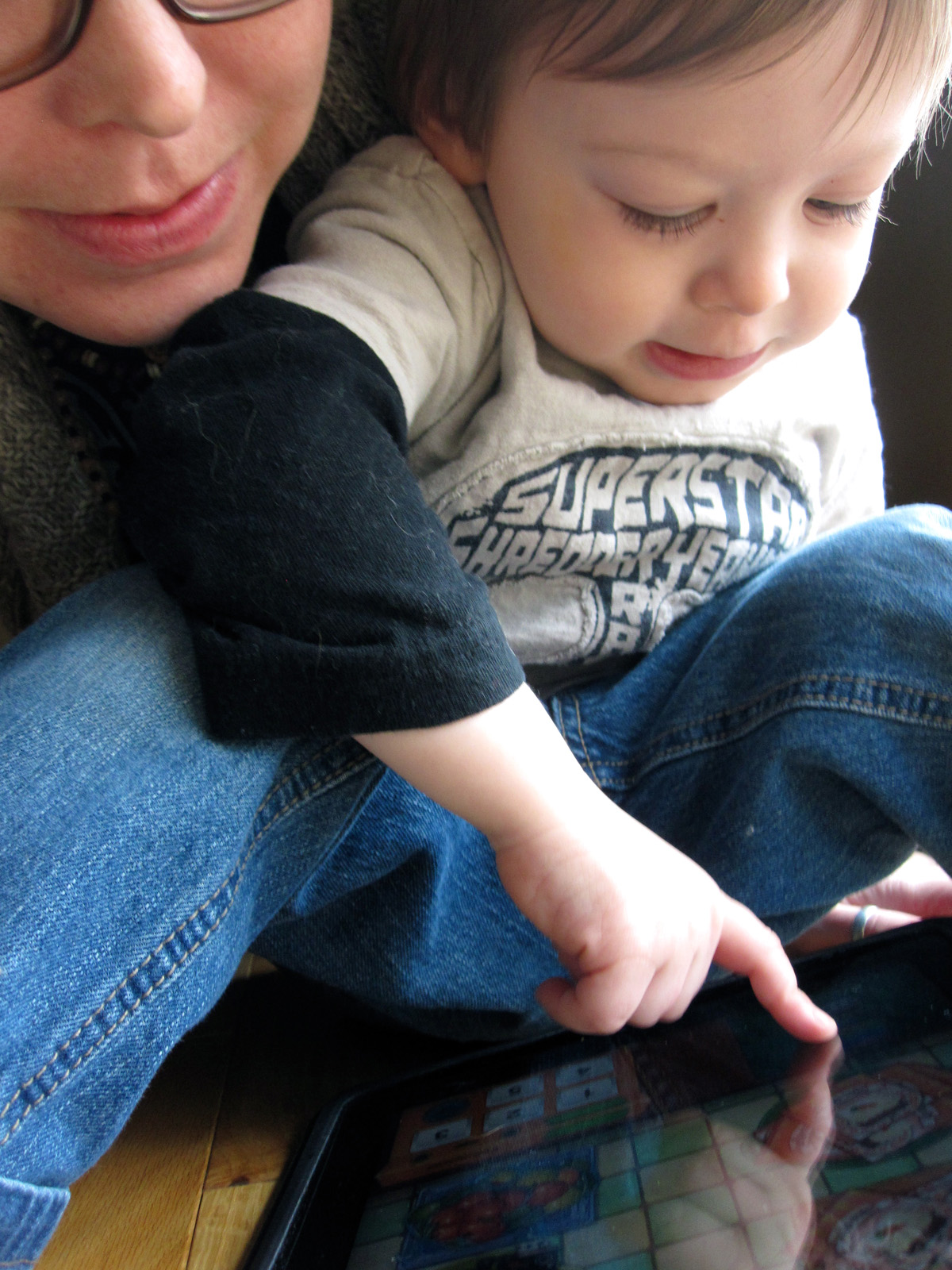 Jax loves this game and plays it solo in addition to us playing it together. What would I change? It is hard to keep track of how many coins are left. You can't open the purse to check until the price is already locked in and you can't see your receipt clearly until the end. So often, if I haven't been paying close attention, we end up over-budget!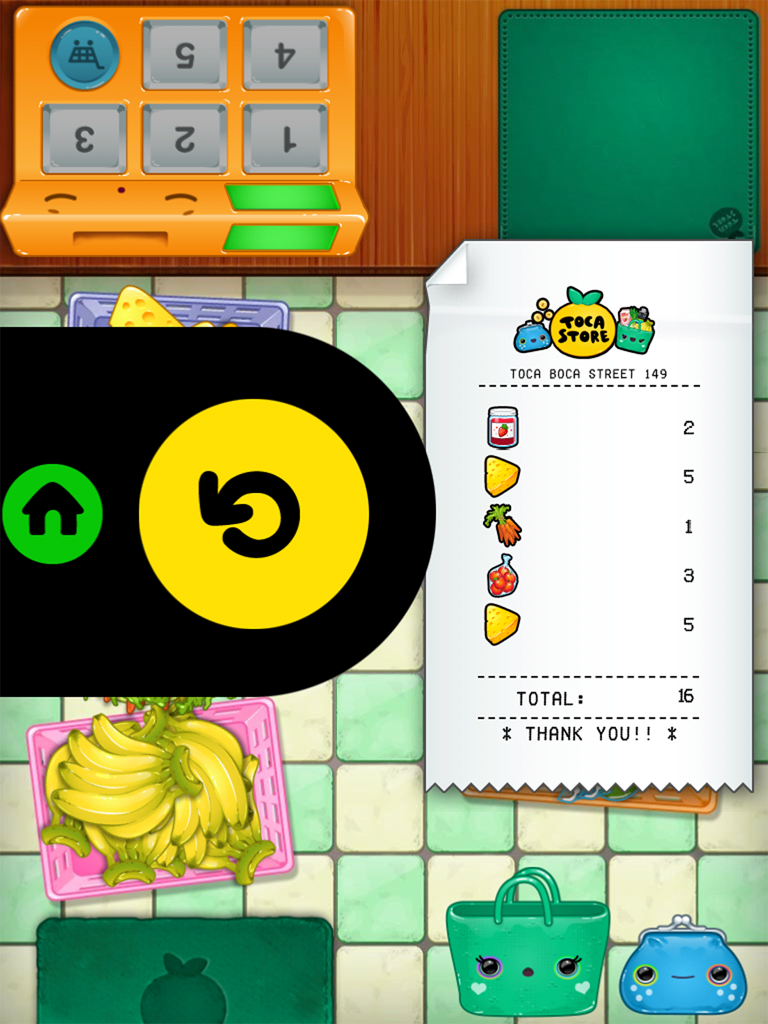 This app is one that will grow with Jax as he starts to really comprehend the concepts of money, buying and selling. I'm hoping they keep adding to the cute catalog of items to keep it fresh and exciting!
For a limited time, another app by Toca Boca is free! It's a silly hair salon that our whole family enjoys! Of course it went free a couple days after I bought it… 😛