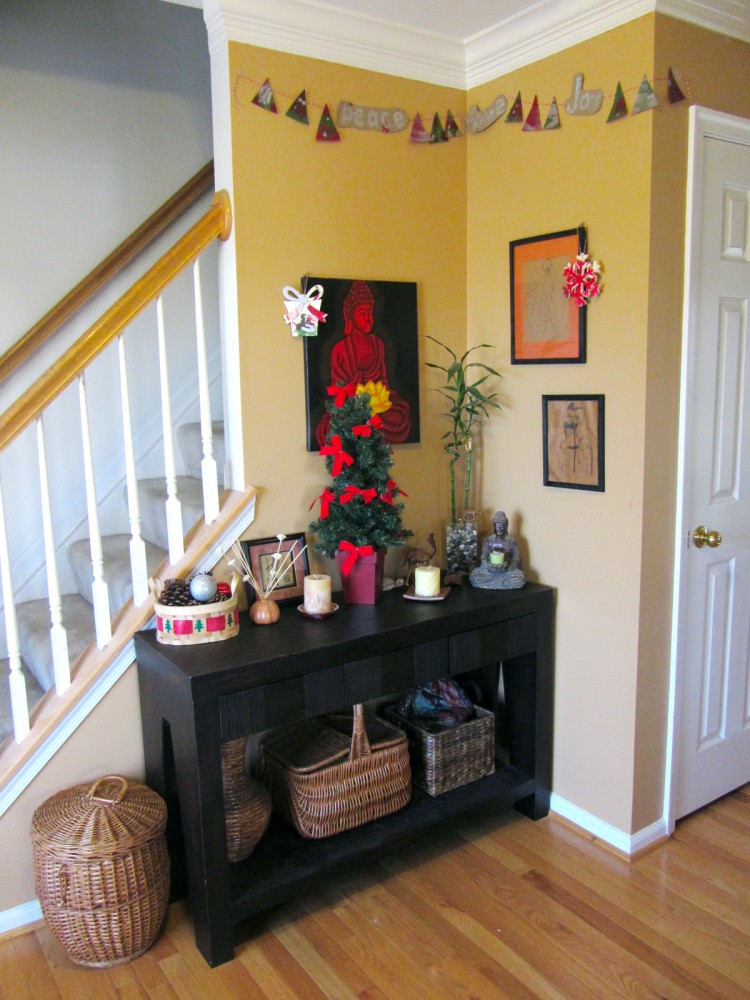 Jax and I made some decorations this week. We don't have our tree yet, but we've enjoyed bringing out some of our Christmas items early. Jax asked to do some painting, so I put together a little project for him.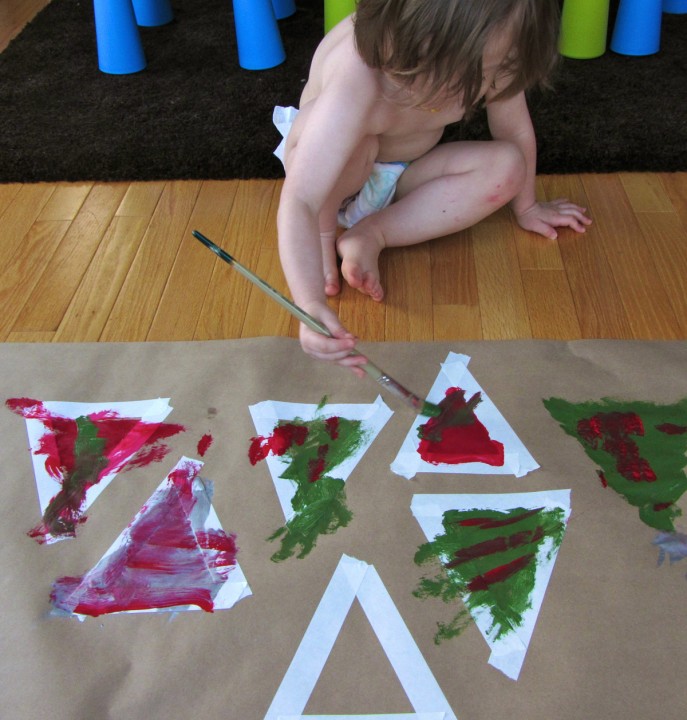 We started with a roll of craft paper from the dollar store. I rolled out some and used paper tape to mark off a bunch of triangle shapes. I set Jax up with paint brushes and crafts paints in red, green and silver. He had a lot of fun painting all the triangles!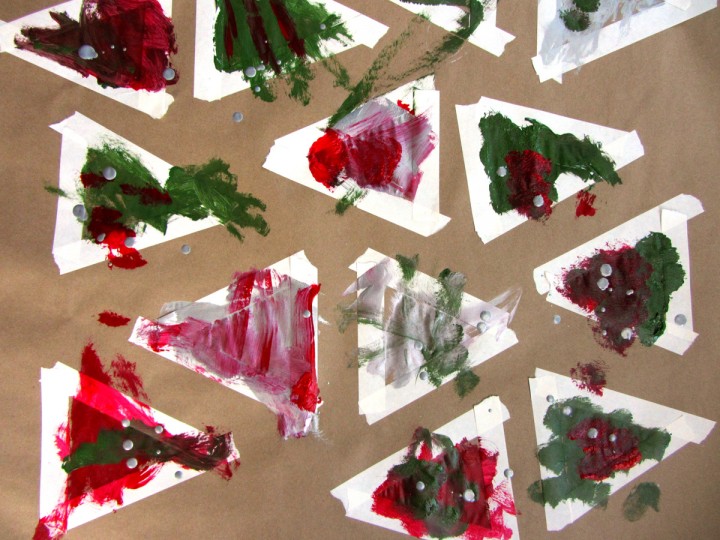 At the end, I helped him do some drip painting to add some silver dots. We set our paintings aside to dry, and I let him paint some $1 wooden ornaments he'd picked out at the craft store. We also used a dollar store foam ABC puzzle as stamps and stamped out "peace", "love" and "joy". Jax found the letters we needed and helped press them onto the paper.
Today after breakfast, I pulled off the tape and cut out all the triangles. I set us up at Jax's school table with baker's twine
, green and red paper and a glue stick.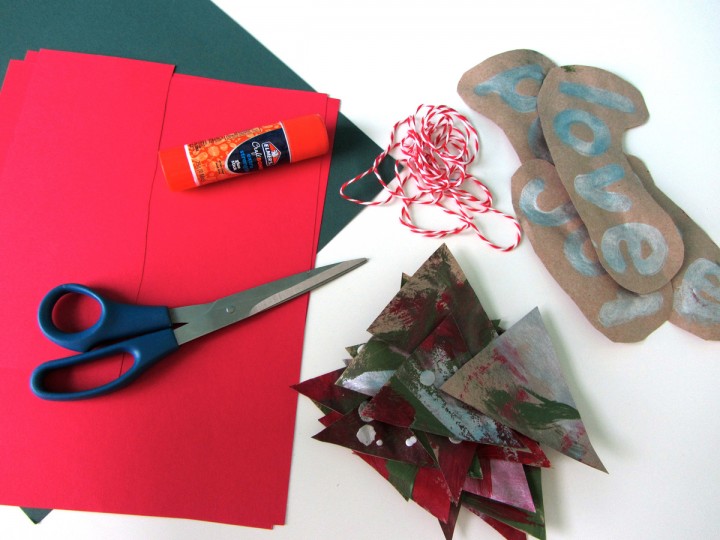 I cut out red and green triangles to match our little trees, as well as shapes to match the backs of the words. Jax helped me put glue all over the backing papers then we pressed them together with the twine sandwiched between.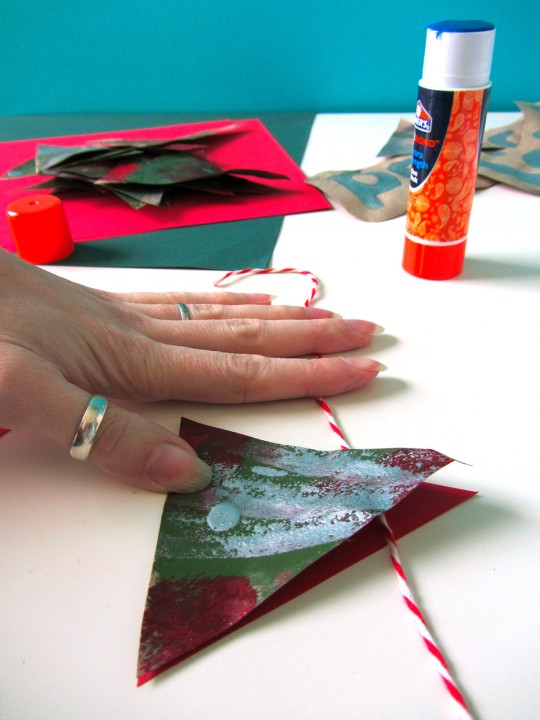 We did a pattern of three trees followed by a word. I have a nice pile of trees leftover that will become gift tags on gifts going under the tree.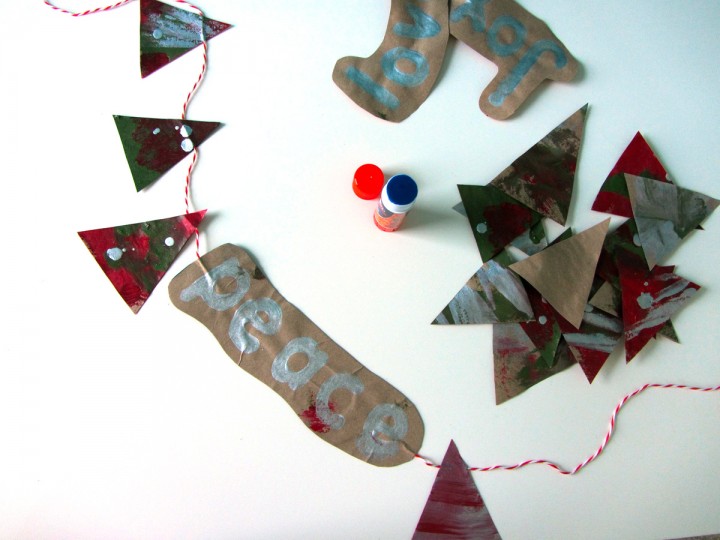 I wasn't sure where to hang it at first. I wanted it on the stairs, but Jax thought it would be great to tug on there. So, it ended up hung on the wall in the foyer.
Jax was very proud of himself! He keeps reading the letters to me and and asking what the words mean. Well done, little man!