A reader asked if I had suggestions for iPad game that toddlers would enjoy. Here are a few that Jax loves!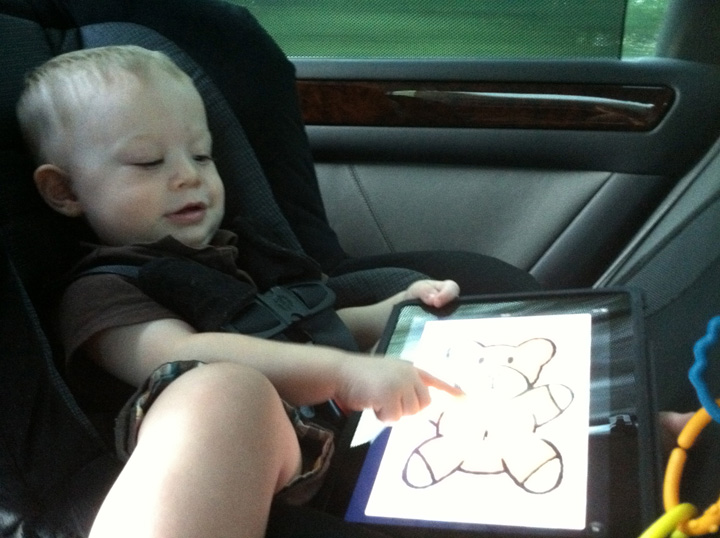 For young babies, Look Baby! is great!It has four simple activities: a teddy bear you can tickle, a butterfly that changes color, bubbles you pop and shapes that bounce around. Jax sends himself into a fit of giggle when he "tickles" the teddy bear and it laughs at him!
The graphic designer in me loves Interactive Alphabet. The illustrations are so bright and fun! Ever letter has a fun activity, plus you can sing along to the ABC song and watch a robot dance (the robot, of course!) at the end. Jax adores the train, the hamster hiding under a hat and the zipper. It's on sale right now, so snap this one up!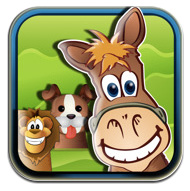 The first game he fell in love with was Peekaboo Pets. We got it when it was free – it now costs $1.99. It would have been money well spent. Jax learned many animal sounds from pushing the buttons and popping the animals out. He calls the iad "Baa" because of the sheep in that game. He also learned to use one finger to push the button after starting out smacking it with his whole hand.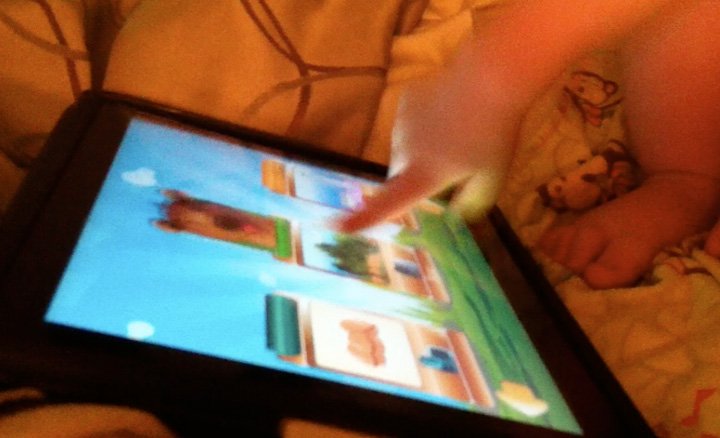 A more recent purchase was Nighty Night. Jax was enchanted by this half ebook/half game as soon as the narrator started to speak. The graphics are beautiful and the animations and sounds are cute. You can interact with all the farm house animals, then put the light switches to put them to bed. Jax used to just wave "night night" to them, but now he clicks off the lights and is so proud of himself! He loves the fish pond because the fish make silly faces and sounds.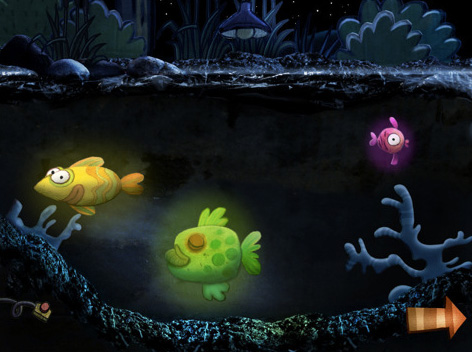 I also recommend all of Sandra Boyton's ebooks: The Going to Bed Book, Moo, Baa, La La La! and Blue Hat, Green Hat. It's fun to be able to read those books when we are away from home. Plus, they all have fun interactive elements.
We most recently got Pat the Bunny. It is adorable! You can record your own auto, which I did on the iPad, and if you have a camera (like I do on my iPhone) your baby can see himself in the "mirror". Every page has a different activity. Jax's favorites are the nesting dolls, the velcro shoes and the kitchen band.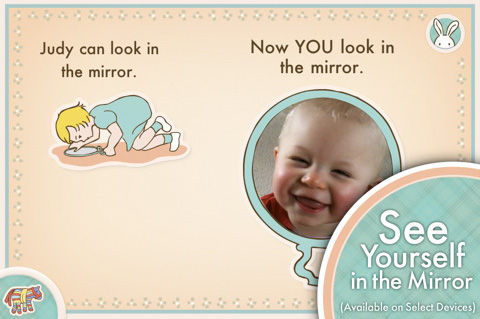 Hope these suggestions help!