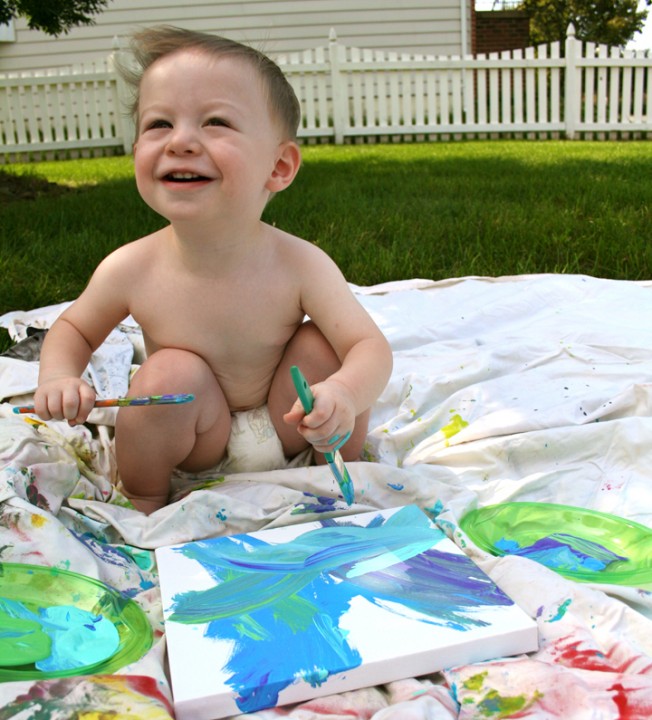 We were delayed in doing Jax's monthly painting. First there was a hurricane which soaked the ground, then flooding in the area from heavy rains. We had a tiny window of one afternoon where the ground was finally dry (my knees actually still got wet!) before more storms rolled through.
Jax seemed to understand that we were going to paint when I told him he was going to "dip dip and paint!" When I handed him the paintbrush he dunked it in the paint right away and started putting it on the canvas. I let him choose the paint bottles, but I vetoed the burnt umber. I have to keep the colors similar because he blobs them on so thick and smears it around. Brown would just turn it all into a big mess.
When he was all done, he accidentally stuck his hand in a paint plate and laughed. I showed him he could finger paint, so he added a bit more color that way. Once I paint the edges, we'll add it to his gallery. I need to create a second section and fill all the frames with some of the pictures he's been coloring lately.
I know we are going to cherish all these canvas paintings as he grows up. Do you have any childhood artwork you cherish?