Today is the first day that feels cool and crisp like fall here. Children are back in school and I've been inspired by a recent trend in nursery decor with a vintage/retro schoolhouse feel.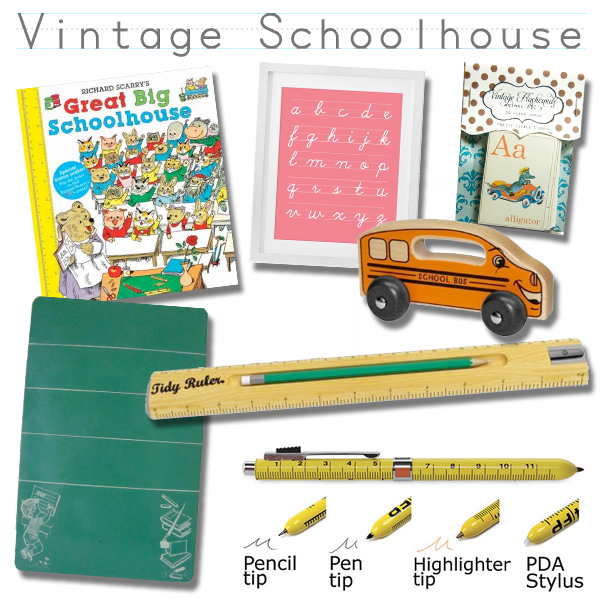 Wooden School Bus
toy. Mini ABC Flashcards. Richard Scarry's Great Big Schoolhouse
(come by Sunday for more about Richard Scarry.) Tidy Ruler
Retro Wooden Ruler with Pencil and Sharpener. Vintage magnetic chalkboard. 4 function ruler pen. Lowercase alphabet poster.
This afternoon I'll be posting my next quiet book page and pattern – a sweet forest scene! Happy Friday!