This holiday season, Jax, who is almost 5, asked to make gifts for his grown up friends. He's been very interested in play dough lately, so I suggested clay jewelry and trinket bowls. He loved that idea, so we headed to the craft store for some supplies.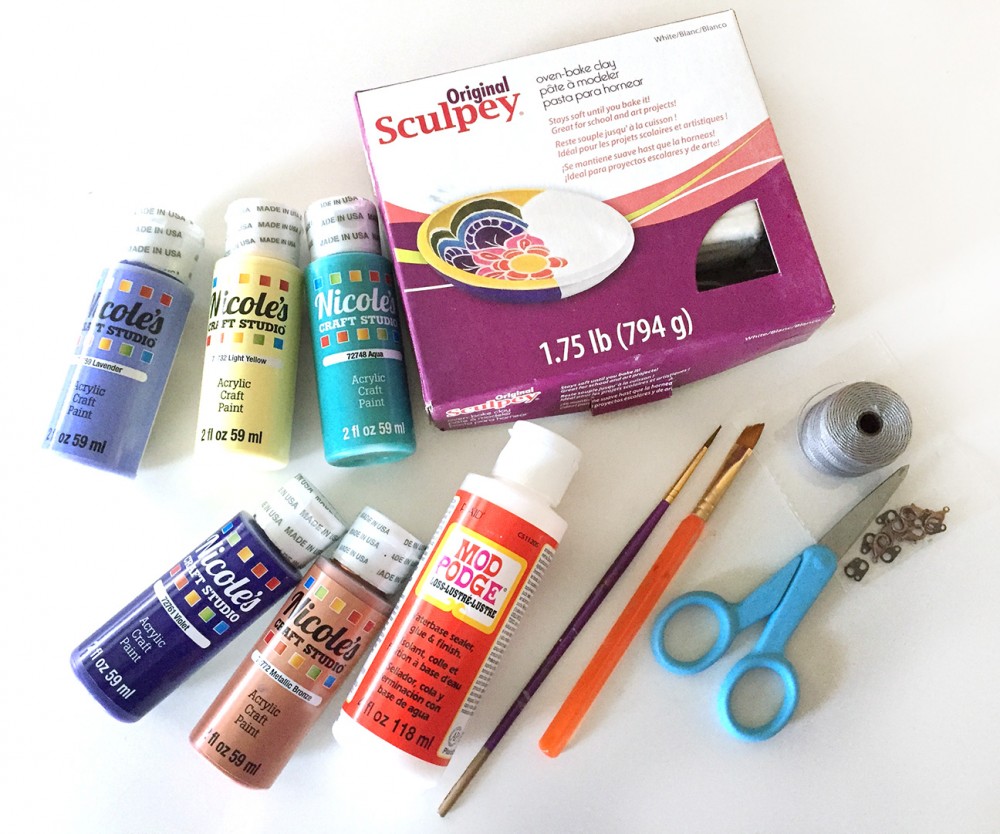 What We Used:
Acrylic Craft Paints
Tools: Skewers, Paint Brushes, Oven and Baking Tray, Scissors
We used Sculpy oven bake clay so that we wouldn't have to wait too long for it to harden. I got a large white pack with a 50% off coupon. It left him with plenty to play with. He's quite fond of making clay Kirbys!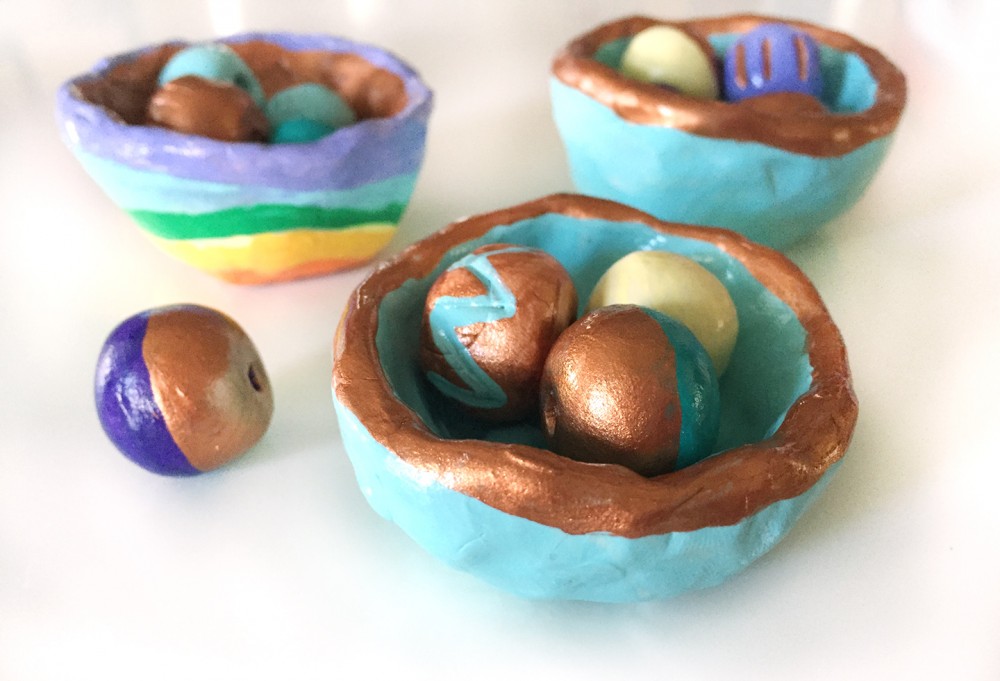 To make the beads, Jax rolled various sizes of spheres and I poked holes in them with a bamboo skewer.  We used the skewers to add texture to some of the beads. We made stripes and dots.
The small bowls started as a larger ball of clay that I had Jax dent and squeeze into a bowl shape. Younger kids will need help with this. In some of them, Jax used a foam snowflake sticker to stamp an impression in the bottom of the bowl.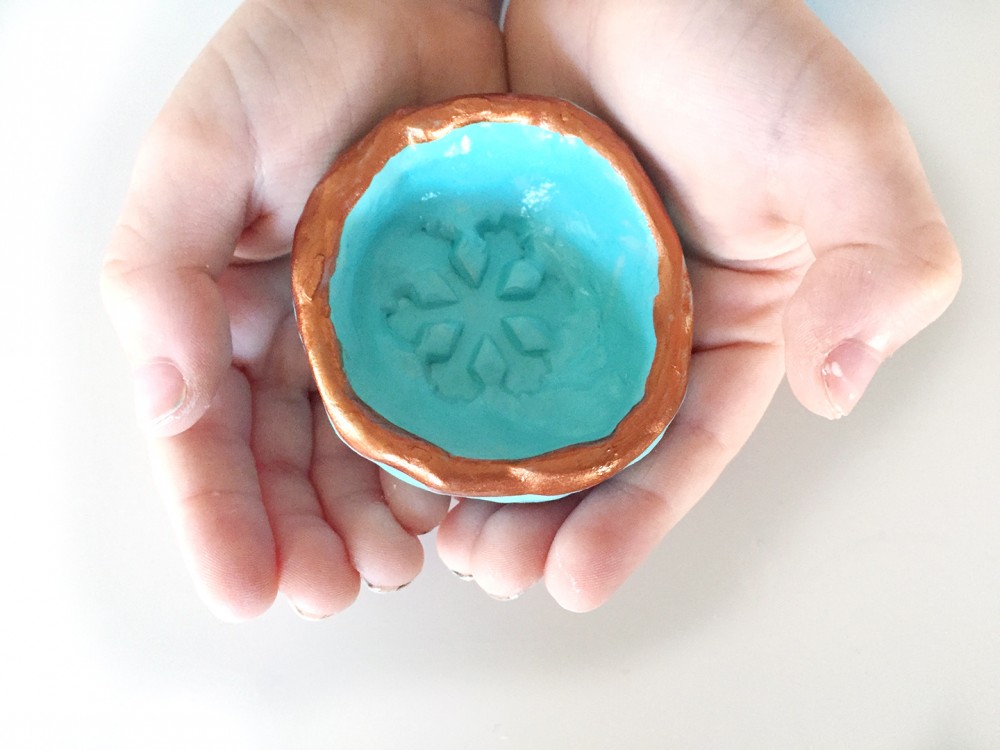 Jax also make a few other fun things with the clay while I poked all the holes and pre-heated the oven (follow your clay's instructions). I baked ours in two sessions, since the bowls and beads were fairly thick (and bedtime was approaching!)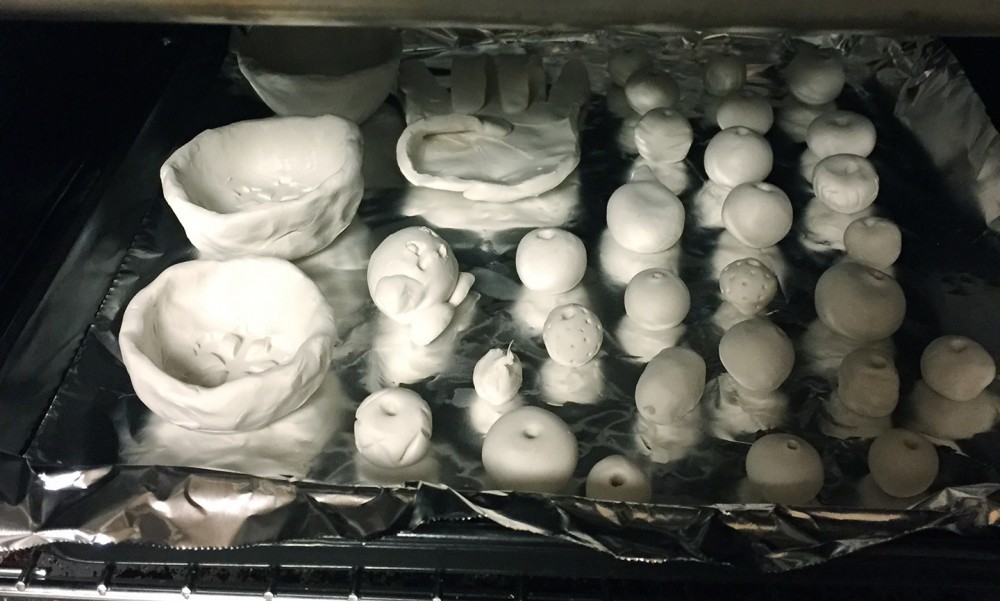 The next day, we spent some of our homeschool time painting all our beautiful beads, bowls and crafts! I stuck the beads on skewers and toothpicks to paint them. Jax found them to be too tricky, so he told me colors and patterns to use while he painted the bowls.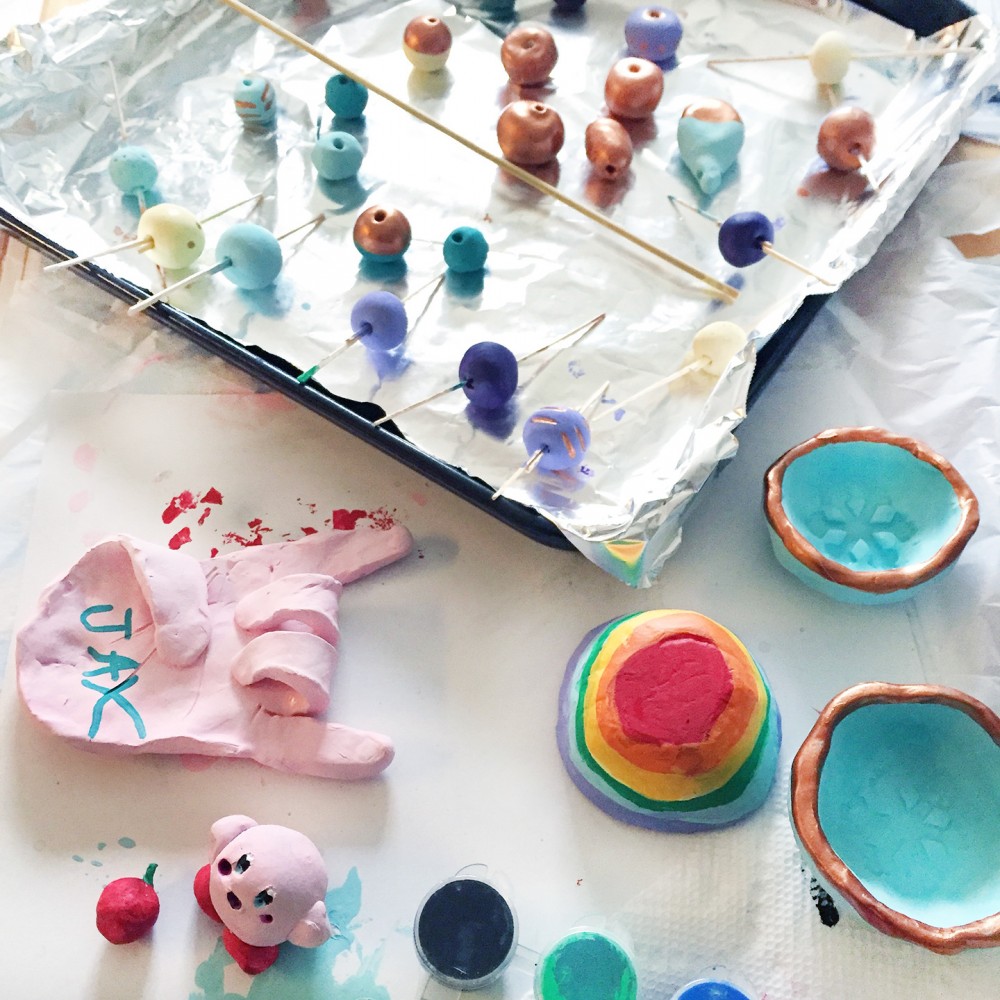 We traced Jax's hand in clay to make this rockin' ornament for a guy friend!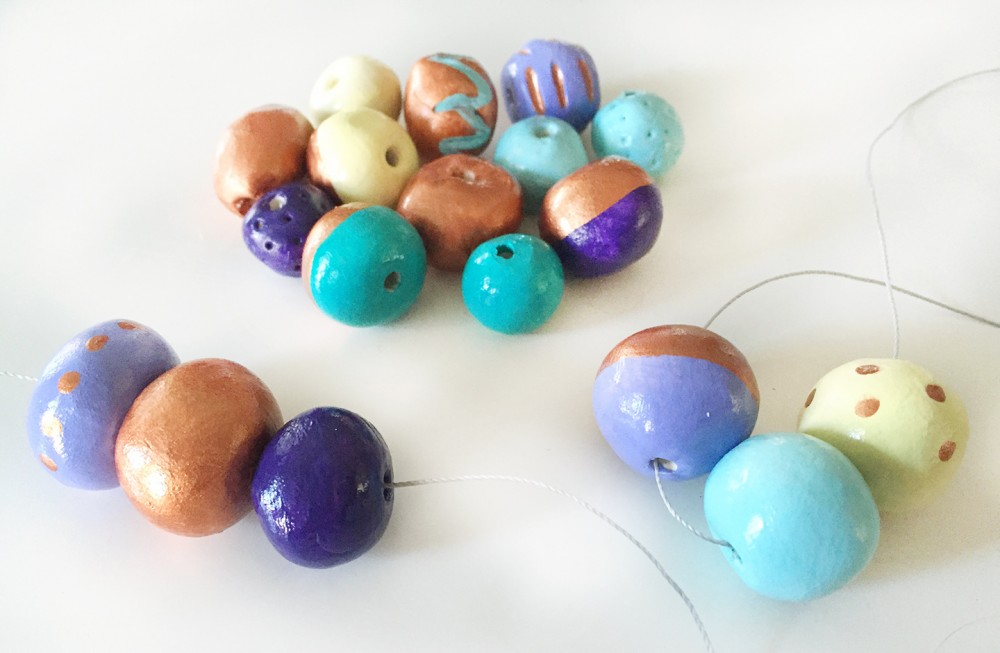 That evening I coated them with glossy Mod Podge to seal in the paint. Any acrylic sealer would work. To coat all sides of the beads, I strung them on cord and painted them while they hung.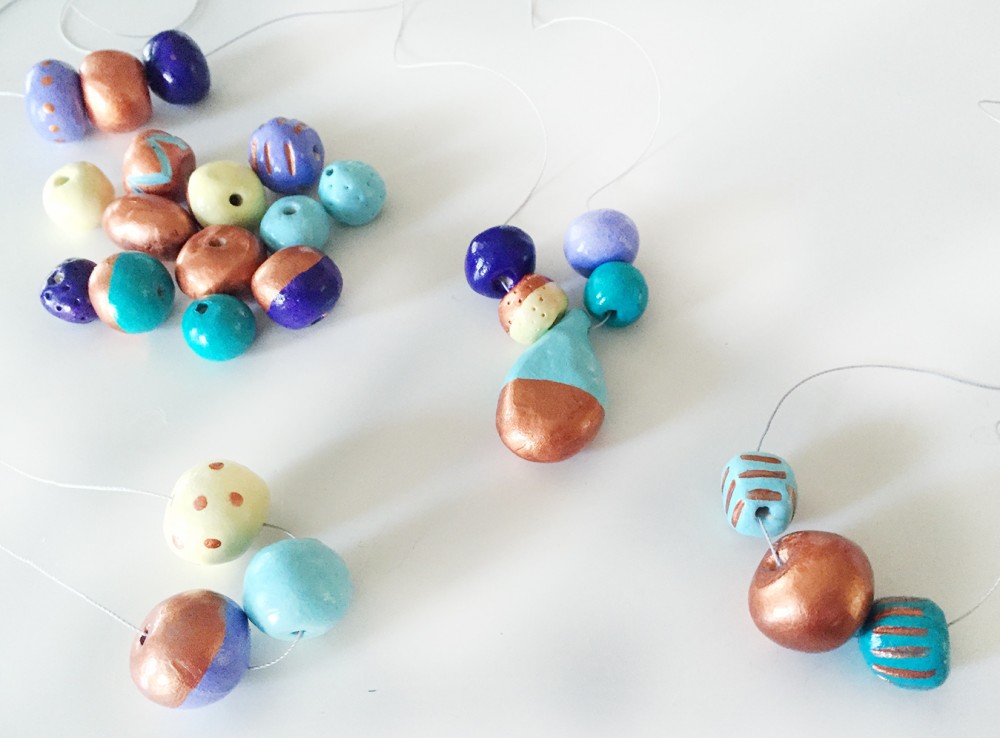 To make our necklaces, I had Jax choose 3-5 beads to string onto a long cord. I tied on copper-toned lobster clasps and tab rings, then sealed the knots with Fray Check. I think he chose beautiful combinations!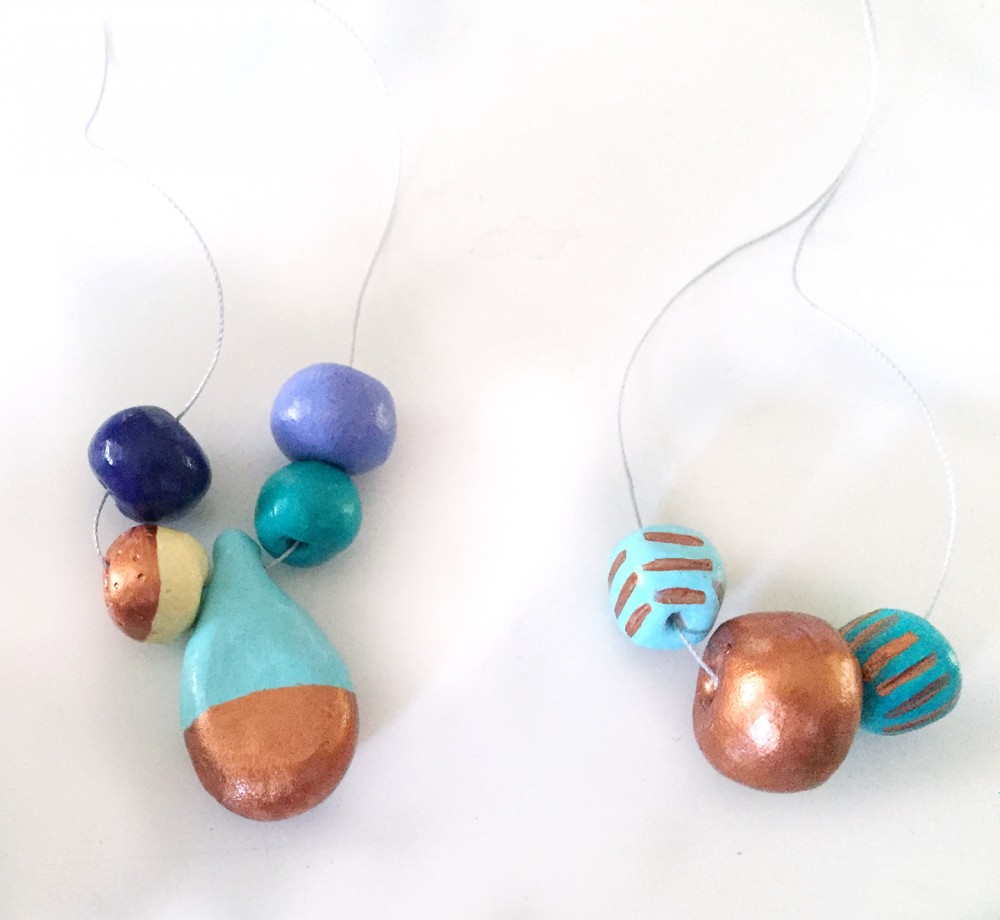 We really enjoyed working on this craft together. I think a child just a couple years older would be able to do it all (besides the oven) themselves.
Jax has been so proud to hand out his gifts! He's been telling everyone that they were made with love.