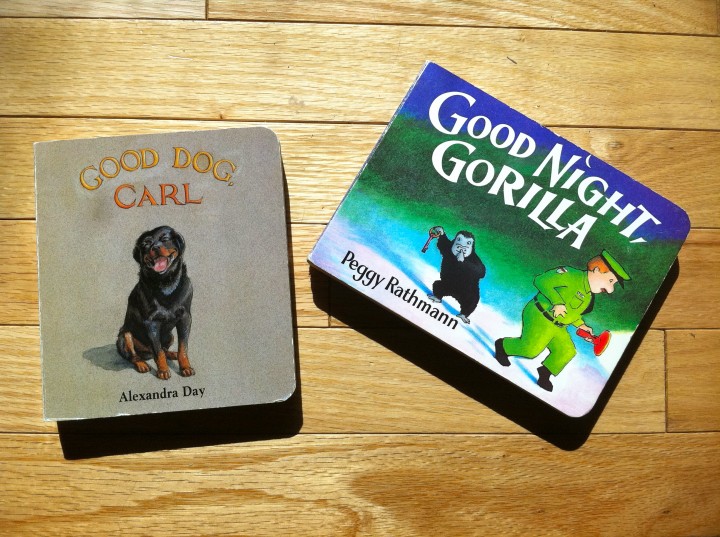 I got lucky at the children's thrift store in town today and got two great books for $0.75 each! Good Night, Gorilla
is an adorable bedtime book that I knew we needed to add to Jax's library. And, Good Dog, Carl
has been my go-to baby book when I am putting together a baby shower gift – especially for my dog-loving friends. The illustrations are beautiful and whimsical. Makes me want a big, sweet Rotti to babysit Jax!
They had some other gems such as Goodnight Moon
and The Going-To-Bed Book
, but we already have those.
What are some of your must-have books for your toddlers?