We are making weekly trips to the thrift store to start building a library for Jax. I plan to make some sort of reading corner for him, most likely using picture rails or spice racks from Ikea. (Just need to convince my husband to make the long drive there!)
Here is what we got for $7.50:
Five small Winnie-The-Pooh books
, I Spy Little Hearts
, Elmer's Colors
, Clarence the Curious Calf (that squeaks!) and You Can Drive an Automobile.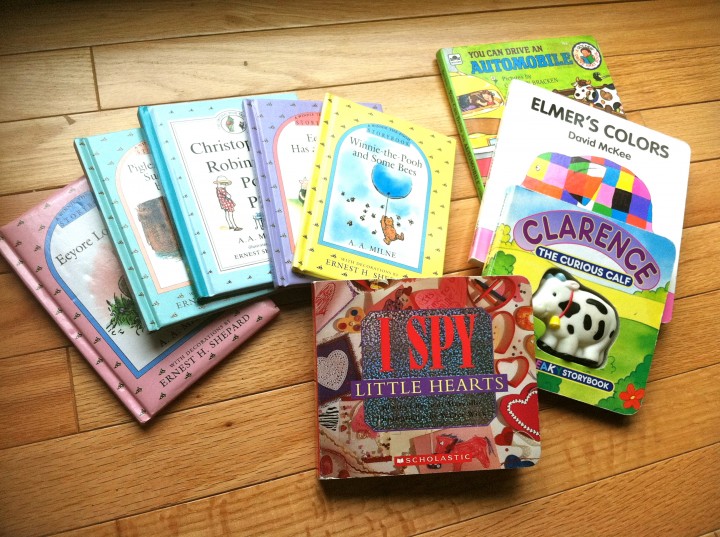 We got lucky with his clothing size this time. We got: an OshKosh train engineer hat and button down, Gymboree t-shirt and Cherokee cords (in gray!)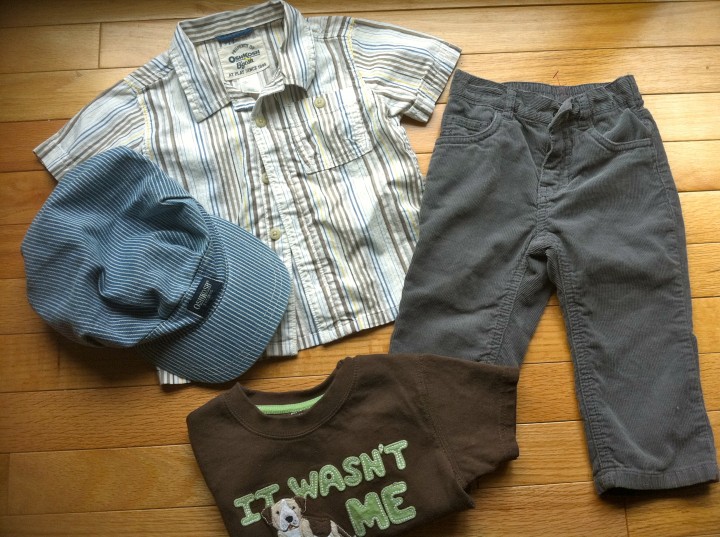 While I was there, I showed the shopkeeper a photo of how his kitchen turned out. She was shocked at the transformation. She took my contact information in case the oven door should turn up, but it's unlikely.