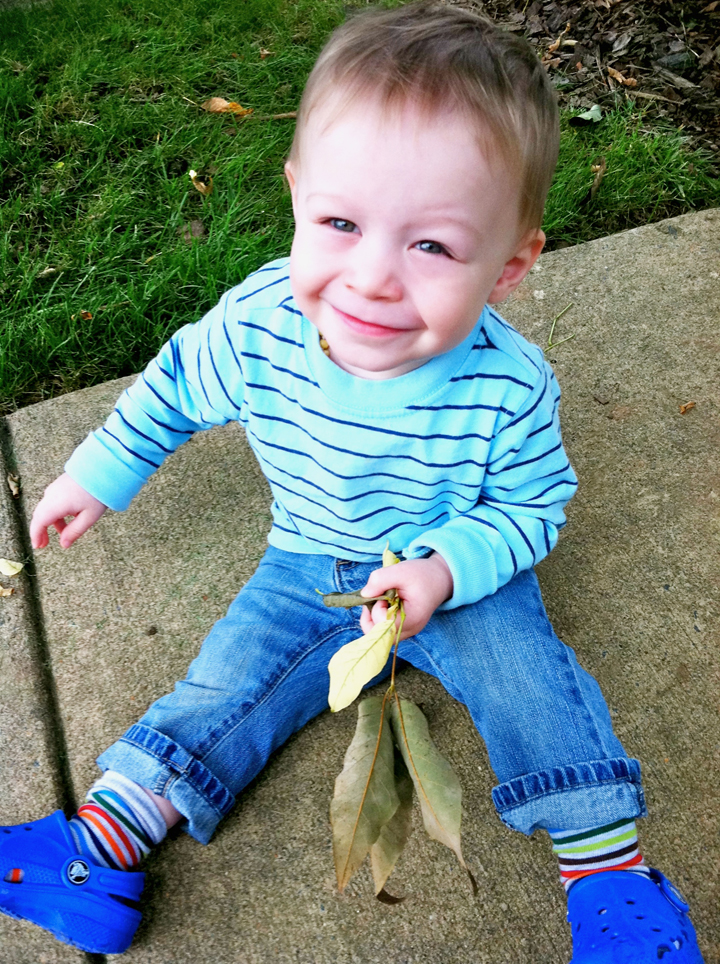 It's the first day of fall! I'm really excited, as it's my favorite season. The only bad thing about it is that it is followed by winter, heh. Jax is already trying to collect leaves. Unfortunately, it is so rainy that the few that have dropped are too soggy to save.
Jax is wearing his Crocs
in these pictures. They are the ones we made extra straps for since they are too big. They are staying on great!
We need to find him a coat before the weather starts getting cold. My husband wants to get a 3-in-1 style that has a liner you can wear separately. Those are hard to find in 2T (which is already a size up) and always cost between $50 and $100! We just can't spend that much for a coat that will be outgrown in one season. I tend to like little military coats and reversible parkas for the style aspects.
How much are you willing to spend on a toddler coat? Do you have any favorite sources?