If I could afford it, this Kokopax Samantha Diaper Tote in Flutter
and these Minnetonka Fringe Boots
would be off my wishlist
and on their way to me this very second! I'd use the bag as a combination purse/diaper bag/carry-on for our trip this fall. And, I've been looking for gray shoes for 3 years. My gray sweater clogs are looking beat.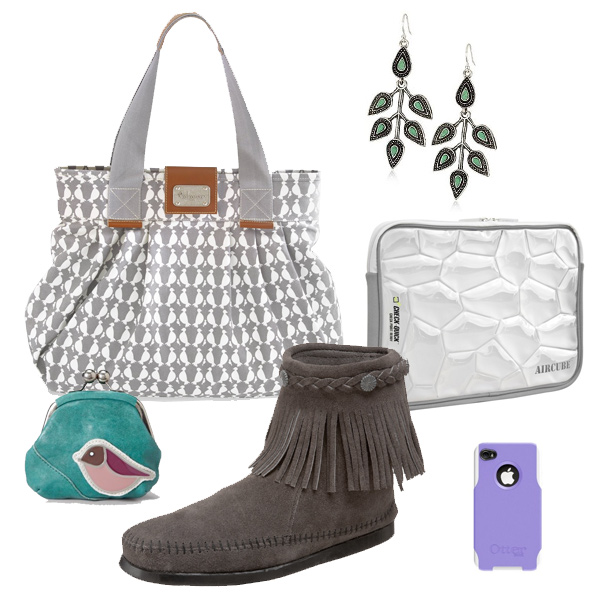 What are you currently drooling over?
Also shown: Lucky Brand Wild Flower Vine Earrings
, Fossil Ruby Frame Coin Purse
, Aircube MacBook Pro Sleeve
and OtterBox Commuter Series
.