I had a productive day! Last night, I got the next page drawn in Illustrator for Jax's quiet book. This morning, I cut out the pattern while playing with Jax in the playroom. We all headed out for breakfast and ran errands (including finally finding a 4 in 1 coat for Jax for just $32 at Target!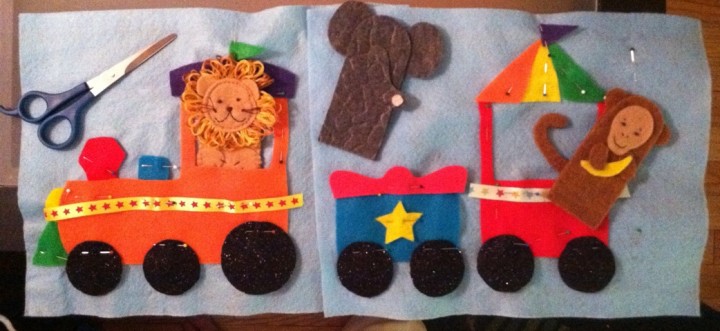 During nap time, I cut out the bazillion parts for the page and started sewing. My husband made dinner, then I did dishes. I swept and vacuumed the downstairs, then vacuumed the stairs, hall, bedroom and nursery. Phew! I got lion and monkey finger puppets done before getting the little man ready for bed.
Now the husband is off at his boys night at the bar and Jax is trying his hardest to fight sleep. He's losing the battle at last!
I have lots to sew on my current quiet book page, but I'll post the pattern as soon as it's all done!