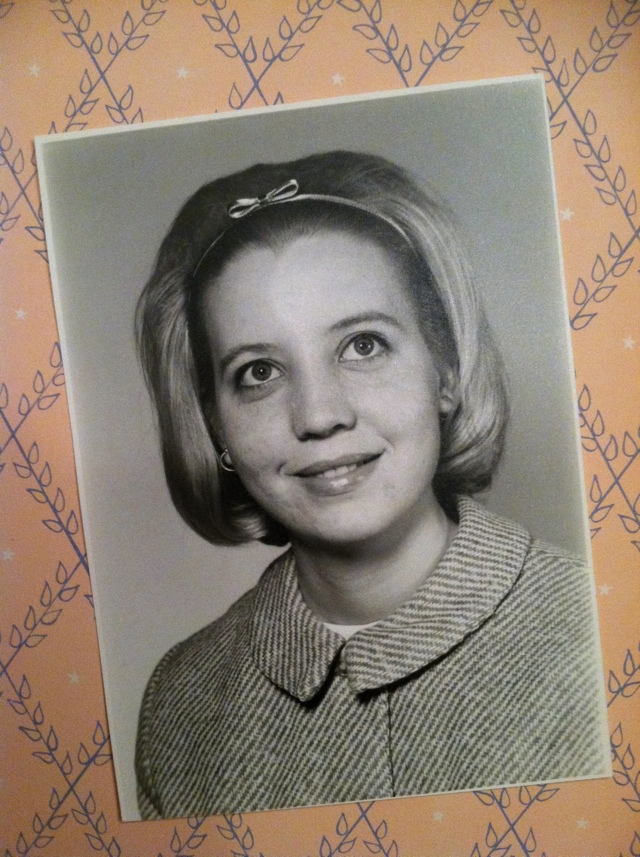 October is breast cancer awareness month, so I am dedicating this month's Sunday Souvenirs to my mother. She lost her battle with breast cancer when I was just five.
I wish I had wonderful memories of her to share and treasure, but I don't. I don't remember much about her at all. I have one memory of visiting her hospital room with a finger painting I made. I remember when my dad told us she had died. I was just too young.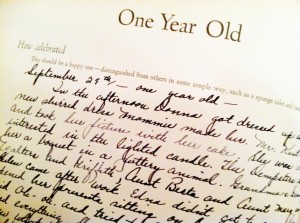 Tonight I went through the beginning of my mother's baby book. Her name was Donna Lynn – we share a middle name. I focused on her first birthday and some baby items since my baby boy is 1.5 now.
There is a beautiful baby necklace and bracelet set made of pinkish pearls. A silver and ivory teething ring. Silver bib fastener. I will be putting it all in a shadow box to hang on the wall when I find the right one.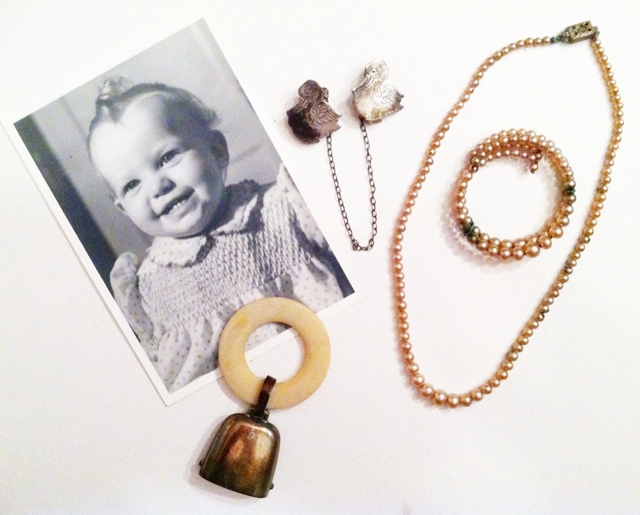 I adore the photos of my mom from her first birthday. Her sweet face was in my mind as Jax ran to me to go get ready for bed once I'd finished taking pictures. For the first time, I realized how badly I wished my mom could have met Jax and seen the woman I've become. I'm crying a little as my sweet son snores on my shoulder.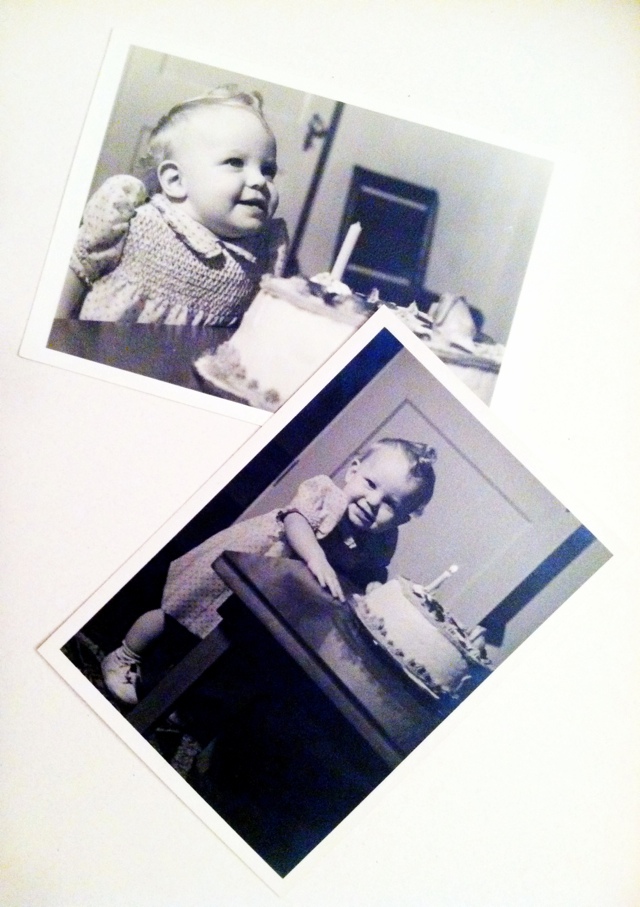 I have so much to read in baby book about her first two years, but I have to wait until Jax isn't near enough to rip the pages. when he is older, we can look through photos of his grandma together.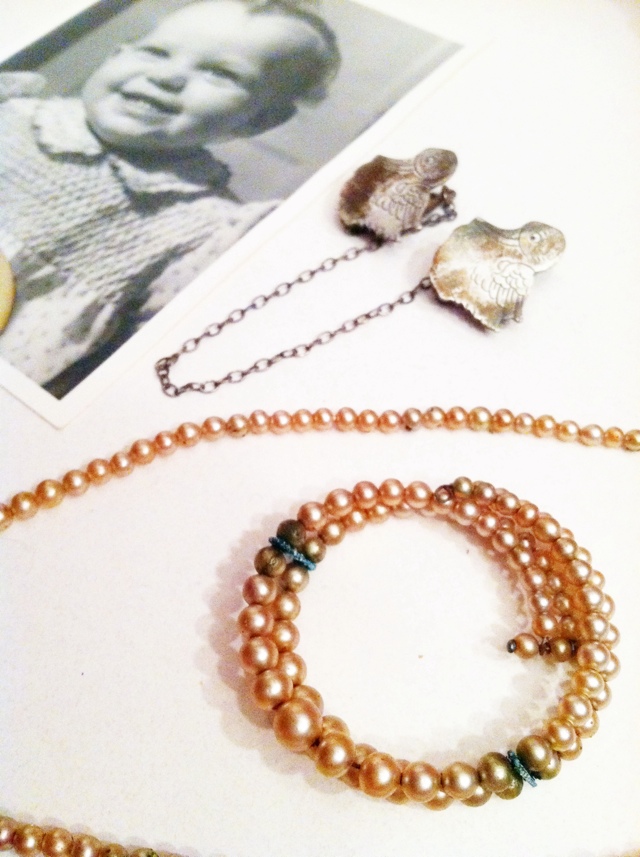 Leave a comment if write a Sunday Souvenir and you'd like your link to be added!