Just books this week at the thrift store. I love getting board books there! Kids are rough on them, so it's nice to only pay 10% of the cover price.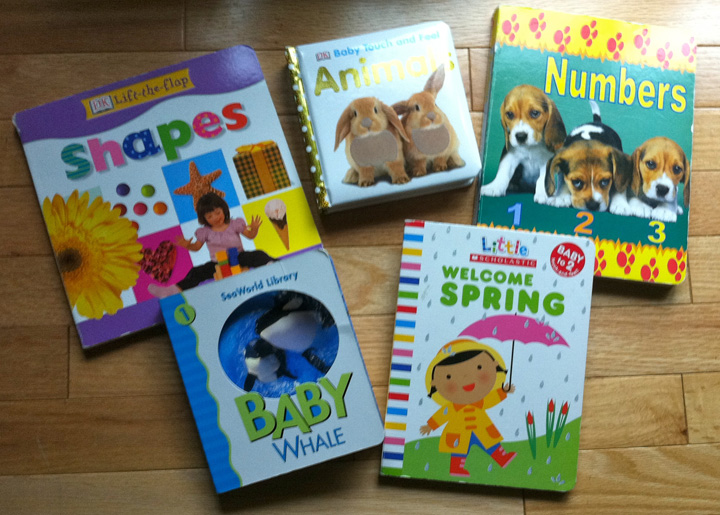 For $3.40 we got: Lift the Flap Shapes
, Baby Touch and Feel Animals
, a book about numbers with puppies and kittens, Baby Whale (by Seaworld Library)
and Welcome Spring
.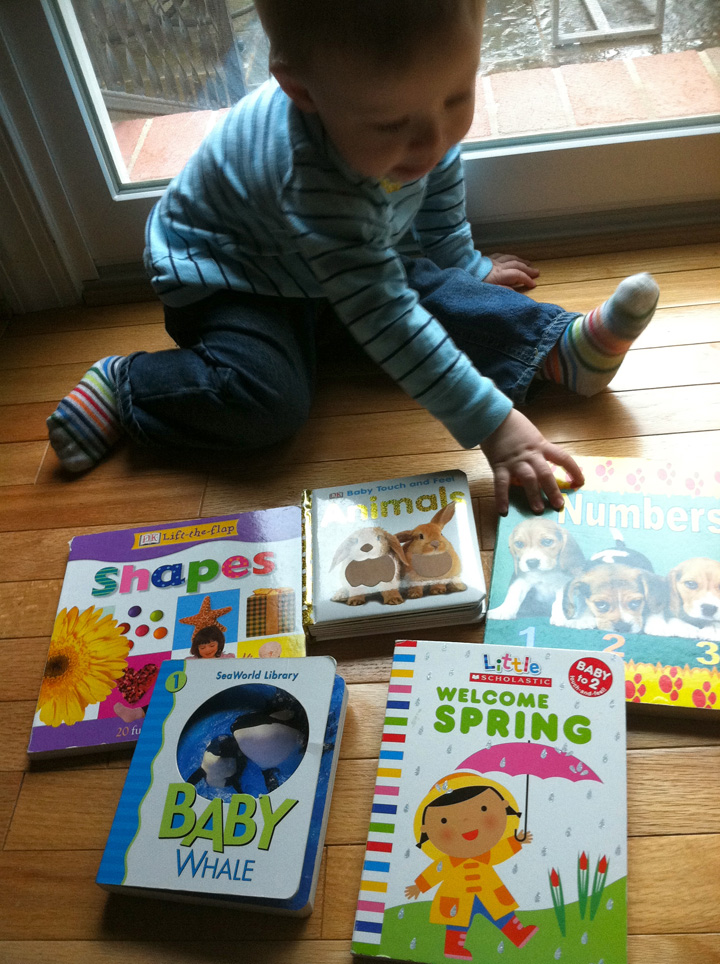 Jax approves!