My next quiet book page is currently being sewn (sneak peeks here), but I wanted to share some photos of another crafty love of mine: crewel embroidery!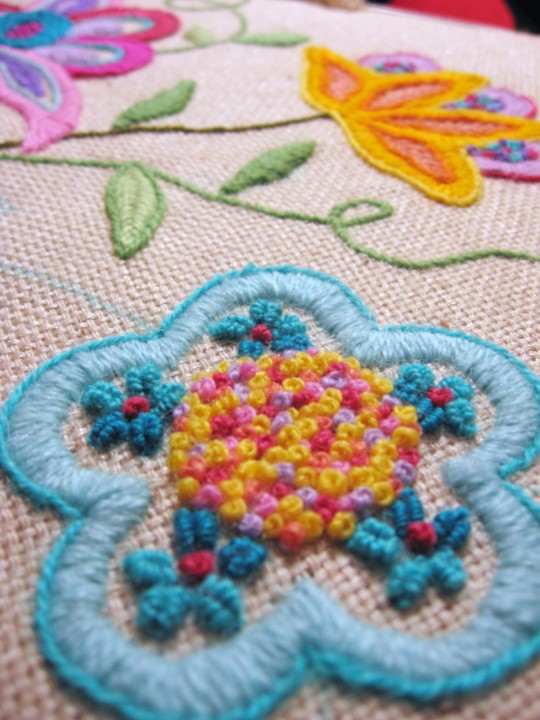 I grew up in a family where the majority of the females did needle arts – some cross stitch, some all forms of needlework. My mom, who I lost just before I turned 5, embroidered as well. There are pieces around my dad's house I hope to save. Mostly needlepoint and crewel. Crewel was popular in the 70's and fit well with the styles of the times.
I'm especially fond of Jacobean crewel. So pretty! I have a tote bag sewn by my mom (most likely from a kit) that I just adore! A few years ago I started recreating the design in updated colors. I started by free-hand drawing the design on the fabric with a water-soluble fabric pen. (The frame I am using here is a Q-snap
. Love it!) One day I'll finish it and turn it into a wall piece or pillow.
I've learned a lot along the way – teaching myself the stitches from an old crewel embroidery book of my mom's. Some of my beginning stitches were pretty bad – I'm definitely going to take out a lot of the stem stitch because it came out like a satin stitch. But, I think it is coming along pretty great!
Crewel certainly takes a lot of patience, but the effect is worth it, in my opinion!