I love seeing what others create with my quiet book patterns! Now that they have been online for a little while, I'm starting to see so many great photos of the work you all have done! Keep the photos coming!
I will be featuring galleries of each page. If you've used one of my patterns and would like to share what you've done here on Imagine Our Life, submit it ion the Facebook Page or email it to me. I will link to your blog if you have one. If your photo is posted here and you'd rather it not be, just let me know.
This first gallery is for the Dinosaur quiet book page. The ribbons on the dinosaurs' backs make it a very easy page to customize. I'm amazed at how different it looks just with different colored ribbons! Some of you took it even further and made a 2-page spread with volcanoes and additional dinosaurs. They are all great!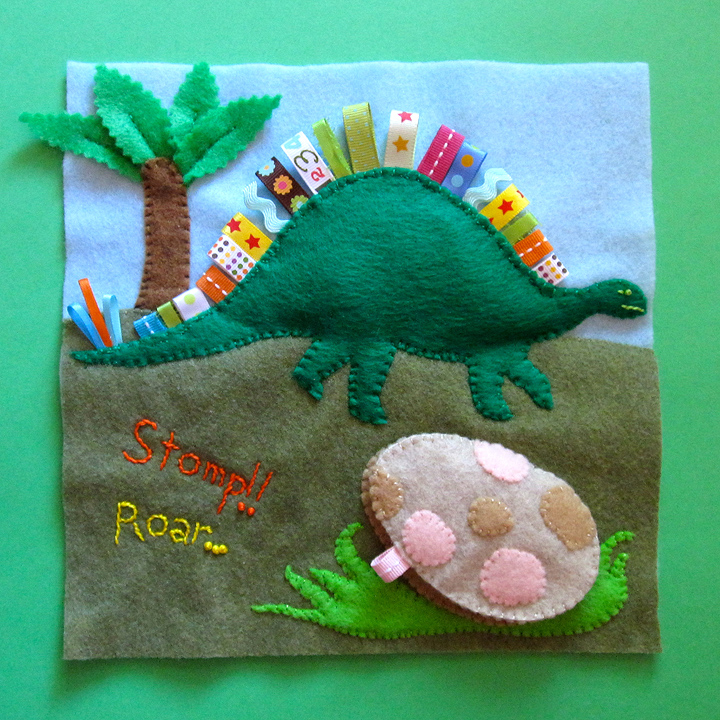 Photo Credits: Adriana A., Jen at Beebee Bellies, Bridget Mc., Ginna K., Rachel at her threaded needle, Jessica at Just Enough Style, Loree H., Susan at More Holiness Give Me and Philippa H.