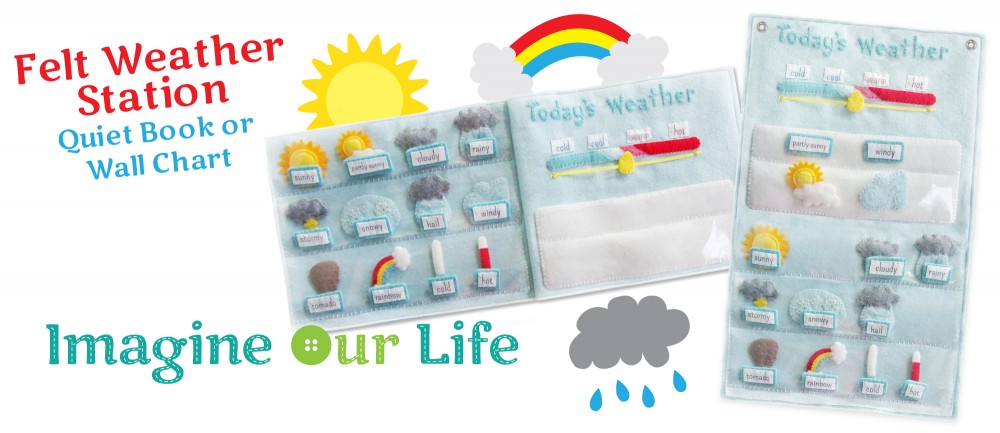 Learning about the weather is always fun for kids. It is easy to relate what you learn to what is going on outside the window.
I knew I wanted to create something for Jax to let him explore and learn about different weather conditions. I decided to go with a felt set that can both be used to learn new weather words and to post the daily weather.
This pattern is my very first pay pattern. I hope you find the pricing reasonable! I am really hoping to turn my crafting into a career that lets me both be creative and have time to be the best mama I can be. I will still be offering free patterns. At this point, I expect 50% will be free. I'd love to hear your thoughts!
You can purchase this pattern for $6 in my Etsy shop, Imagine Our Life. If you would like to sell the finished product, you can purchase commercial licensed version for $20. This is a one time fee, and you'd be able to sell as many weather charts as you'd like after purchasing it.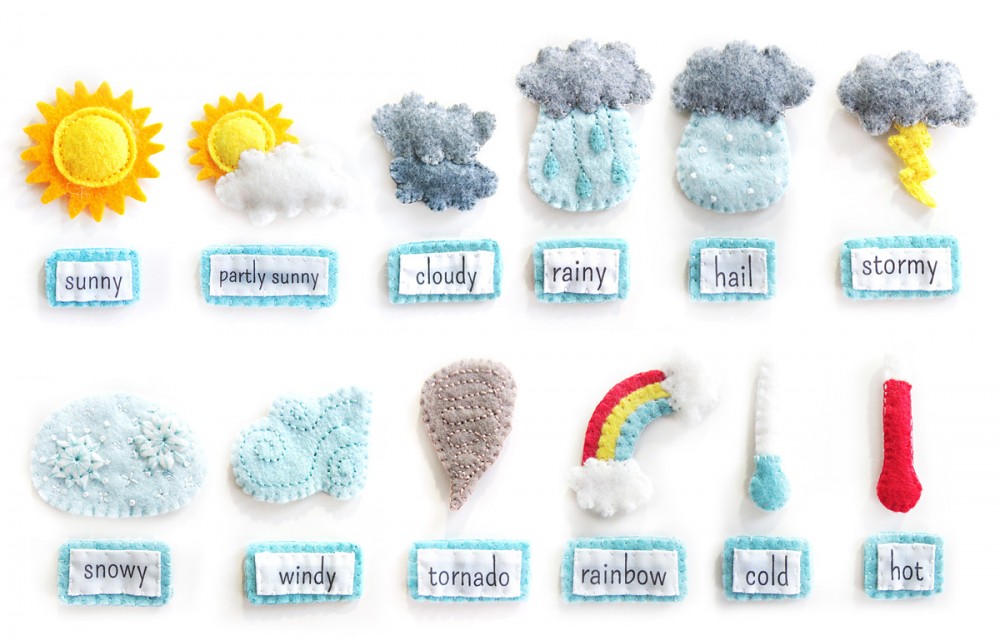 This pattern included instruction to sew both a felt weather wall chart and a quietbook version. The wall chart is perfect for classrooms, while the quietbook is a fun way to make learning portable. There are 12 adorable weather condition pieces, along with matching labels printed on photo fabric
. (You can also print the labels on card stock and laminate them.) There is a slider that can be set to the current temperature. A special pocket allows children to post the current weather conditions.
I worked hard to really make the pattern and instructions look beautiful. I've included a full tutorial and a brand new stitch guide! As an added bonus, there is a $5 American Felt & Craft coupon to help you purchase beautiful felt!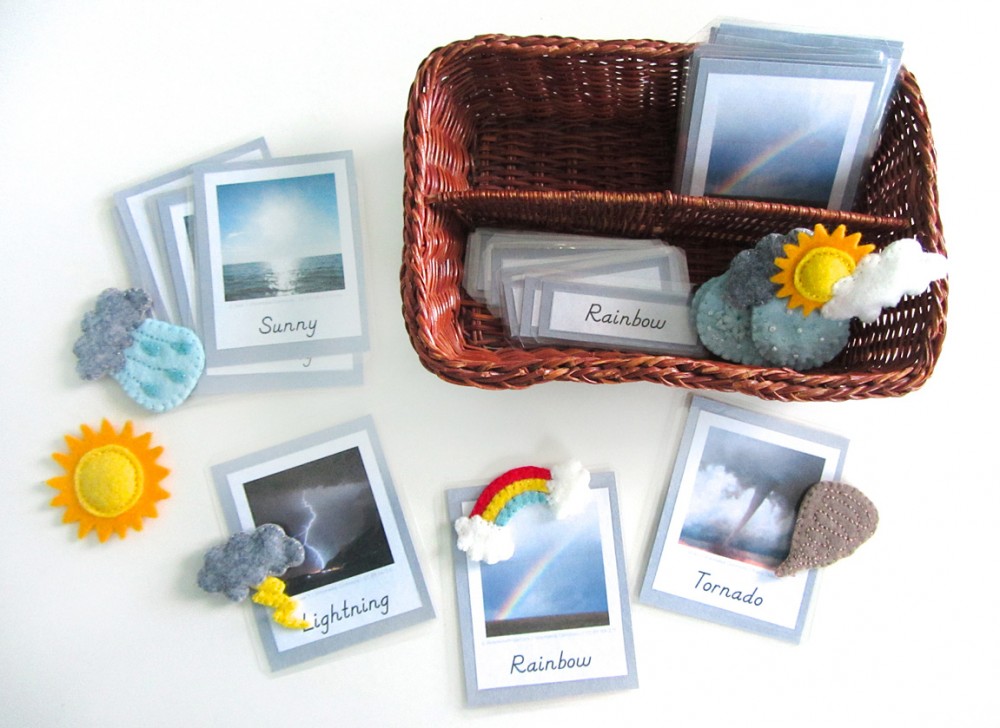 As a free add-on to this felt set, I am providing my matching 3-part cards free for educational use! Click here to download the pdf. The cards include many of the same weather conditions as the felt set, giving you an additional way to teach the new vocabulary.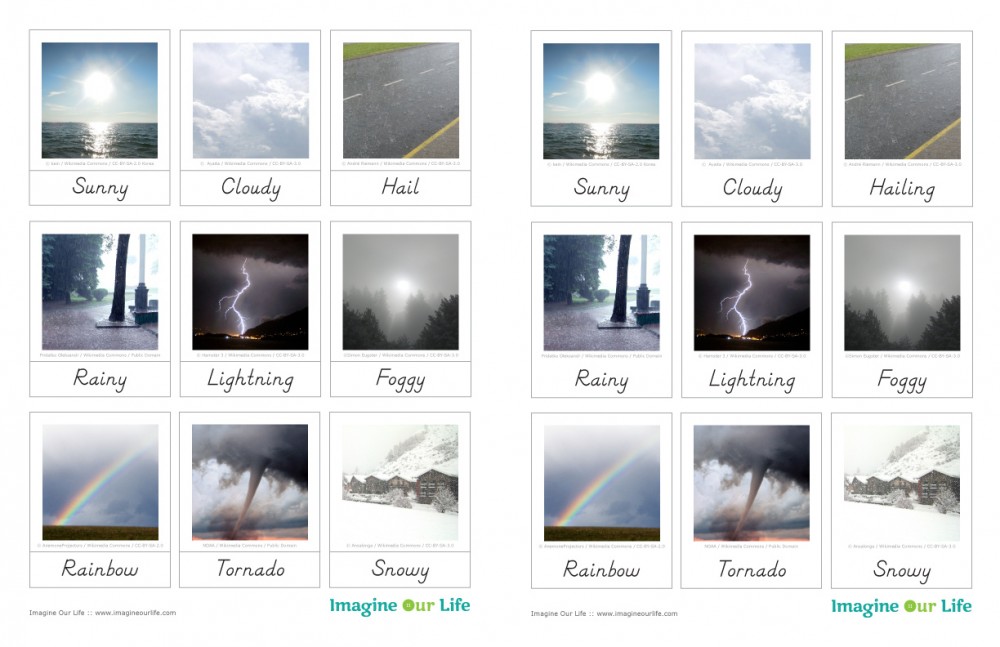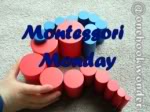 To assemble, print out the cards and cut them out. Glue them to card stock backs, then laminate and trim. I use this laminator
. To make laminating a bit easier, you can try adding a dab of glue stick to the cards when you position then in the lamination sleeves. It keeps them from wiggling and overlapping.
If you liked this free homeschool printable and want more homeschool ideas, visit Montessori Monday at Living Montessori Now.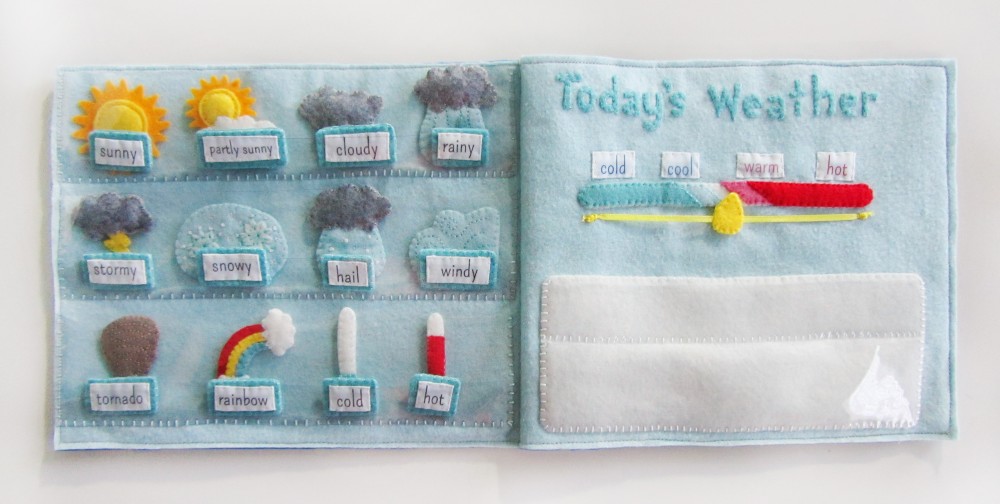 I hope you enjoy this pattern! I can't tell how much your support means to me. Big thank yous to all of you who are a part of our Facebook page. You have given me so much inspiration! Please feel free to comment here or on Facebook if you have suggestions for new projects. I'll also be posting sneak peeks at this week's free pattern on my Instagram. Come follow along!