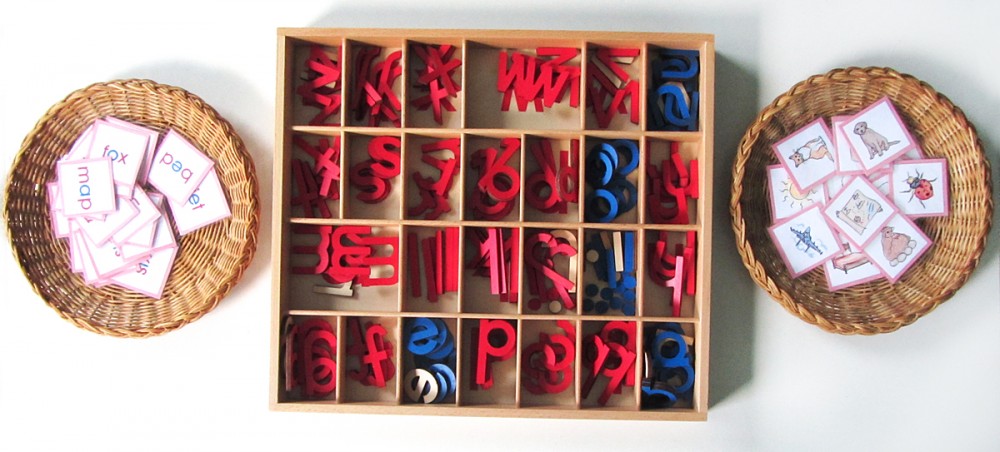 Today I am sharing a little word game I made for Jax's Montessori language lessons. We have been working on "pink series" words – CVC (consonant-vowel-consonant) that can be read phonetically with soft vowels. (There are some exceptions, like egg and ant, but the pink series sticks to the soft vowel sounds as a start.)
As we've been working on these kind of words for a little while, Jax could sight read at least a third. Little smarty pants! But the rest he sounded out, and I helped him blend the sounds.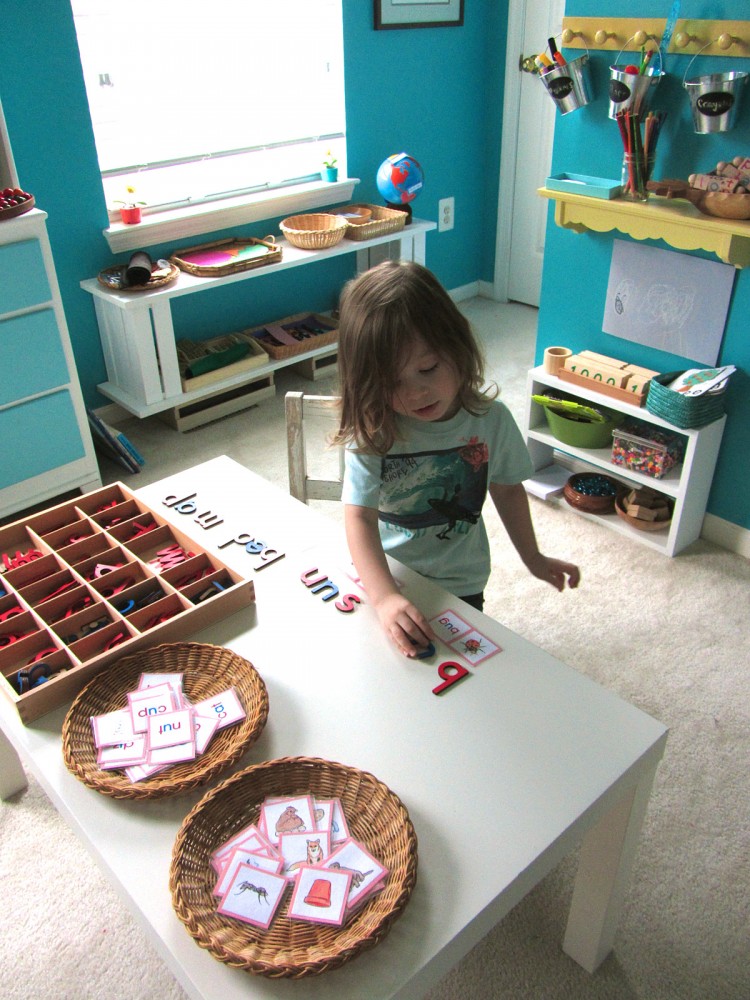 The free printable includes: 20 word cards to match a Montessori movable alphabet set (we have this one
), 20 illustrations drawn by me, and 20 word cards in D'nealian handwriting font (they have a set like that
too.) So far, I have printed and assembled the pictures and colored text cards. I'll be adding the handwriting cards soon.
To make these cards, I printed and cut them out. I cut 2″ squares of pink construction paper and used a dab of glue stick to attach them. Then I ran them through my laminator
and cut them out. Make sure to trim our corners if you laminate – they get sharp!
Jax was so excited to play this "game" that he couldn't sit still! I had him choose a word card, then read it and choose the matching picture. (If you want to add a control of error – self-correction – you could make your picture cards double-sided.) He then chose to use his movable alphabet to copy the word.
When he got to the word "cup", he realized I drew the tiny cup he has in his current language object basket (tiny objects used to represent words in our language studies.) He then changed the game to include finding the right objects.
A quick update! Later in the day we played outside with chalk. I wrote all the words for him to hop on and read as a review. Before bed, we played the game again, this time, spinning the basket to pick a word!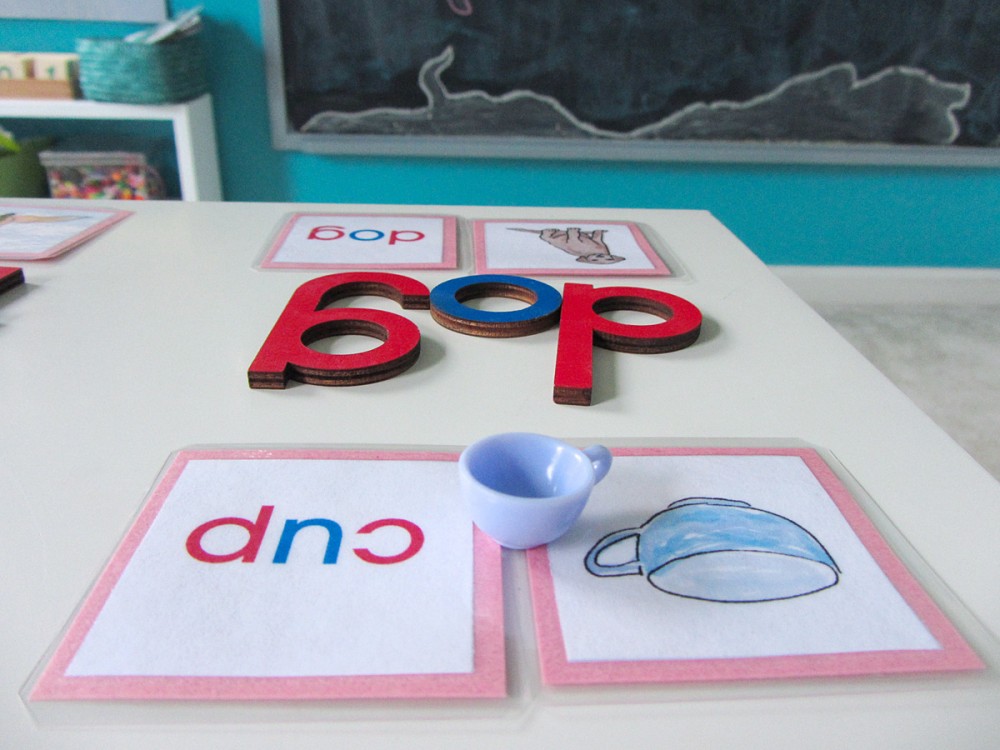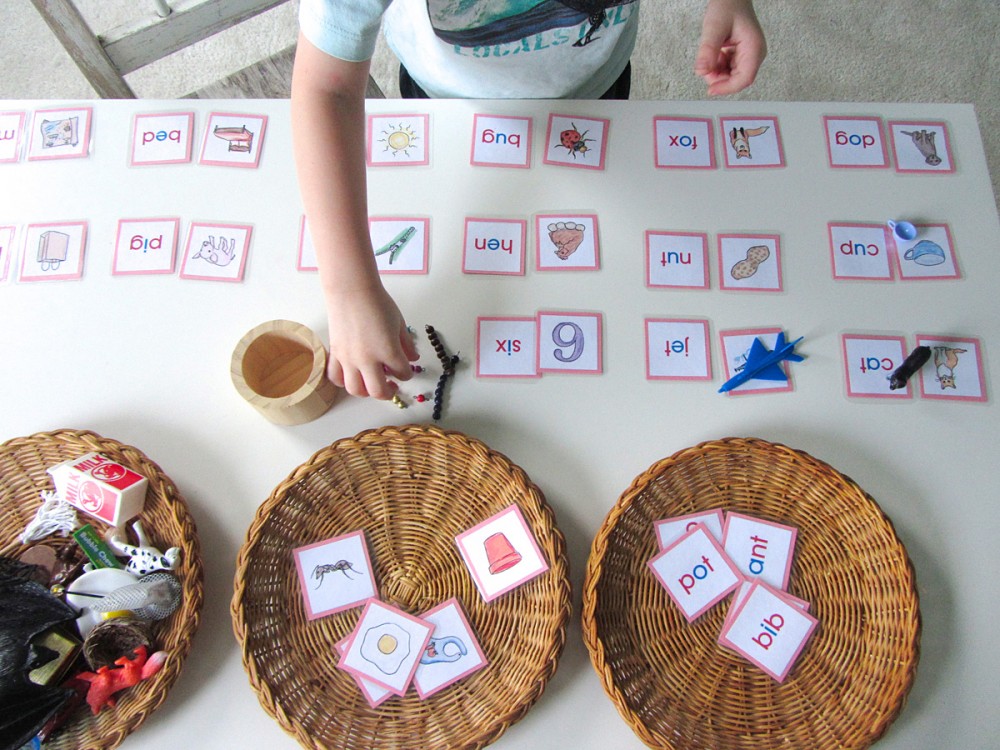 I'll need to get more miniatures, but we had a lot of them!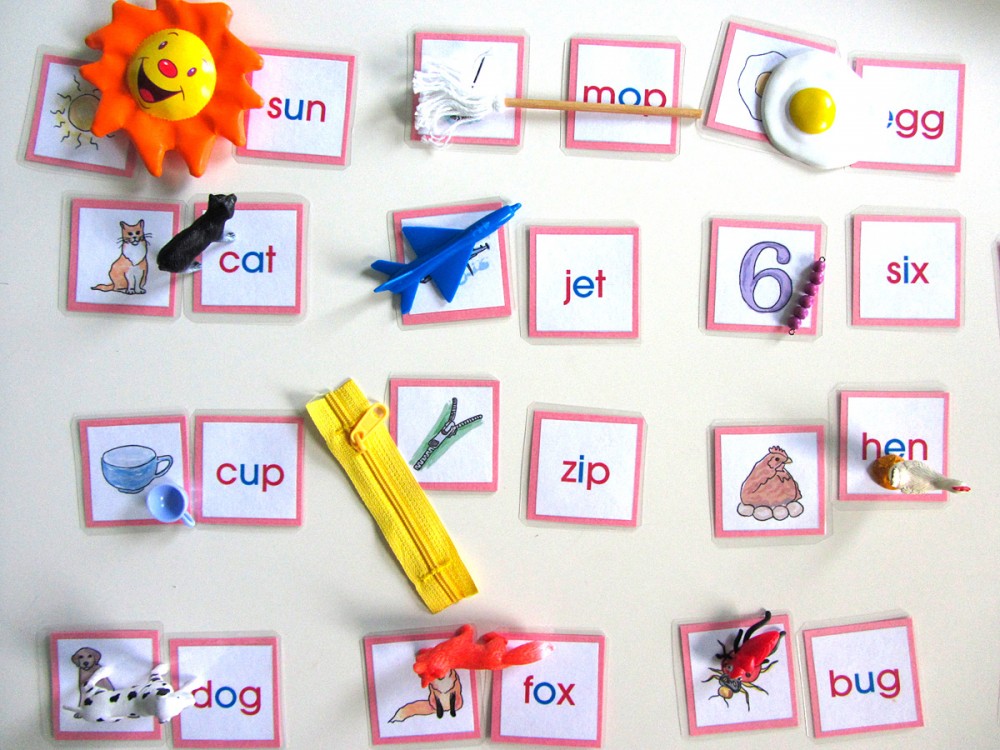 Please enjoy this free printable! I plan to add more language materials to share as Jax needs them.
Please check out Montessori Monday for more fresh homeschool ideas! Link & Learn is great too!