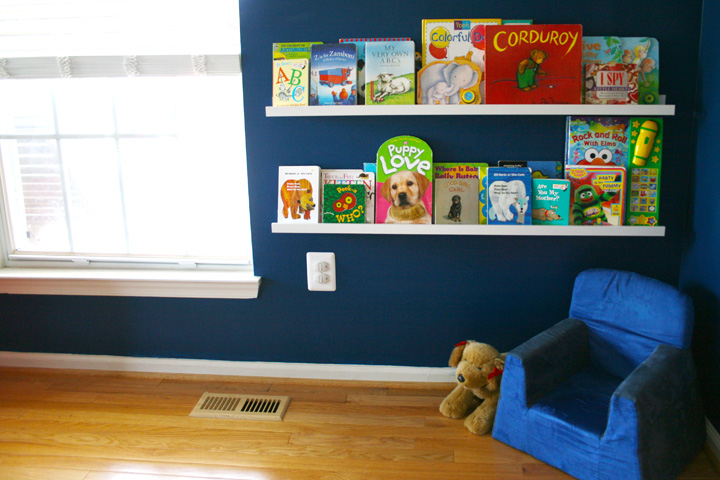 Jax now has a reading corner in his playroom! My husband hung the two Ikea picture rails we recently bought. There is plenty of room to add a couple more above for even more storage later on. Jax can either have his P'Kolino Little Reader Chair
(currently on sale) in there, or some floor pillows to stretch out on. He's still getting the hang of sitting still in his chair, so I opted for a long pillow for now. Because of the novelty, he is all about clearing the bottom shelf of books at every opportunity. We went through that when we got his playroom shelves. It wears off!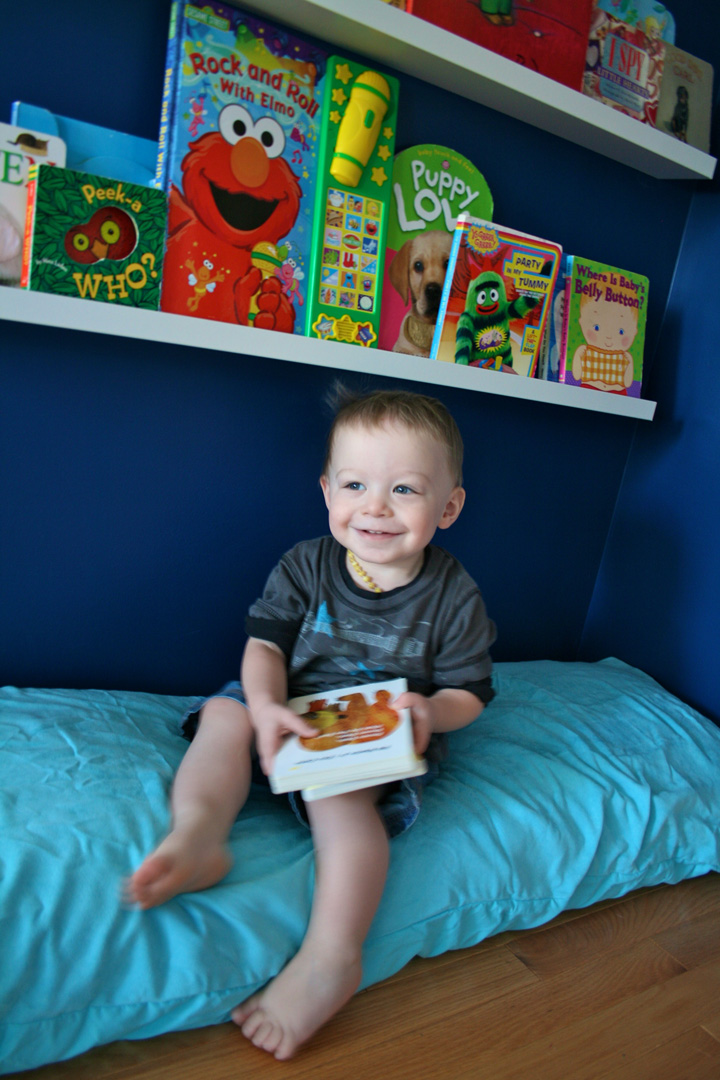 I really love how the books look forward-facing on the wall! He loves to pick out his favorites and bring them to us to read. He says "Buh! Ree!" *signing please* Awww!