We have a cross-country trip coming up and I am starting to get into planning mode.
What are your thoughts on leashes/safety tethers
for toddlers? While I'll be using a baby carrier in the airport, Jax will be in his car seat for nearly 6 hours on the plane and I doubt he'll want to be held while we are getting our luggage and waiting for our ride. How do I safely let him stretch his legs in LAX while still watching our bags, etc? I hope you'll share your experiences with me!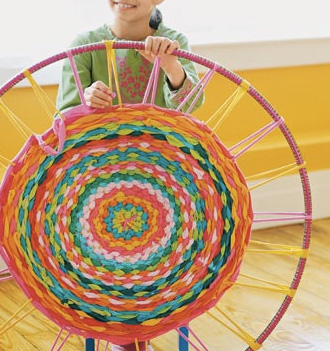 Some links for you…
I may have to make Jax the food from The Very Hungry Caterpillar. He loves that book and that is his favorite page.
Here's another mom's take on extended nursing (with a photo by me).
Making a rug like this is on my to-do list this winter!
There aren't many cute sewing projects for boys' clothes out here, but here's a great one for simple boy pants.
Need some new jewelry? Raid your tool box!
Got an iPhone or iPad and a toddler? Hurry out to Starbucks this week for their free app card. It's this great Sesame Street ebook! Jax loves it!
His other favorite app right now is Zoo Train. I was pretty shocked at how good he is at it! Check out the video below and another one here (this one is noisy, sorry! We were waiting for diner at a sports restaurant.)