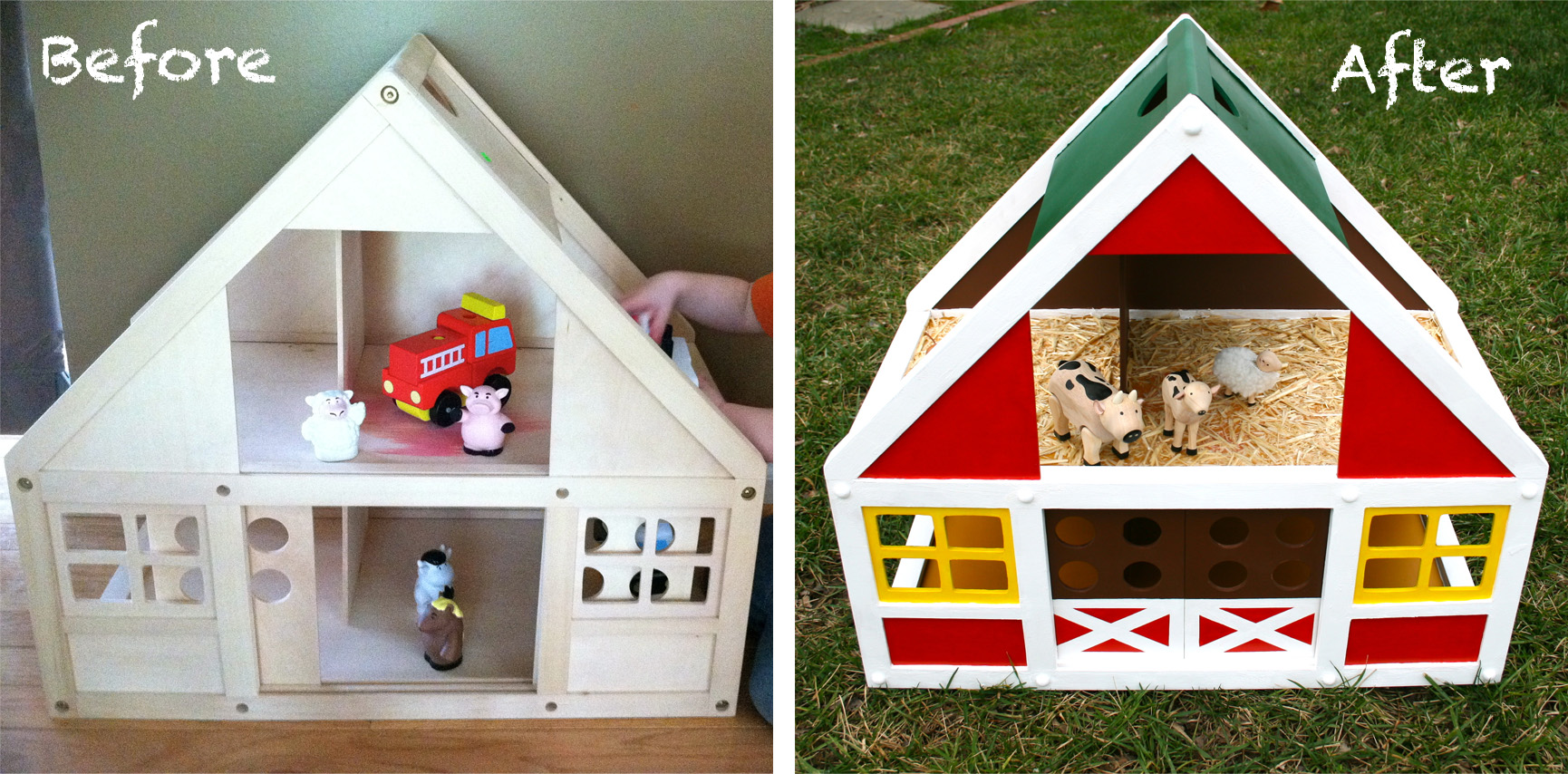 Jax's Barn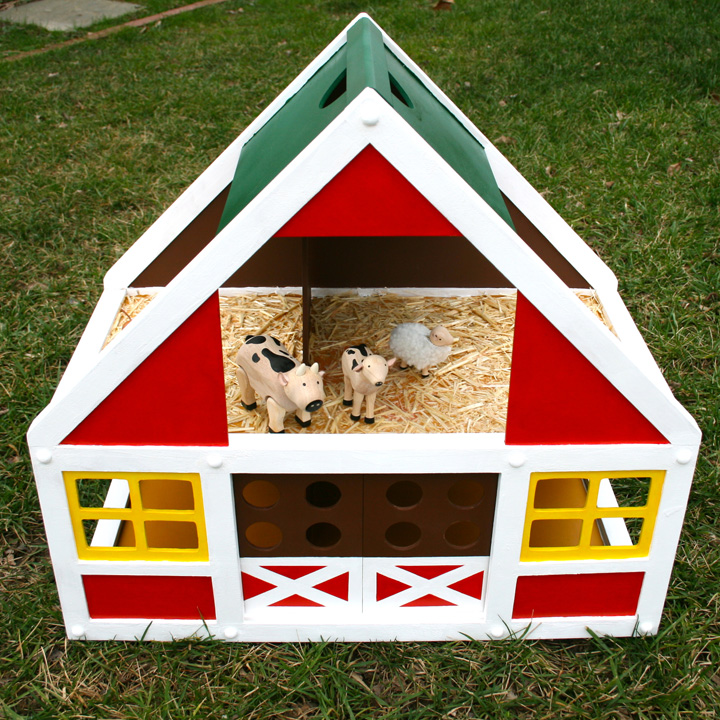 Jax's Christmas present is done! I started with an under $10 thrift store dollhouse and turned it into a sweet little barn for Jax to enjoy.
It took me about a month of stealing 30 minutes here and there to add more layers of paint. Lots of paint! On the floor of the upper level, there had been a pretty dark red stain. Let's just call it paint, since the dollhouse didn't appear to be haunted! I hid the stain and added to the barn feel by using Mod Podge
to glue craft straw down and sealed it with a few layers of acrylic sealant. I may eventually do one of those acrylic water kits
up there so the floor is smooth, but it works for now. Just a little bumpy for some of the animals. I also filled all the screw holes with wooden plugs I painted white. Once my million coats of paint (to get the edges just so) were dry, I sealed it all with Krylon spray. Right now, I'm just letting the house cure and air out for a few days before wrapping it up.
The animals I got Jax are by Plan Toys. They are so cute, and I love that they are wooden. I wish I could have afforded the horses/stable and the tractor (see Jax's Wishlist
), but at least he has a few friends to start out with. I did get him a farm train
to go along with it.
If he plays with his barn a lot, I may sew him a farm play mat with roads for tractors, fields and pastures. What do you think of the makeover?