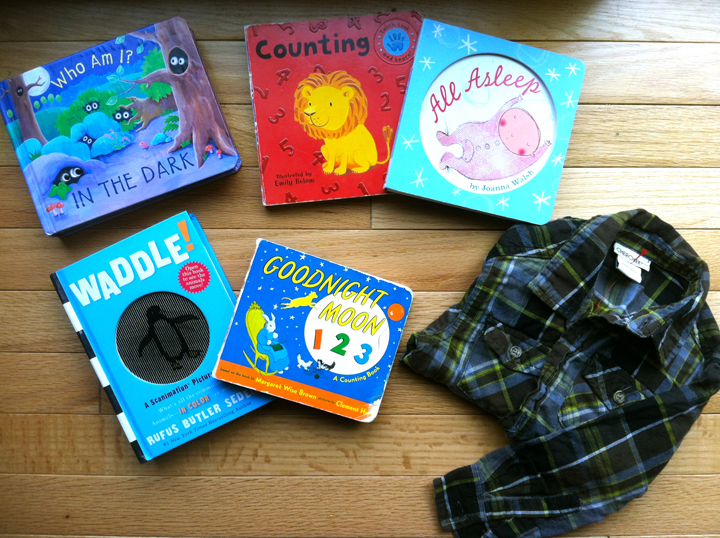 This week's thrift store gems were mostly books, but I did get a cute olive green flannel for Jax.
For $6.25 we got: the shirt, Waddle!
(which is super neat because the pictures move on each page), Goodnight Moon 123 Board Book: A Counting Book
(Jax loves the balloon page), Who Am I? In the Dark
(which is out of print), Counting (Touch, Look and Learn!)
and All Asleep
.
Here's an update on the dollhouse I bought recently from a thrifting trip. It's barn makeover is underway! I have a couple layers of paint down in most places. The wood is very thirsty so it will need more. I turned the upper floor into a hay loft with real hay I mixed with Mod Podge
and then varnished with a clear coat. Once I am done all the painting, I'll clear coat the whole thing. I'm thinking of sewing a play mat to look like the farm to go under the barn.