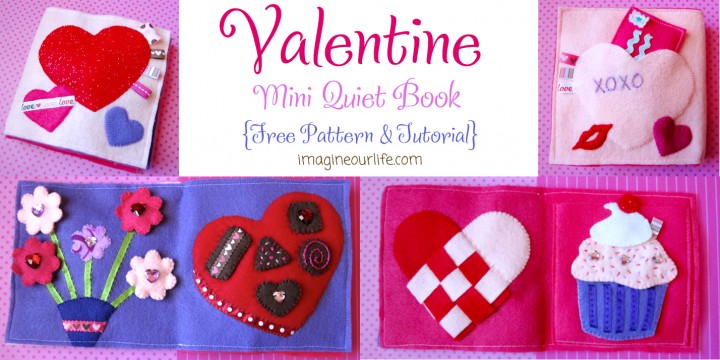 Win this book below!
I created a pattern for a sweet and simple mini (6″ square) quiet book to share with you all. Do you have a little one you'd like to give a Valentine to?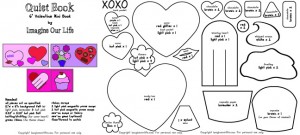 Tutorials:
Front/Back Cover
Flowers & Chocolates
Weaving Heart & Cupcake
Book Assembly & Giveaway (this page)
Book Assembly: Fold your three double pages in half – the cover should have the designs on the outside of the folds, the other two pages should have the designs on the inside of the folds. Pin your pages together as shown. They will form a little book.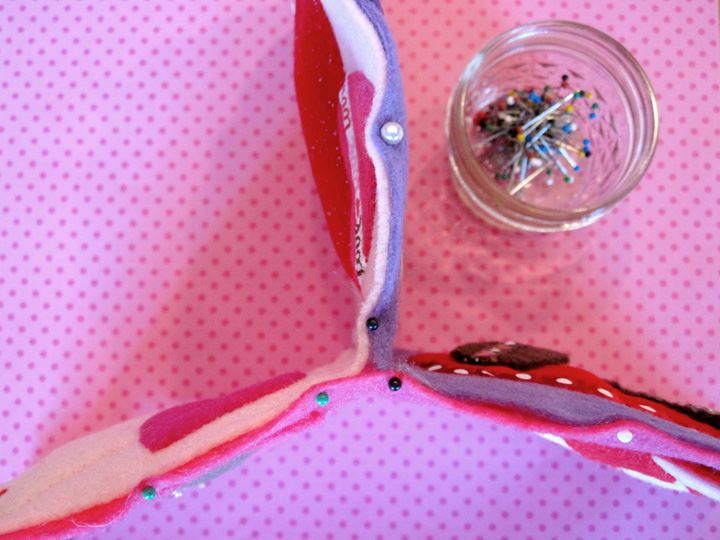 Make three passed on your sewing machine (you can also hand-sew!) – one for each double-sided page. You will be sewing three sides on each page: top, outer edge and bottom. Everything but the spine. Start at the spine at the top of the book, go down the outer edge, and across the bottom back to the spine. Repeat for all three pages. Trim up your felt edges as needed and you're done!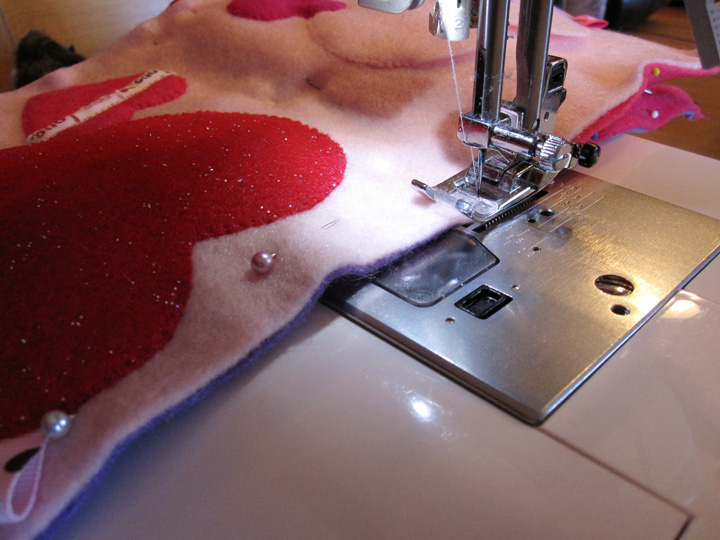 If you make one of these little Valentine books, stop by the Facebook page and share some photos!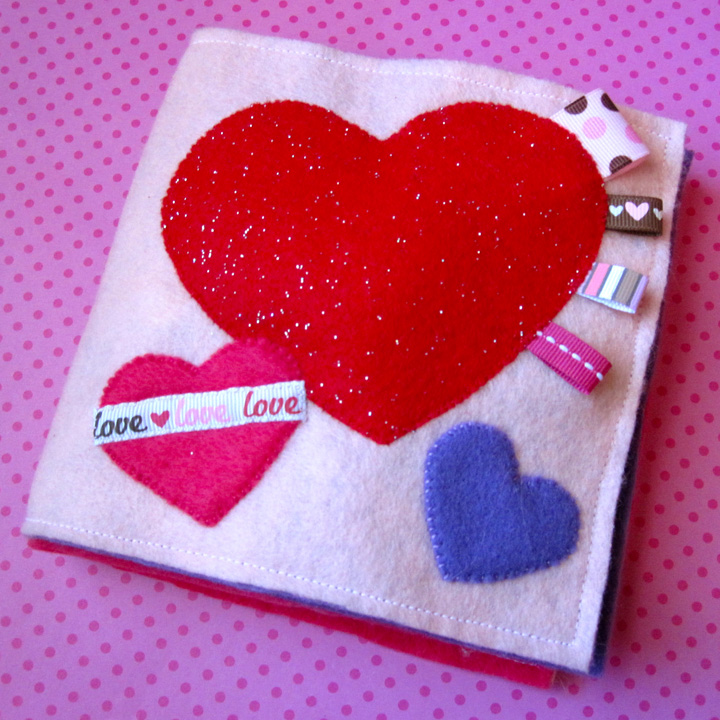 Don't sew or don't have time? You could win my sample book shown above!
Just leave a comment here on this blog post. I will be including one felt envelope and letter made from my mail pattern. This book is for children aged 3 and up do to small parts. We don't want any little ones eating felt chocolates! I recommend adult supervision at all time with any younger child.
Your entry must include: a valid email address (so I can reach the winner) and who would be the recipient of the book if you won. Please use the blog's comment form, not the Facebook form.
The nitty gritty: I have two hairy dogs, a golden and a chow, so if dog allergies are an issue, please be aware! I'll take a lint roller to it, but they are shedding like whoa right now! And, you need to have a shipping address I can send the book to, obviously! Comments are held for approval for all first-time commenters, due to spam, but I'll try to approve them as quickly as possible.

The contest is open to entries until around noon Eastern time on Thursday, January 19th. I will announce the winner that afternoon. I will send it off to the winner the next day if they reply promptly with their address.
Good luck!